The Most Expensive Real-Estate in the World
The Wealth Report 2012: The annual update on prime property and wealth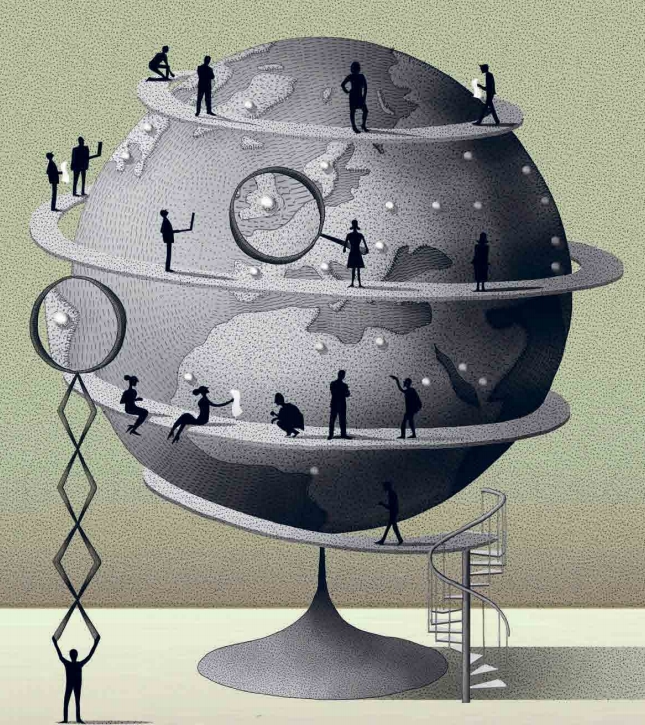 The map of the latest concentrations of global mega-wealth drawn by Knight Frank's "The Wealth Report 2012" reveals that the momentum is undeniably with the world's emerging economies. However, when it comes to choosing a home, it's the familiar places that are still drawing the super-rich.
Prime housing markets around the world have had a mixed year, but safe-haven locations are proving resilient. They are also attracting commercial investors. In light of ongoing global political and economic turmoil, the super-rich are thinking long and hard about how best to invest and safeguard their wealth. Many are looking to combine business with pleasure by investing in art, wine and sport.
Knight Frank's Prime Residential Index (PIRI) has proved a unique monitor of price changes across the world's luxury property markets since 2007. The latest results point to the increasing influence of political as well as economic drivers.
Across the Atlantic, many of Europe's most established prime locations are already feeling the pinch. Monaco can still comfortably claim the most expensive real estate in the world, but prices there, along with the French Riviera, fell in 2011, in part confirming the impact of the eurozone crisis on market performance.
It is no coincidence that the only two European cities in Knight Frank's PIRI that recorded price increases last year were London and Zurich – both outside the eurozone.London's prime housing market is seemingly powered by capital flight from the whole globe.
But not all safe-haven locations are in the Western world. The startling performance at the top end of Kenya's housing market is a particularly interesting example of this. Price growth in both the Kenyan capital Nairobi and the country's Indian Ocean coastal hotspots outstripped all other PIRI locations, with Nairobi property chalking up a 25% increase last year.
Where are the world's best performing prime residential property markets? Top 60 cities around
the world with the Most Expensive Real-Estate:
1 Monaco – 58,300 $ per sq m Q4 2011
2 Cap Ferrat 51,800 $ per sq m Q4 2011
3 London 48,900 $ per sq m Q4 2011
4 Hong Kong* 47,500 $ per sq m Q4 2011
5 Courchevel 1850 44,000 $ per sq m Q4 2011
6 St Moritz 42,600 $ per sq m Q4 2011
7 Gstaad 39,900 $ per sq m Q4 2011
8 St Tropez 38,800 $ per sq m Q4 2011
9 Geneva 31,900 $ per sq m Q4 2011
10 Hong Kong** 28,300 $ per sq m Q4 2011
11 Paris 27,200 $ per sq m Q4 2011
12 Cannes 25,900 $ per sq m Q4 2011
13 Singapore 25,600 $ per sq m Q4 2011
14 Moscow 24,000 $ per sq m Q4 2011
15 Sardinia 24,000 $ per sq m Q4 2011
16 Zurich 23,900 $ per sq m Q4 2011
17 New York (Manhattan) 23,300 $ per sq m Q4 2011
18 Sydney 22,400 $ per sq m Q4 2011
19 Val d'Isere 22,000 $ per sq m Q4 2011
20 Meribel 21,400 $ per sq m Q4 2011
21 St Petersburg 20,200 $ per sq m Q4 2011
22 Shanghai 19,600 $ per sq m Q4 2011
23 Mustique 19,400 $ per sq m Q4 2011
24 Verbier 18,700 $ per sq m Q4 2011
25 Rome 18,100 $ per sq m Q4 2011
26 Beijing 17,400 $ per sq m Q4 2011
27 Megeve 15,500 $ per sq m Q4 2011
28 Vienna 14,200 $ per sq m Q4 2011
29 Amsterdam 12,900 $ per sq m Q4 2011
30 Mougins 12,900 $ per sq m Q4 2011
31 Florence 12,300 $ per sq m Q4 2011
32 Mallorca 11,900 $ per sq m Q4 2011
33 Lake Como 11,700 $ per sq m Q4 2011
34 Marbella 11,700 $ per sq m Q4 2011
35 Venice 11,700 $ per sq m Q4 2011
36 Mumbai 11,400 $ per sq m Q4 2011
37 Milan 11,000 $ per sq m Q4 2011
38 Cayman Islands 10,800 $ per sq m Q4 2011
39 Aspen 10,500 $ per sq m Q4 2011
40 Chamonix 10,400 $ per sq m Q4 2011
41 Madrid 10,100 $ per sq m Q4 2011
42 Barbados 9,700 $ per sq m Q4 2011
43 Tuscany 8,700 $ per sq m Q4 2011
44 Cyprus 8,700 $ per sq m Q4 2011
45 British Virgin Islands 8,600 $ per sq m Q4 2011
46 Telluride, Colorado 8,200 $ per sq m Q4 2011
47 Auckland 7,900 $ per sq m Q4 2011
48 Kiev 7,900 $ per sq m Q4 2011
49 Provence 7,800 $ per sq m Q4 2011
50 Revelstoke, Calgary 7,400 $ per sq m Q4 2011
51 Bangkok 6,500 $ per sq m Q4 2011
52 Western Algarve 6,500 $ per sq m Q4 2011
53 Miami 6,300 $ per sq m Q4 2011
54 Cape Town 6,000 $ per sq m Q4 2011
55 Brussels 5,800 $ per sq m Q4 2011
56 Barcelona 5,300 $ per sq m Q4 2011
57 Kuala Lumpur 5,000 $ per sq m Q4 2011
58 Umbria 4,400 $ per sq m Q4 2011
59 Christchurch 3,400 $ per sq m Q4 2011
60 Jakarta 2,900 $ per sq m Q4 2011
61 Bali 2,600 $ per sq m Q4 2011
62 Kenyan Coast 2,100 $ per sq m Q4 2011
63 Nairobi 1,700 $ per sq m Q4 2011