Chaumet Hortensia garden of jewelry delights.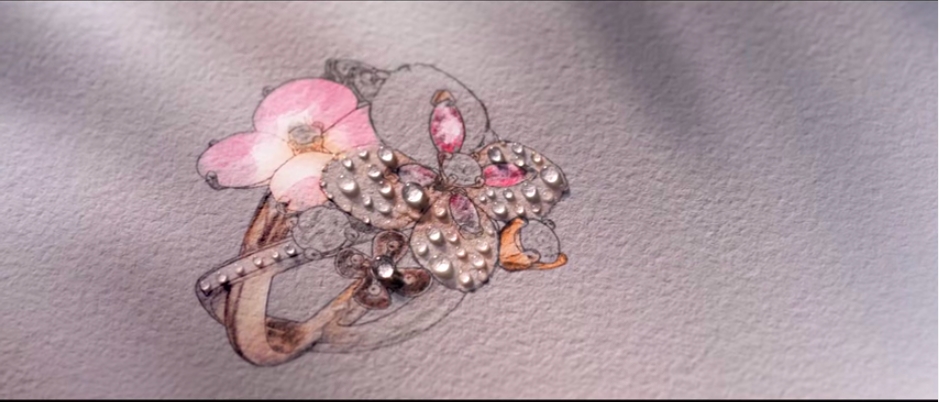 In the intimacy of a floral boudoir at dawn, a young lady collects dew drops to illuminate her drawing and give life to a dreamlike jewel, Chaumet's Hortensia ring. The jewelry house invites us to discover the beauty and magic of the Hortensia collection through a new video.
As a tribute to Empress Josephine, Chaumet's first client and inspiration, a radiant woman who was passionate about the beauty of flowers and the magic of gardens, the Hortensia collection lends profusion of color and generosity of form to both jewellery and high jewellery pieces.
Like a diamond thread, the flower stem is interlaced and becomes the line of the bracelet or necklace, adorned with a subtle camaïeu of soft pink gemstones – cabochons of sculpted opal, sapphires and pink tourmalines.
Twenty-four unique pieces express the best of Chaumet's expertise, with necklaces, bracelets, rings, watches, and earrings in all the delicate nuances of precious stones: the pink of opals, the blue of sapphires or the red of rubies.