Technics RP-DJ1205 Pro DJ Headphones re-introduces by Panasonic
New headphone models commemorate the 40th anniversary of the Technics's popular turntable system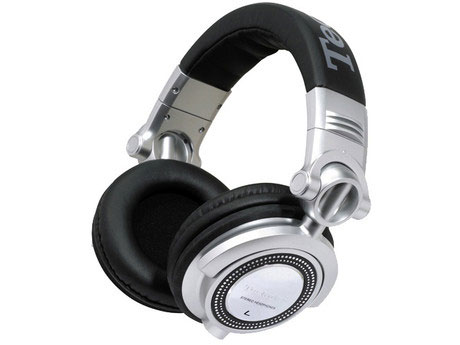 To commemorate the 40th anniversary of the launch of the Technics SL-1200, a direct-drive turntable system popular among professional DJ's, Panasonic reintroduced its High-End Technics Pro DJ headphones that provided users with unique style, ultimate comfort and rugged durability.
A perfect audio accessory for professional DJ's and consumers who enjoy brilliant sound quality, the Technics RP-DH1250 Pro DJ Headphones offer users ultimate usability and pristine audio quality.
An integrated swivel mechanism allows for free-style or single side monitoring and a foldable design makes packing and carrying the headphones convenient. Equipped with interchangeable DJ coiled and iPhone microphone cords, the Technics RP-DH1250 easily transforms from a must-have piece of DJ equipment to the ultimate consumer headphone to fit on-the-go lifestyles.
A wide, padded headband offers extreme comfort for extended wear and a closed-ear design ensures users hear every note. A 3,500 mW power handling capacity and 5Hz~30kHz frequency response offers users high sound levels with deep base without distortion or noise and a 24k gold-plated stereo plug ensures flawless contact with DJ equipment and other listening devices to reduce signal loss.
A wide, padded headband makes the Technics RP-DJ1205 comfortable for extended wear and a water resistant design allows the headphones to stand up to sweat when you are dancing.
As part of the Technics headphones launch, Panasonic will be releasing a special brand video in November which will feature a custom Technics motorcycle built by renowned motorcycle designer and entrepreneur Roland Sands.