13 hours in GPS mode and one week in smart watch mode. The fenix Chronos multisport smartwatch is the latest solution from Garmin's expanding outdoor segment.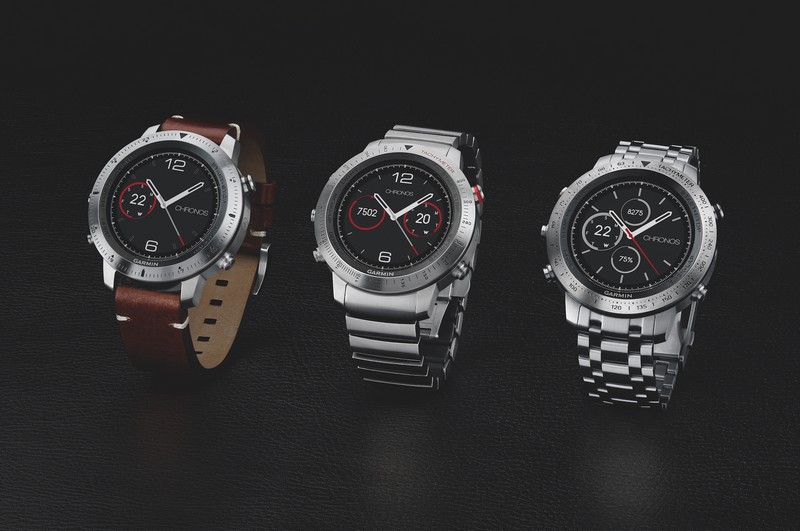 Trusted Garmin multisport technology is now dressed in luxurious materials. Garmin International unveiled fenix Chronos, a premium version of its popular multisport watch, available in three luxurious styles. fenix Chronos is a refined GPS timepiece for the adventurer and athlete. Made with premium jeweler's grade materials, fenix Chronos is the first Garmin watch to combine a durable and fashionable metal housing with the latest adventure, fitness training, activity tracking and smartwatch technology.
"fenix Chronos is a necessary timepiece for anyone who wants to remain stylish through all of life's adventures – whether its hiking through mountains, training for a race, or heading to a formal event," said Dan Bartel, Garmin vice president of worldwide sales.
With a refined and luxurious design, fenix Chronos can seamlessly transition from a day on the trail or intense training session to a dressy event. The premium titanium version features a unique brushed titanium band with individually brushed forged titanium links and black elastomer inner links making it strong yet extremely lightweight and comfortable on the wrist. The steel version has solid 316L stainless steel links carefully assembled and hand-brushed to ensure a smooth, consistent texture. The steel version is also available with a vintage-style leather band, crafted with genuine leather. The stylish leather band has hand-sewn contrast stitching and a nubuck inner lining that combines classic good looks with lasting durability and comfort. Additionally, each fenix Chronos watch comes with an interchangeable silicone sport band, which can be easily interchanged.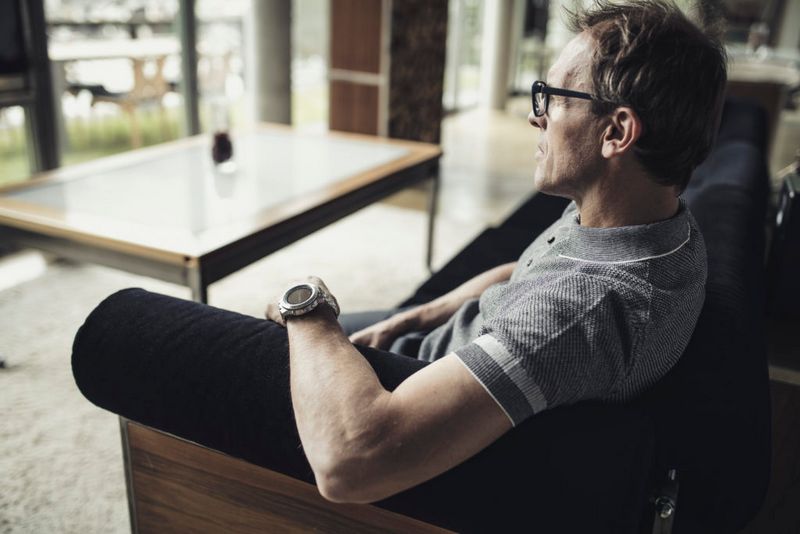 All versions of fenix Chronos have a high-strength and scratch-resistant sapphire lens and a 1.2- inch Chroma Display with LED backlighting for great visibility in all conditions, even in direct sunlight. These watches also have a 10ATM (100m) water rating, and are designed to withstand the elements without fear of damage.
Through the Connect IQ store in the Garmin Connect mobile app, users can download any of the free apps, widgets, watch faces and data fields to suit their individual needs. Users can even create custom watch faces using their own photos with the new FaceIt app. Additionally, users can pair their fenix Chronos with a compatible phone to receive incoming call, text, email and other alerts right on their watch. The timepieces supports automatic uploads to Garmin Connect mobile, so users can easily and wirelessly upload all their data, start a LiveTrack session or share an activity on social media.
Following in the footsteps of the popular fenix 3 line, fenix Chronos boasts a full multisport and navigational toolset. The omni-directional EXO antenna with GPS and GLONASS satellite reception supports better reception in challenging environments than with GPS alone, and the ABC sensors (altimeter, barometer, compass) allow users to keep their bearings while out in the field. Activity profiles include run, bike, lap swim, open water, SUP, row, golf and more.
The fenix Chronos is also equipped with daily activity tracking 3 technology, so users can monitor the number of steps taken, calories burned, stairs climbed, and quality of rest at night with the sleep mode. With the addition of Garmin Elevate wrist heart rate technology, fenix Chronos users have the freedom to monitor heart rate 24/7 at the wrist. Users can easily record heart rate data and intensity minutes without worrying about a chest strap. For the data-hungry user, Chronos can also be paired with the HRM-Run (sold separately) to collect advanced running dynamics.