5 exceptional windows created by Kiki van Eijk for Hermès at the Bijenkorf Amsterdam (from 2nd -25th March 2012)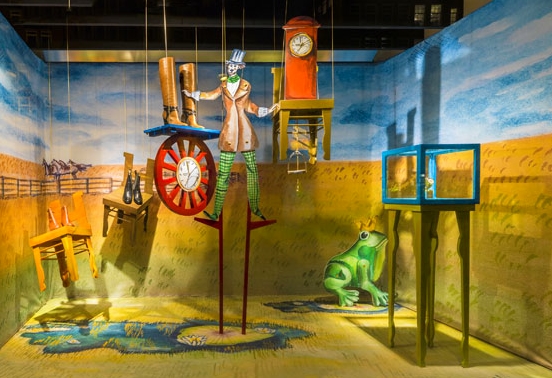 Hermès gave unrestricted power to Kiki van Eijk to realize 5 exceptional windows at the Bijenkorf Amsterdam. Kiki designed all 5 windows within the concept "the gift of time", which is the 2012 theme of Hermès.
"Time is even more precious now than before. It's the biggest jewel you can have. Why not juggle with time? And show the different aspects of it! It's just how you look at it and it's all about your perception of time. In those 5 windows I'm showing 5 different ways of how you could look at time. In a very playful way, inspired on the philosophy and history of Hermès. It really shows the joy of a child playing with a lot of fantasy, like Alice in wonderland," said the designer.