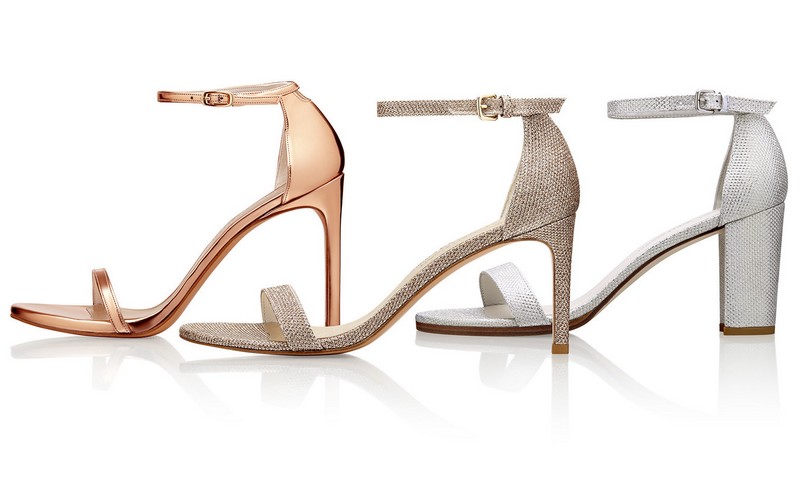 The Stuart Weitzman Spring 2017 Bridal Collection enhances the brand's iconic minimalist sandal silhouettes with elegant new details and materials for the bride to walk down the aisle in style. The sexy, simple NUDIST sandal is available in three heel heights and a variety of luxe materials, including white satin, argento noir, platinum gold noir and rose gold patent leather. The popular NEARLYNUDE block heel sandal is updated for the spring bridal collection, offered in white or light blue leather and finished with a glittering heel. The bride-to-be looking to add a little sparkle to her step still has the option to embellish these iconic styles with clear, chalk white or "Something Blue" light sapphire Swarovski crystals.
Additional silhouettes round out the assortment, including the MEMOIR, a low strappy sandal in glitter lace and a duo of chic barely-there flat sandals, the TWEETY and the BALLSOFFIRE. The MOREPEARLS, a block heel sandal adorned with feminine pearls, offers an ornate option for the bride. Retail prices range from $398 – $485. The Swarovski crystal-encrusted NEARLYNUDE and NUDIST retail for $2,200.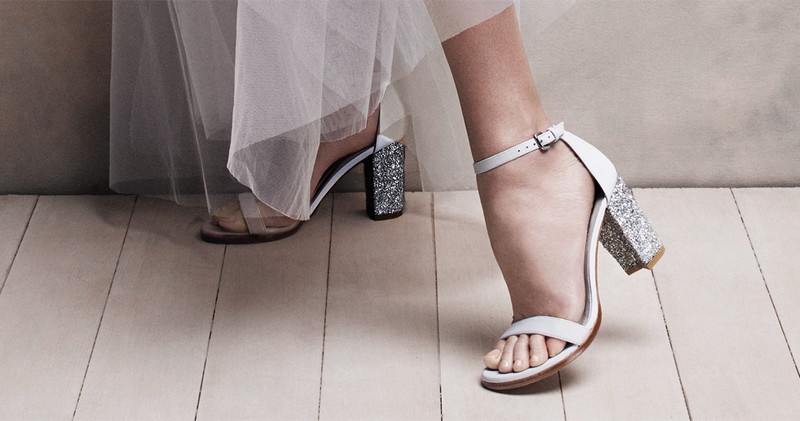 Footwear plays a major role in every bride's big day, so for those Instagram-able moments, the brand will continue to offer a customization based on Stuart Weitzman's own proposal to his wife of 50 years, Jane, when he got down on one knee with a shoe instead of a ring. The lining of the one-of-a-kind shoe was inscribed "Made expressly for the future Mrs. Weitzman." The bridal customization program takes a page out of the designer's playbook by offering brides the option to personalize their sock lining with their new married name and wedding date.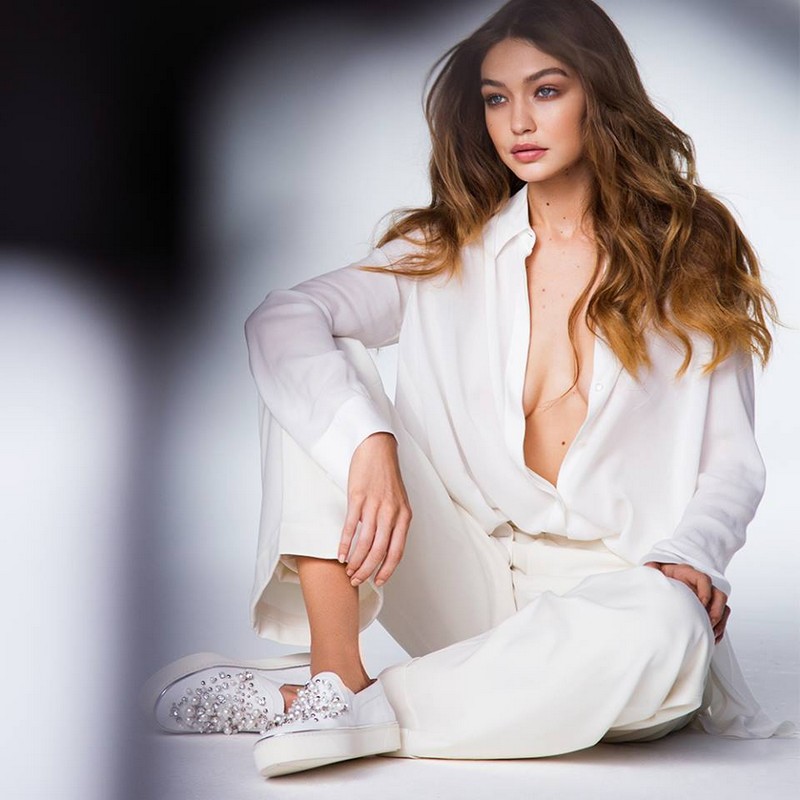 Sport-luxe slip-on sneakers get glam. Choose from sumptuous suede, luxe nubuck and chic washed nappa; these skater-inspired staples are finished with a contrasting white rubber sole and are distinguished with a luxe pearl- and gem-encrusted vamp. Contrast the razzle-dazzle and pair with tailored trousers and a motorcycle jacket.