Mikimoto and Hello Kitty.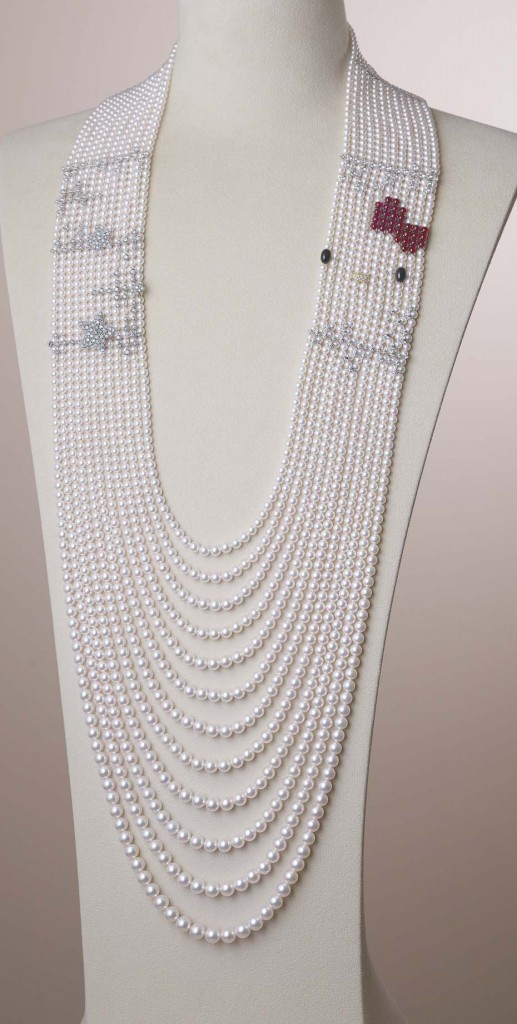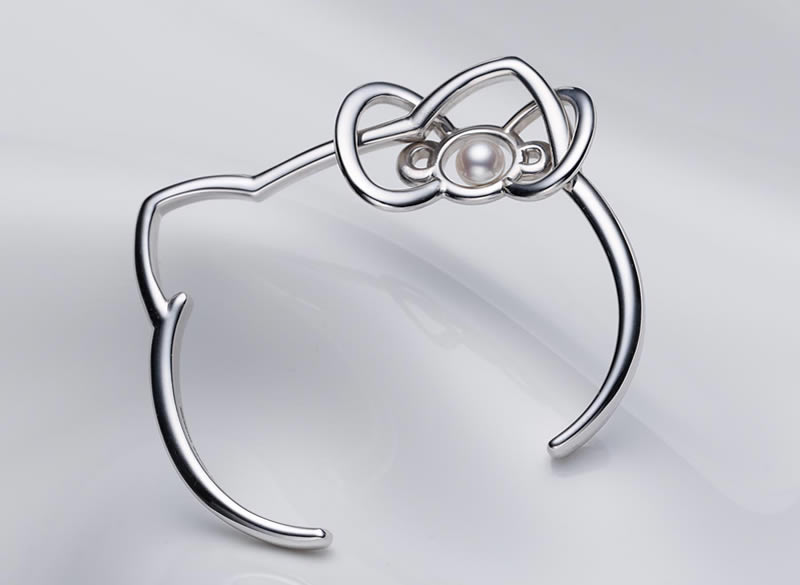 The Mikimoto jewelry brand turned 120. To celebrate the milestone, the Japanese luxury house has collaborated with Hello Kitty mascot, who also celebrates her 40th birthday this February. Fusing elegance with playfulness, Mikimoto dressed the cat with the legendary bow with cultured pearls Mikimoto x Hello Kitty collection is available starting January 24th at Collete Paris department store and includes 20 items.
The highlights of the Mikimoto × Hello Kitty collaboration collection are the long multi stranded necklace with Kitty's face decorated with rubies and onyx, a pair of earrings, and silver bangles with Kitty's silhouette.
Originally aimed at pre-adolescent females, Hello Kitty's market has broadened to include adult consumers. She can be found on a variety of products ranging from school supplies to fashion accessories and high-end consumer products.
In Spring 2005, Simmons Jewelry and Sanrio (the owner and the inventor of the Hello Kitty character) announced a co-branded jewelery licensed partnership. "Kimora Lee Simmons for Hello Kitty" was launched exclusively at Neiman Marcus prices ranging from $300 to $5000. The hand-made jewelery consisted of diamonds, gemstones, semi-precious stones, 18K gold, Sterling silver, enamel and ceramic.