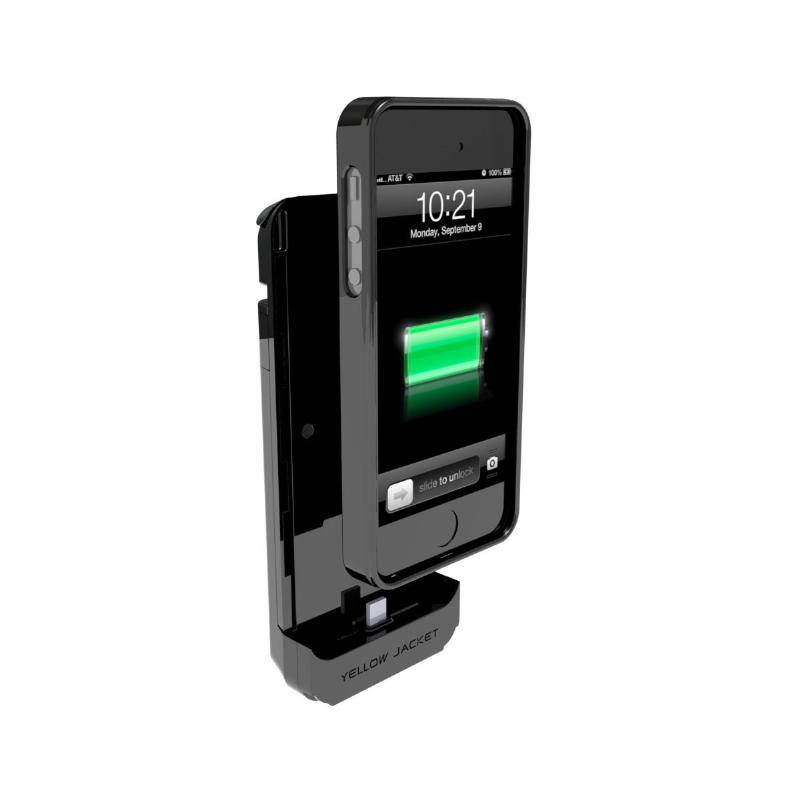 Yellow Jacket, the creator of the world's first stun gun smartphone case, unveiled its Yellow Jacket for iPhone 5/5S model at the Consumer Electronics Show (CES 2014) in Los Angeles.
"We are committed to the issue of personal protection. By improving our Yellow Jacket case, we increase peace of mind for
smartphone owners, making it easier and more effective for anyone to use during unsettling situations," said Sean Simone, CEO of Yellow Jacket.
The latest case features multiple upgrades, including:
Ambidextrous triggers – Equipped left and right-handed triggers to quickly deploy personal protection device from either hand.
Dual safety mechanism – A swiveling electrode cap and safety switch protects users from accidentally discharging.
Detachable stun gun pack – The removable stun gun pack provides users with the flexibility to attach or detach the stun gun pack,
depending on their environment.
LED battery indicators – Five LED power lights indicate the current battery level and notify users when it is charging and when it
is fully charged.
TPE protective case – The TPE soft plastic protects the phone from damage caused by drops and daily wear and tear.
Twice the power – Packing a 1800mAh rechargeable lithium polymer battery, the Yellow Jacket doubles the battery life of the
iPhone.