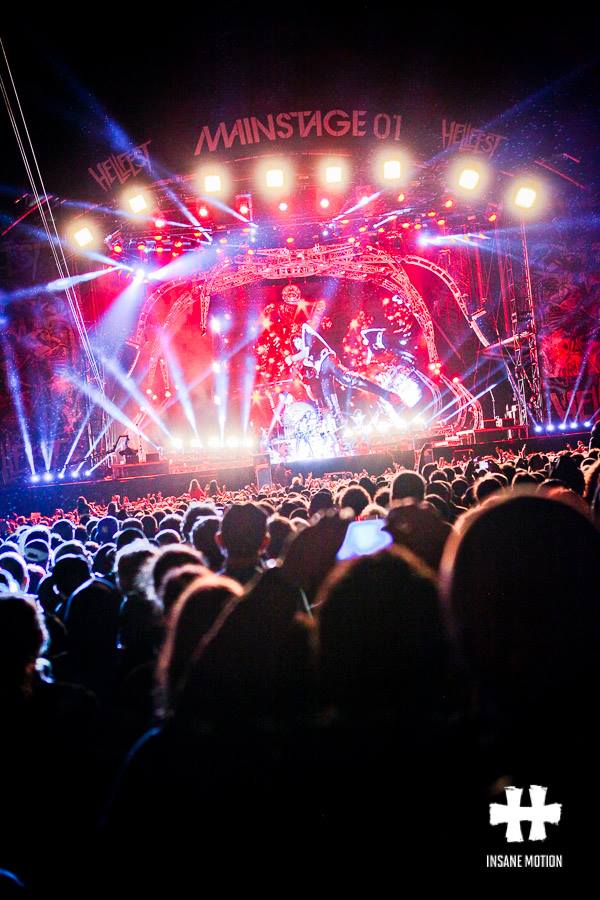 For metalheads from around the world, the anual French Hellfest Open Air Festival in Clisson (western France) is one of the most eclectic festivals of extreme metal, a must visit place of pilgrimage for rock fanatics. From 2006, Hellfest offers a plethora of bands and genres, hosting troops of every subgenre of metal, hosting new and classic artists alike. For 3 days, hellfest means an unique opportunity to see a motley crowd of enthusiasts. Every year the festival line-up would make one consider travelling hundreds of km. It's really hard for any rock or metal fan to back away.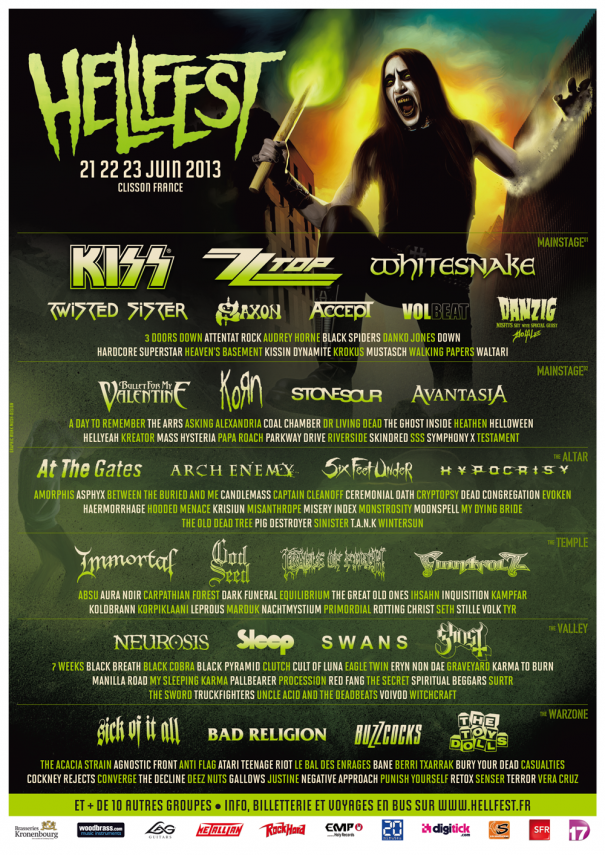 ZZ Top, Accept, Kiss, Whitesnake and Avantasia were among the bands that energised the crowds at this years Hellfest festival on June 21-23, 2013.
The 160 invited bands deployed over 6 different zones, the bands being dispatched on these 6 areas according to their musical style and importance. 17 groups per day including headliners played on the two main external stages "Mainstage 1″ and "Mainstage 2." "The Altar" stage offered the best Death Metal and Grindcore acts, while "The Temple" was an arena for Pagan and Black Metal bands. Stoner, Doom, Sludge, Psychedelic and other Metal Alternative were played under "The Valley" tent. Punk and Hardcore were heard in "The Warzone."
Take a look inside the Hell/2013 and the European metal scene. See you in 2014.