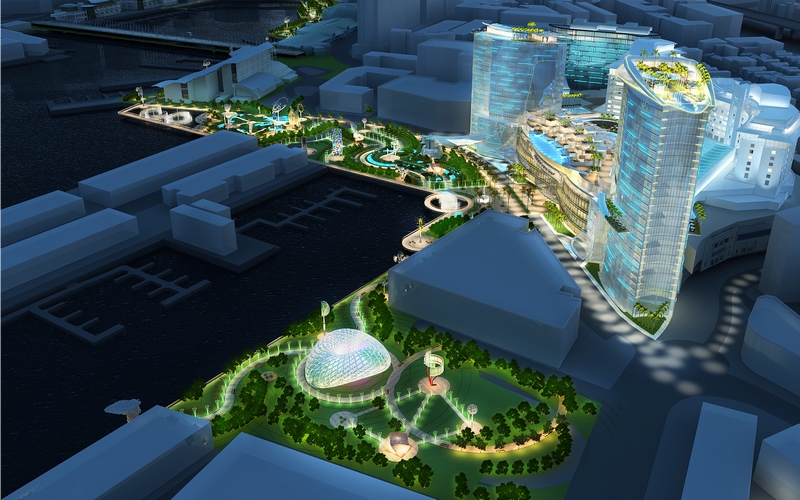 Australian Echo Group announced expansion plans for The Star – the world's first "Connected Integrated Resort" built in Sydney, Australia's most vibrant city.
Under Echo's proposal, The Star will feature every element of a world class Integrated Resort and once completed it is expected to deliver an additional 330,000 international and interstate visitors per year. Key attractions will include:
A total of 1,150 hotel rooms – including over 500 new 5- and 6- star rooms spread over two hotels;
More than 50 world class restaurants and bars – including over 20 brand new experiences; and,
Extensive convention and meeting spaces and a full range of resort facilities.
"The proposal we are unveiling today is visionary, transformational and we believe would create the world's best Integrated Resort right here in downtown Sydney," said Echo Entertainment Group Chairman John O'Neill.
"This is a pivotal moment. What we are proposing is a real game-changer for the city and the State that will help deliver the Premier's ambition to make NSW number 1 again. If approved, our plans will complete Sydney's new feature precinct, integrating Barangaroo, Darling Harbour and Pyrmont and contribute greatly towards the ambitious goals set by the NSW Government which aim to double overnight visitor expenditure to NSW by 2020," said O'Neill.