Bentley Motors announced the launch of the "Bentley Handbag Collection", a line of limited edition handbags, the first two models of which will be available this October.
"More than luxury vehicles, Bentley's models today are capturing more and more women's hearts through their elegant lines and flawless materials," commented Ariane Reinhart, Member of the Bentley Board for HR. "As increasing numbers of women around the world enjoy greater professional success and economic status, so have they developed a taste for refined, exclusive products."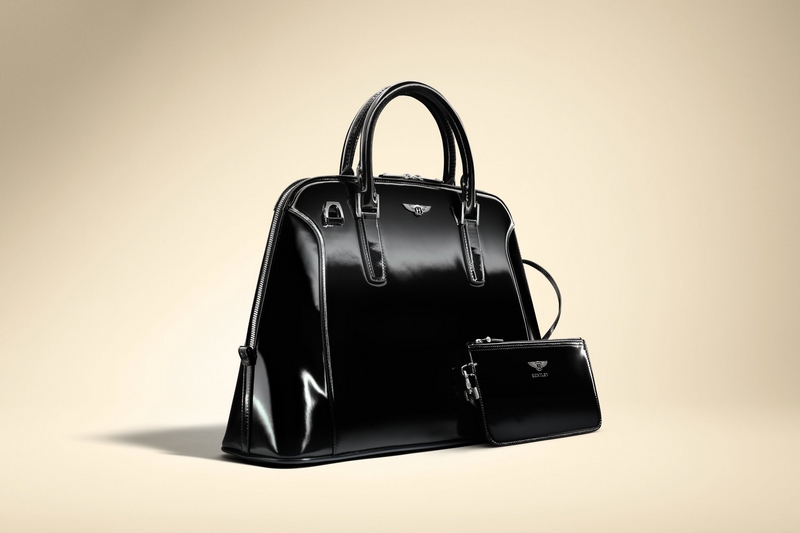 "Bentley Handbag  Collection" features two distinct models – The Barnato and The Continental.
The Barnato handbag is named after Diana Barnato, socialite daughter of Woolf Barnato, one of the original 'Bentley Boys' and chairman of the company. She was an experienced Bentley driver and an accomplished aviatrix. Diana was the first British woman to break the sound barrier and always portrayed both daring and glamour in equal measure.
The Continental handbag is named for one of Bentley's famed model lines, used on successive generations of Grand Tourers since 1952 and the underpinning of the brand's current success since the two-door Continental GT coupe was launched in 2003.
"Just as the Bentley Boys are our historical racing heroes, and an iconic part of the brand, today there is an emerging culture of confident and successful women, 'Bentley Girls', with the same adventurous spirit. We are creating this luxurious and stylish handbag series to appeal exclusively to these modern women," added Reinhart.
Bentley's Head of Product Design, Daniele Ceccomori, has worked closely with renowned luxury leather bag designer and expert craftsman Vincent du Sartel to bring to life a wholly feminine interpretation of Bentley's design concepts, highlighting the brand's contemporary elements. "With the actual design of the handbags we wanted to create a strong link with some of the key features on our cars," says Ceccomori.