Gwyneth Paltrow for Frederique Constant: 'We are well aligned in our Passion for Charity and Giving back'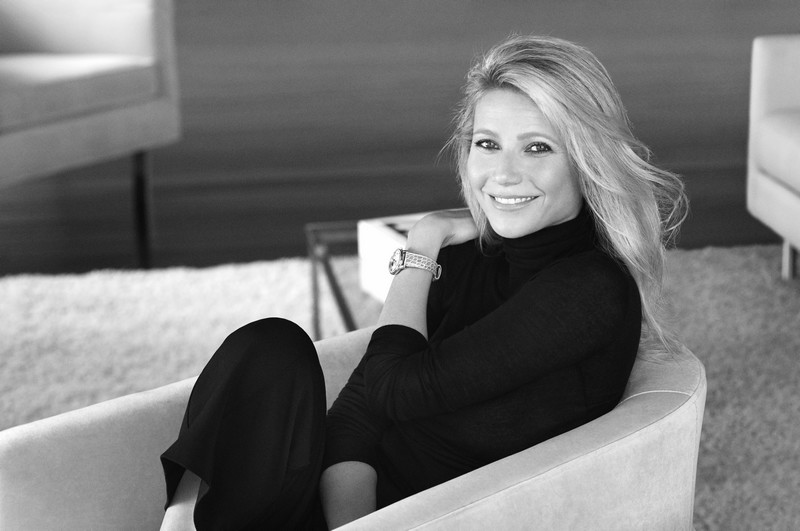 'Shopping to give back' trend is evolving and growing. Those who are happiest are those who do the most for others. We are pleased to see more top-end brands involving in giving back to the community and adding a much-needed emotional component to a product. As consumers, we want values besides the material thing we are buying.
Some causes are often excluded and in greater need to be in the public eye. But when Gwyneth Paltrow, one of Hollywood's most philanthropic women, is using her influential and determined point of view, the world is turning attention to burning issues like education, health, helping women and children in particular. A proof that small acts of charity, when multiplied by millions of people, have the power to transform the world.
The Oscar-winning actress, goop founder, writer and philanthropist Gwyneth Paltrow is often called a lifestyle guru. The globally recognized lifestyle expert is more than a digital coach and influencer. She is a sort of an awakener. Paltrow sends out vibes of positivity and is grateful for all the wonderful things it attracts into her life. The mother of two knows well that the great goal of education is not knowledge but action.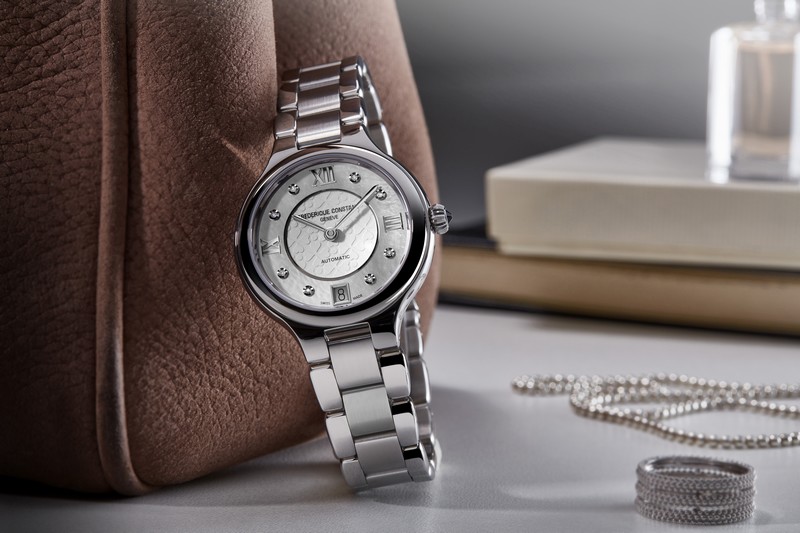 Strongly involved in charity work all over the world, Gwyneth Paltrow partnered with Swiss luxury watch brand Frederique Constant to support DonorsChoose, a United States–based educational nonprofit that allows direct donations to the most varied public school classroom projects. The actress became Global Charity Brand Ambassador for Frederique Constant, the manufacture of luxury wrist watches based in Plan-les-Ouates, Geneva. Established in 1988 by Dutch entrepreneur Peter Stas, Frederique Constant has a remarkable history of philanthropic involvements. The company's charitable activities have included donations for American Heart Association, The International Children's Heart Foundation, The World Heart Federation, just to name a few. The watchmaking Maison is also the creator of one-off timepieces designed to raise funds for scientific research on neuromuscular diseases. Since 2004, each watch sold from the Frédérique Constant Ladies Collection included a $50 donation to various charities.
'The reason I was so drawn to work with Frederique Constant not only because they are a family owned company, making beautiful and reliable watches at a surprising price points, but that there is a deep sense of giving back,' said the Oscar-winning actress in the exclusive interview at the shooting of the new charity campaign.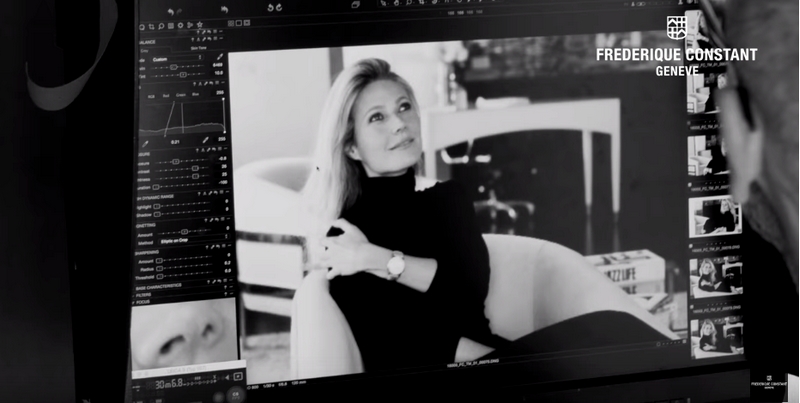 Looking confident and natural in her ensemble, the new Frederique Constant Global Charity Ambassador was clearly in her element during the photographic journey shot by noted fashion and celebrity photographer Tom Munro. Like the title of Paltrow's latest cookbook says, 'It's all easy.' Gwyneth makes you smile in a special kind of way, while her genuine smile makes her eyes shine.
She presented one of the two new Classics Delight watch models. The Classics Delight range is Frederique Constant's most prized collection for women and Paltrow's favourite Frederique Constant timepiece. Governed by elegance, form and slenderness, the new models are embracing apparent simplicity, a keynote of all true elegance, while featuring studied sophisticated lines. With a heart containing a jewel automatic movement, the 2016 Classics Delight Automatic watch is equipped with a discrete and easy to read guilloche dial with two hands and Roman numeral indexes.
The 306 hand-assembled FC-306 caliber is tracking hours, minutes and the date. It is worth mentioning that Frederique Constant is one of the few luxury watch brands involved in all the chapters of its watch creation and production, having a portfolio of 19 different versions of in-house calibers. One of the highlights of the Classics Delight model is the mother of pearl outer-ring. The sapphire case back is offering a behind the scenes horological show of the 25 jewels and the oscillating weight.
As Gwyneth confesses, the watch defining her outfit will always be a good anchor: 'I always feel grounded when I have a watch on. It's very presence reminds you that time is ticking away and we should always be doing what we are doing to the best of our ability.'
This watch literally says 'Live your passion,' as Frederique Constant and Gwyneth Paltrow do by excelling in their fields and by being involved in lasting charities. 'I am an absolute believer in living one passion. I feel incredibly fortunate that my work has always stemmed out of passion and continues to do so,' continues the actress.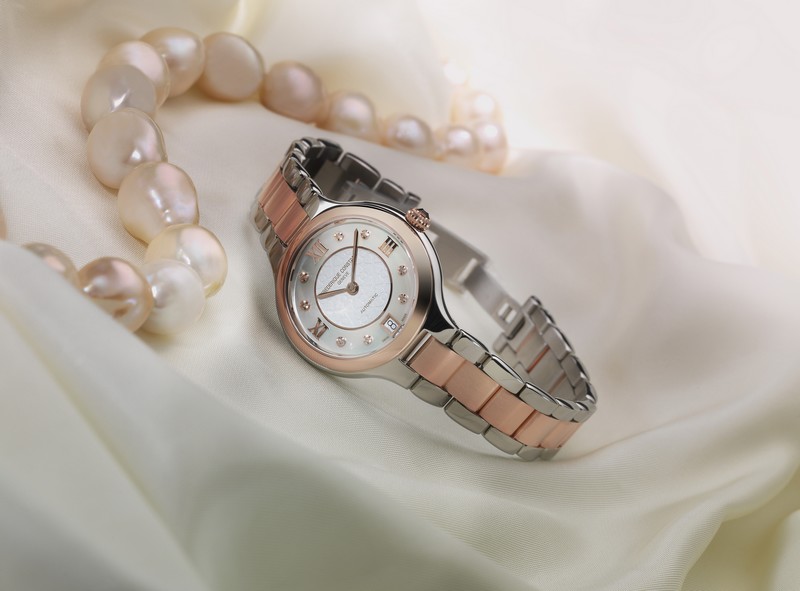 How can a watch help someone, somewhere to have access to better education or live a better life? By purchasing one of the models, $50 are redirected to support DonorsChoose. The joy of having a beautiful top-end timepiece is doubled by helping people who need it the most. It will support a classroom and 'build a future'. Founded in 2000 by a high school teacher, DonorsChoose.org empowers public school teachers from across the United States to ask for needed materials (technology, books, art supplies, field trips, and other resources) for their classes. People are helping as they can see where their money is going. $398 million has already been donated and directed to some really inspirational projects. 17,000,000 students were the beneficiaries of DonorsChoose programme. Everyone can help bring to life these educational initiatives with a gift of any amount. You can find a classroom to support on donorschoose.org.
'I feel that education is power and that so many of our issues will be addressed if we have an education system in place that bolsters critical thought and passion in our next generations,' concluded Frederique Constant Charity Ambassador. Her recipe of combining passion and contribution is a clear path to fulfillment.
2LUXURY2.COM partnered with the brand to write this article but every word is ours.