Orchids are among nature's most unique and fascinating creations.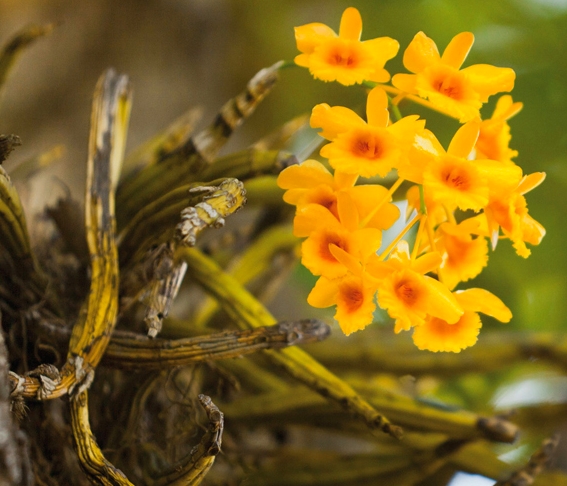 Each Guerlain skincare creation has its own weapon: an essential raw material, a result of several years of research. The secret of the latest age-defying creation, Orchidée Impériale Longevity Concentrate, is the "Gold Orchid"… an orchid with exclusive properties that provides exceptional skin regeneration.
The Gold Orchid has been known for its vitalizing properties for 1,500 years, and it has been reintroduced in its natural environment, in the recreated ecosystem of the Guerlain Exploratory Nature Reserve.
"The Gold Orchid flourishes in the treetops four or five meters above the ground. Seven years are required before a new Gold Orchid can blossom. It is then harvested once a year when experts have identified that its vitality is at its maximum," explains the French beauty Maison.
This new "replenishing energy charger" by Guerlain is an ultra-concentrated serum, even more effective on the signs of ageing, restoring vitality to even the most tired skin. It fights with wrinkles & fine lines, loss of elasticity, firmness, evenness, radiance, and skin density.