Damien Hirst x Marc Jacobs 'Mickey' T-shirt.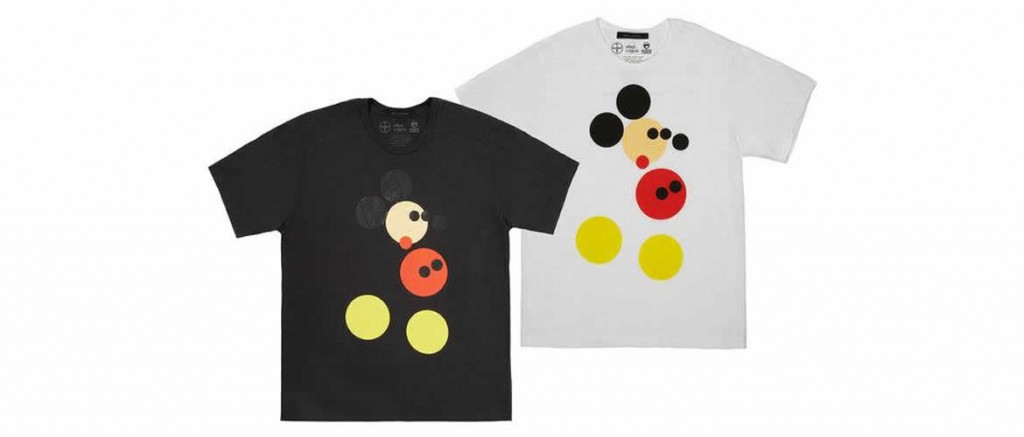 For this Christmas, Marc Jacobs prepared a limited edition t-shirt featuring an exclusive Disney commission by Damien Hirst. This limited edition t-shirt is inspired by Damien Hirst's painting dubbed Mickey.
"Mickey Mouse represents happiness and the joy of being a kid and I have reduced his shape down to the basic elements of a few simple spots. I hope people love it, because it is still instantly recognisable – Mickey is such a universal and powerful icon," commented Hirst.
The fashion partnership was unveiled at the art publisher Other Criteria's outlet at 458 Broome St, Soho, New York. Marc Jacobs & Other Criteria announced the donation of 100% of the proceeds from the sale of this t-shirt to Kids Company, a UK charity Hirst has long supported.
Other Criteria and Marc Jacobs are selling this exclusive limited edition design of only 2300 units which is available for adults in either washed black or white, and kids in white.
It is estimated that the profit from the sale of the t-shirt will raise in excess of £100,000 for the charity. Based in London and established in 1996, Kids Company provides practical, emotional and educational support to vulnerable inner-city children and young people. In Christie's February 2014 auction in London, the original artwork (on which the t-shirt is based) sold for £902,500 with all the proceeds going to Kids Company.