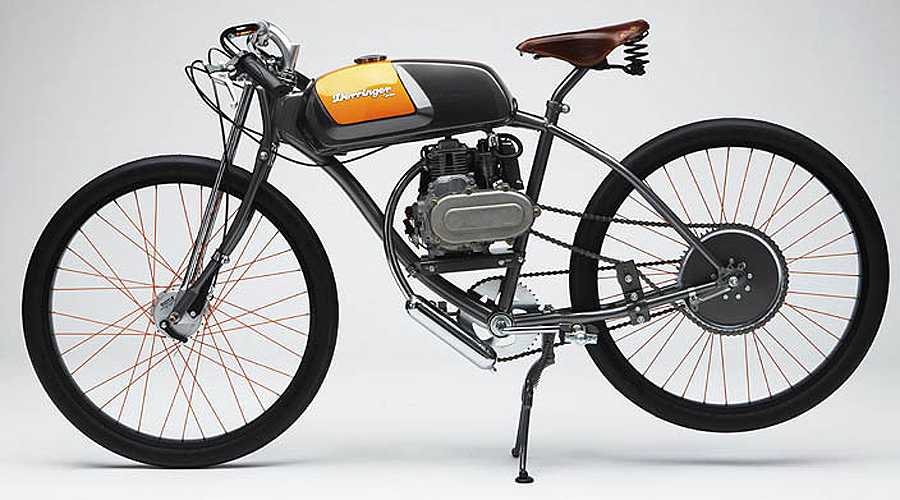 Los Angeles-based industrial designer Adrian Van Anz revived the minimalist board-track-style motorcycles with Derringer Cycles brand.
The new millenium board track look resurrected by Derringer combines vintage aesthetics with high-efficiency 50cc petrol engines that can reach a top speed of around 40mph. Each Derringer cycle can be custom-built to the buyer's specification. The prices start at $3,500 rising to around $10,000 for a bespoke version with all the extras.
The bikes are proving popular among Robin Williams, Hugh Laurie and Reese Witherspoon.