Eco Green Roofed Resorts To Relax In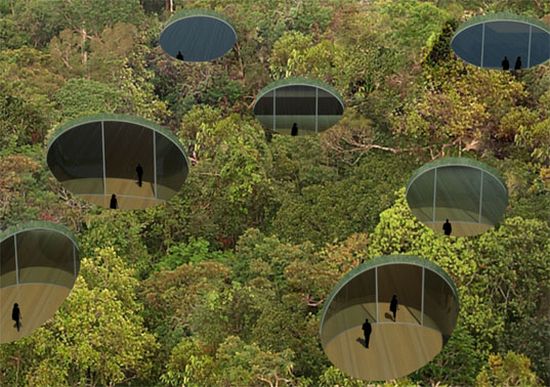 Modern green roofs, which are made of a system of manufactured layers deliberately placed over roofs to support growing medium and vegetation, are a relatively new phenomenon. However, green roofs or sod roofs in Northern Scandinavia have been around for centuries. The modern trend started when green roofs were developed in Germany in the 1960s, and has since spread to many countries.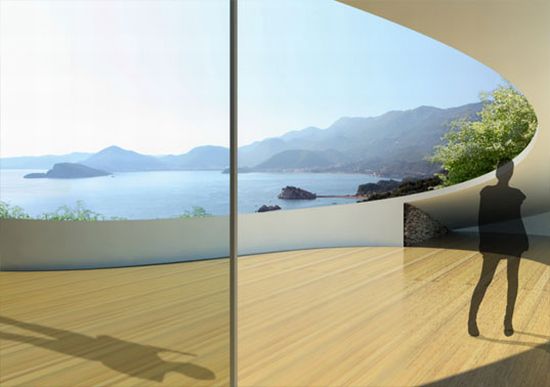 2011 Hot Trends in GREENROOF & GREENWALL DESIGN compiled by Greenroofs.com included: Client Specific 'Boutique' Greenroofs, Mobile Gardens & Temporary Green Spaces and Exhibitions, Interior Plantings: Indoor Building Integrated Greenery, DIY Greenroofs and Living Walls for Small Projects, affordable Greenroofs: Solving Environmental & Social Issues, Green + Blue Roofs = Integrated Water Management, Over the Top Residential Wonders, or Greenroofs of the Rich & Famous, Living Architecture & Cybertecture Fueled by Clean Technology, The Chinese Connection: Rise of the Green Giant and Skyscraping Sky Gardens on Roofs, Walls & Skybridges.
For the fans of green roofs and their environmentally benefits, inhabitat compiled a list of Eco Green Roofed Resorts To Relax In. We added some of our proposals. See how the building technology merge with the environmental value and aesthetic quality.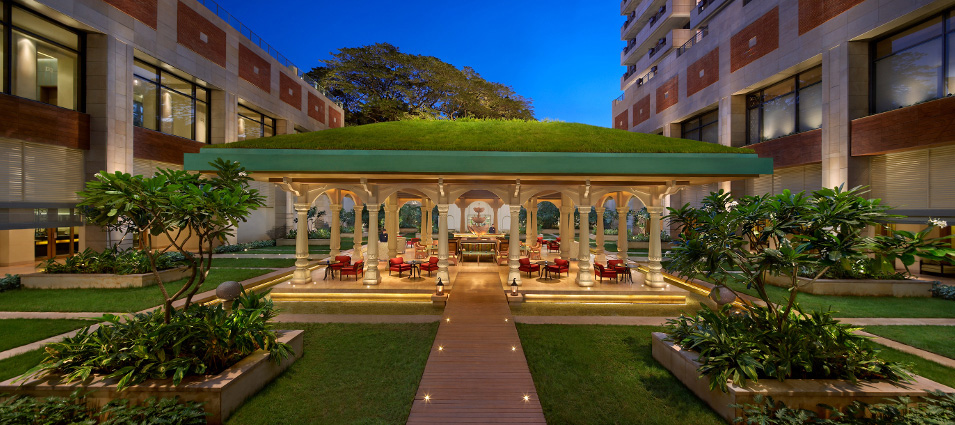 ITC Royal Gardenia, Bangalore
Escape the chaos of vibrant Bangalore to this grand five-star hotel, which has a surprising amount of green energy running through it.
ITC proclaim themselves as the Greenest Luxury Hotel Chain in the World and ITC Gardenia is their newest addition.  The Indian company have certainly pulled off an engineering feat behind the scenes to curtail energy and water consumption while maintaining an opulent level of luxury for guests. ITC is also attempting to spread the word about green thinking in India through a variety of means targeted at schools, children, the hospitality industry and their supply chain.
The Scarlet Hotel – UK
Explore one of Britain's most dramatic landscapes from this boutique beach hotel in (relatively) sunny southwest England. The building is incredibly energy efficient, incorporating renewable energy sources, a green roof, abundant insulation and many other energy-saving features.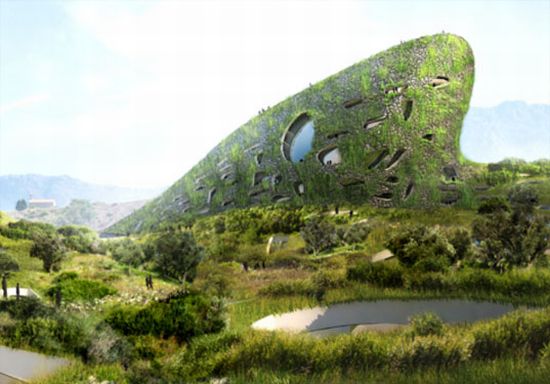 Galije Luxury Resort Aston Martin project – Montenegro
Galije luxury holiday resort is disguised as a mountain with a green exterior. Grass-clad hotel combines sustainability with surrounding landscape.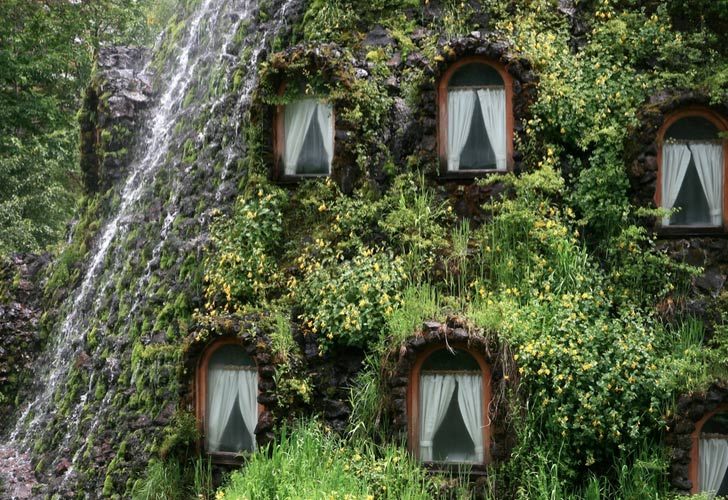 Magic Mountain Lodge in northern Patagonia
Looking to spot a puma or explore the local waterfalls? The playful design of this retreat sits is intended to evoke an ancient legend that speaks of a magic mountain in the area that grants wishes. Magic Mountain Lodge is situated at the base camp at the Hulio Hulio preserve for ecotourists.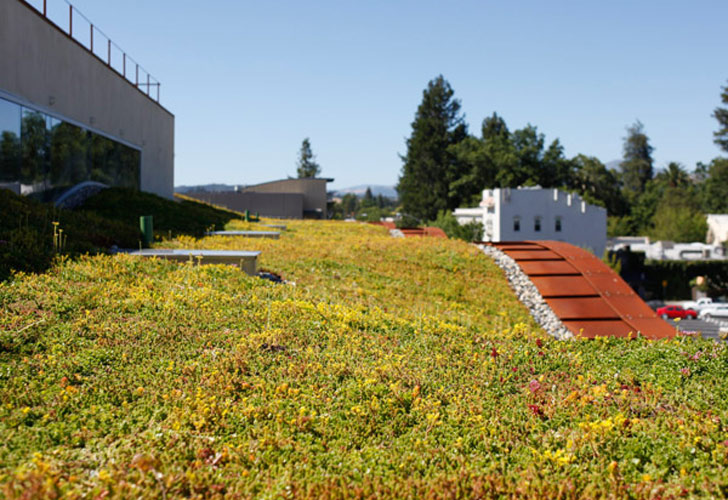 H2 Hotel in Hereldsburg California
Water is a main theme for the hotel where solar thermal panels heat the domestic H2O and the pool. Water reduction technologies are used for every service including a landscape system that is 2/3 more efficient than typical hotels. The interior is clad in low impact materials and all the amenities.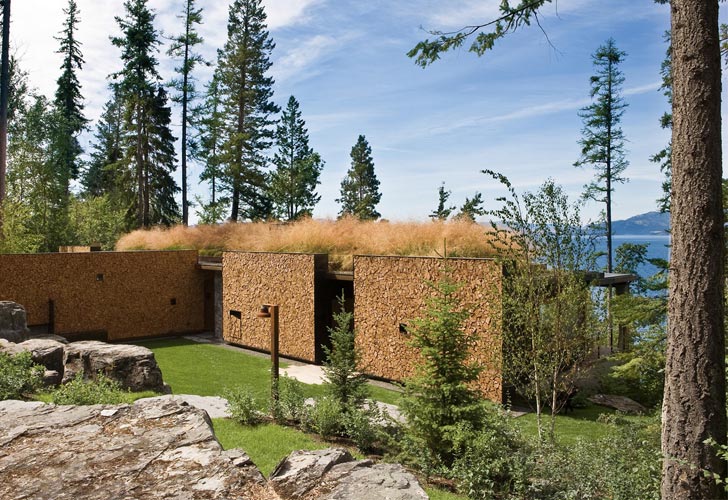 Lake House at Stone Creek Camp in Montana by Andersson Wise Architects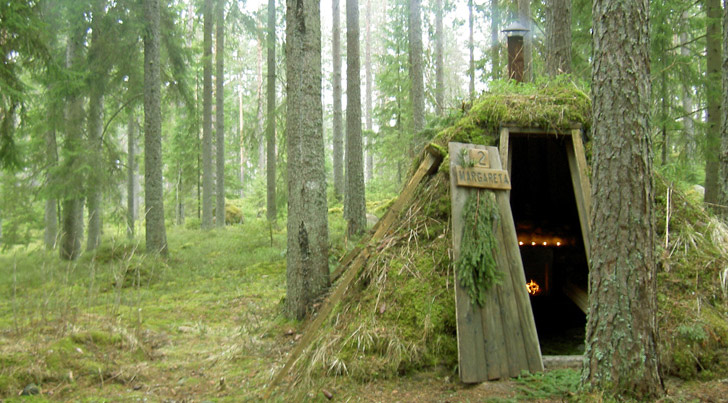 STF Kolarbyn/Eco-lodge – Sweden's most primitive hotel
For real wild explorers – Kolarbyn A-shaped huts. Cleansing your mind and body in the Swedish wilderness.  At STF Kolarbyn neither electricity nor running water disturb your wilderness experience. Here you can happily fall asleep in front of the crackling fireplace and awake to beautiful bird song.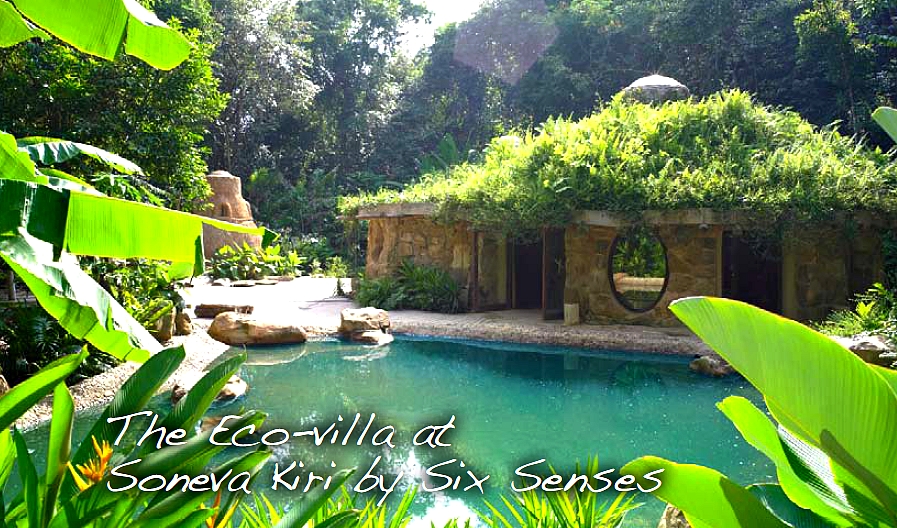 Eco Villa Soneva Kiri Thailand
The Eco Villa is a self-sustaining uber luxury suite built from stone, mud and timber sourced from Soneva Kiri's property on the remote Thai Island of Koh Kood, off the south-east coast of the Gulf of Siam. While you slink around the resort and Six Senses Spa, eco villa is harvesting rainwater in tanks and capturing sunlight to fuel the solar power lighting.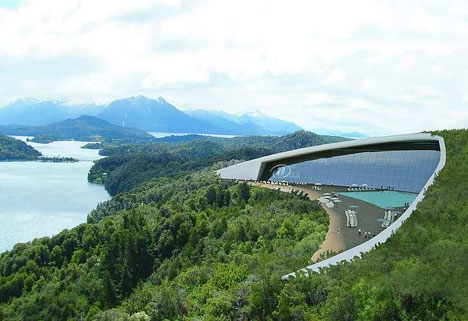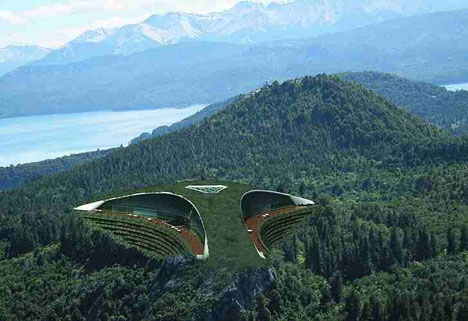 Hilton hotel project in Bariloche (Patagonia) – "Eco Friendly" Hilton Bariloche
The eye-shaped building was designed by well known Argentinean architect Mario Roberto Alvarez, also father of the Buenos Aires Hilton, and will cover 60,000 square meters of the 50 hectares the IMOCOM group owns in the Dos Hermanos hills (25 kilometers from the center of Bariloche).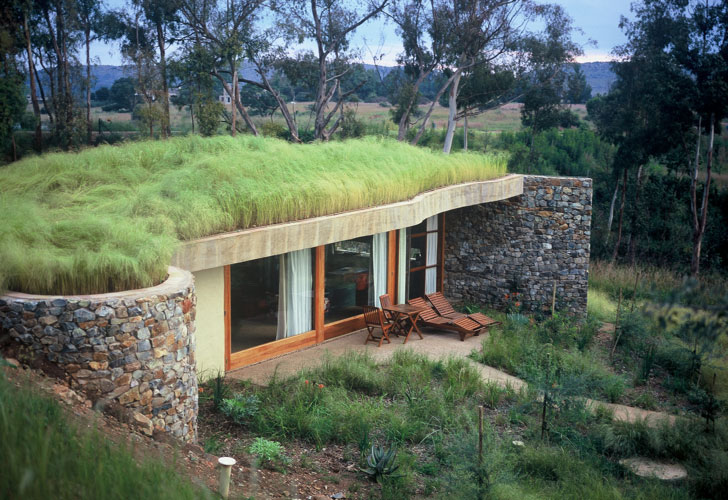 Homini Hotel – Letamo Estate in South Africa
In the cradle of human's origin is a eco resort that stays true to its origins. Activate Architects developed this hotel on the Letamo Estate in South Africa. The lush green roof and high mass wall regulates the indoor environment so well the hotel uses 75% less energy for climate control.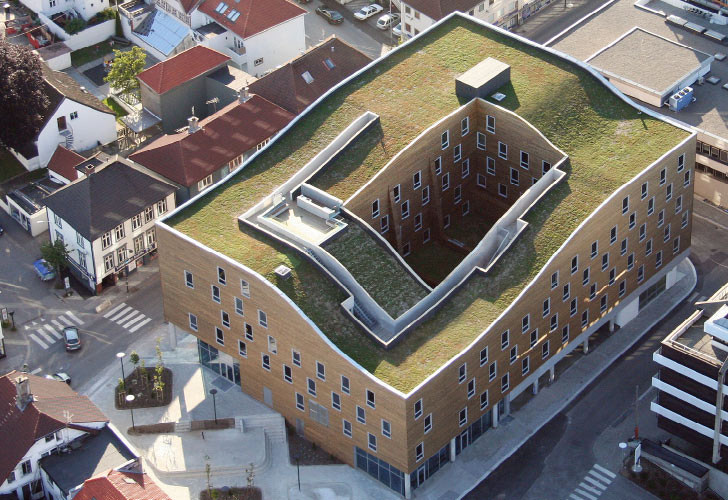 Two Seasons Hotel – Stavanger, Norway