Introducing Burberry Kisses.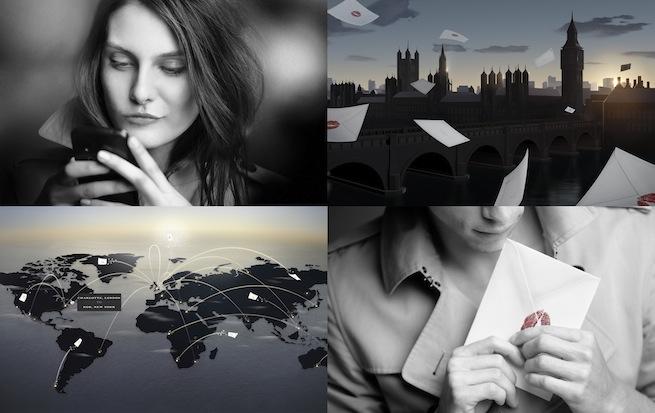 Using 'innovative kiss recognition' technology, a new innovative initiative is allowing users to seal digital messages with a real kiss. British heritage luxury brand Burberry launched Burberry Kisses – a romantic platform powered by Google. Accessed via a touchscreen device (iPhone/iPad) or a web camera, the platform captures and sends users' real kiss anywhere in the world. Kiss the screen, choose a Burberry lip colour and send the virtual kiss on the other side of the world. A real-time interactive map shows all of the Burberry Kisses being sent all over the world.
"We're constantly thinking about how we translate the emotion of what we create and experience in the real world into the digital space, whether that's capturing the energy and excitement of a live gig, the hum and buzz of anticipation before a runway show, or just the feeling you get when you pull on your trench coat on a rainy morning," says Burberry's chief creative officer, Christopher Bailey. "Burberry Kisses began with the idea of giving technology a bit of heart and soul, and using it to unite the Burberry family across the world – by telling a story that makes the digital personal."
Take a closer look at how Burberry Kisses works through the video above starring models Charlotte Wiggins and Rob Pryor.