The legendary Hotel de la Paix Geneve reborn under The Ritz-Carlton brand.
Switzerland is the country where the legendary hotelier Cesar Ritz was born, but there were no Ritz-Carlton hotels in Switzerland. The luxury hospitality powerhouse, together with the Manz family, announced the completion of the renovation of The Ritz-Carlton Hotel de la Paix, Geneva, the legendary luxury hotel brand's debut in Switzerland.
Formerly known as Hotel de la Paix, Geneva, the 152-year-old hotel underwent a multi-million dollar renovation, extensive re-design and refurbishment, marking a new era in the evolving story of one of Geneva's most elegant and historic hotels.
Positioned on the shore of Lake Geneva, with remarkable views of the city's famous Jet d'Eau and Mont Blanc as a timeless backdrop, Hotel de la Paix has defined luxury in Geneva since its inception in 1865. It has also stood at the crossroads of history, inspiring many memorable gatherings including the International Congress of Peace, and has welcomed high-profile guests from across the globe, such as the Monaco Royal Family and notable American actor Orson Welles.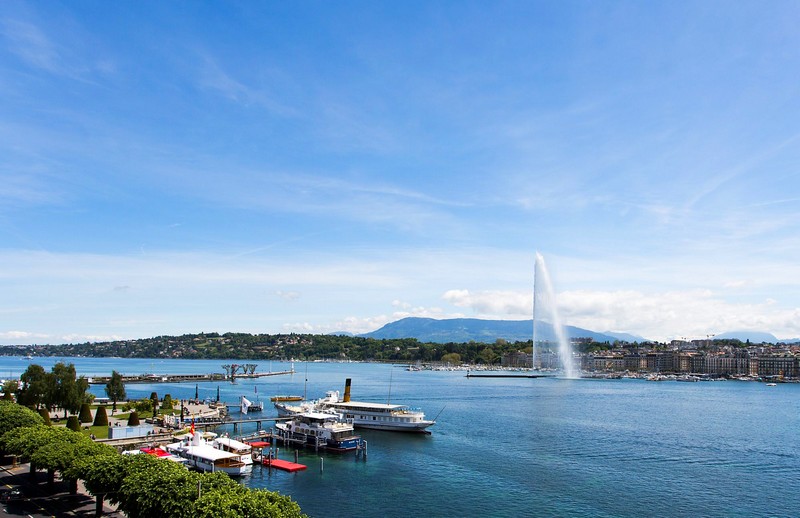 The newly restored public areas reflect a design concept created around art, time and nature.
In the hallways of the hotel's atrium, guests will find an exhibition of tapestries that feature historical figures who played a role in attaining peace, from Giuseppe Garibaldi to Victor Hugo. Its 74 guestrooms, including 14 elegant suites, have been re-styled with a sleek and modern design. Floor-to-ceiling windows fill each room with natural light and are further enhanced by stunning views across Mont Blanc Square, Lake Geneva and the Jet d'Eau. The Grace Kelly Suite, named after the Princess of Monaco who was a regular guest at the hotel, is the hotel's Presidential Suite, offering sophisticated art deco design and gold leaf gilding.
Inspired by Executive Chef Alessio Corda's respect for organic, regional dishes, Fiskebar introduces a new Nordic-fusion concept, a first-of-its-kind in Geneva. Spread across four interconnecting spaces, including a fresh fish counter with communal seating, the restaurant's styling
is reminiscent of a traditional Scandinavian fish market, where minimalist interiors are set off by natural materials such as wood and leather to create a Nordic ambience. Living Room Bar & Kitchen offers all-day dining, serving regional dishes and global flavors with a thoughtfully crafted menu that showcases fresh, local and seasonal produce. The inviting, lounge-style setting is embellished with elements of the building's historic details and original features, such as the 150-year old parquet and walnut floor. Additionally, the Philippe Pascoët chocolate shop offers authentic sweet confections, handmade by legendary Swiss Master Chocolatier, Philippe Pascoët.