Iconic hotel in Geneva now offers introduction to the colored gemstones of the Gübelin Academy.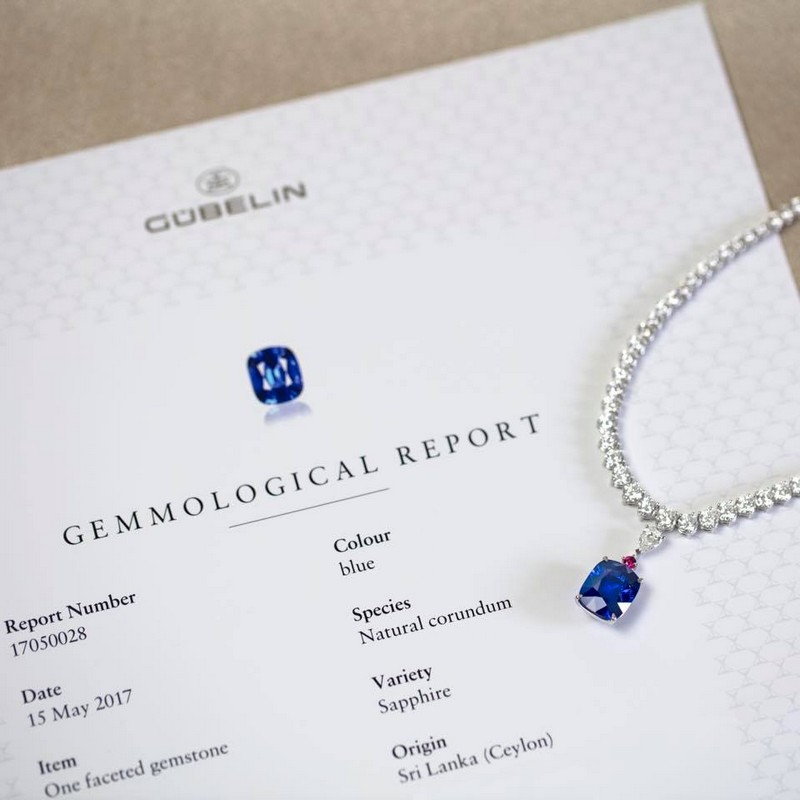 This necklace of Gübelin's Drops of Water line combines 140 fine diamonds and a vibrant blue 6.12 ct Sri Lankan sapphire. The House of Gübelin's exceptional jewellery is always accompanied by a gemological report from the Gübelin Gem Lab, guaranteeing the authenticity and exceptional quality of the gemstones.
Dorchester Collection's Genevan property, Le Richemond, has launched a new experience, inviting all those interestedinto the enigmatic world of coloured stones with Gübelin, the luxury jewelry house founded in 1854 and known for its high-end jewellery, gemstone expertise, and as purveyors of exquisite luxury watches.
Known for its jewellery, gemstone and watch expertise, Gübelin will provide guests with a comprehensive and interactive gemology masterclass. While enjoying a carefully selected seasonal 'Diamond Cocktail', a lucky guest will have the opportunity to win their very own diamond.
Le Richemond will also offer guests the exclusive "Diamond Cocktail," a glass of champagne with 3mm of a brilliant cut stone. While most of the stones are cubic zirconia, some of the stones will begenuine diamonds, which some lucky guests will be able to take home. Attached to the glass will be a small green cord with a card that reads, "Let's drink to a sparkling future. However, drink with care, for each glass contains a diamond. Or is it fake…?"
Each guest will be told about the nature of the experience when served the Diamond Cocktail to keep them from swallowing the diamond. As the evening progresses, a Gübelin expert will mingle through the crowd to check each small "stone" using his diamond loupe, which allows him to
distinguish a diamond from a cubic zirconia.
For the occasion, Le Richemond designed the "Geneva Gem" package (From CHF 585/ ~$ 606) which includes: 1 hour experience with a Gübelin expert, an exclusive Diamond Cocktail, one night in a luxury lake view room, breakfast for two, and in-room pastry amenity.