Furniture is an Emilio Robba Garden.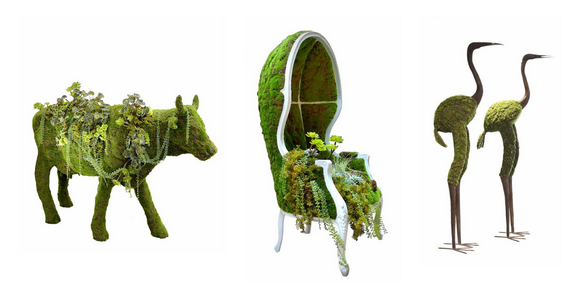 French Italian flower designer Emilio Robba, known as the "sculptor of flowers," unveiled his new collection in Paris at his flagship showroom located in the galerie Vivienne. The successful opening of the exhibition "Le meuble est un jardin", has set the energetic tone for Robba's latest concept of furniture as a garden. He has created individual gardens by transforming familiar yet unexpected objects into miniature landscapes. Colorful succulents, green plants and moss add texture and new dimension to create sculpture from furniture and belongings that have been taken for granted or even lost and forgotten.
In addition to his latest vision, his new collection of flower arrangements feature vibrant green cymbidium, lotus, and his customers' favorite phalaenopsis orchids.
Emilio Robba is the Creative mind and CEO of the "Altos de Chavón Atelier by Emilio Robba" a joint venture with Casa de Campo, with an impressive portfolio of tapestry, serigraphy, and pottery created by Dominican artesians.