If Cheval Blanc were a white wine, what would it be? The answer is here.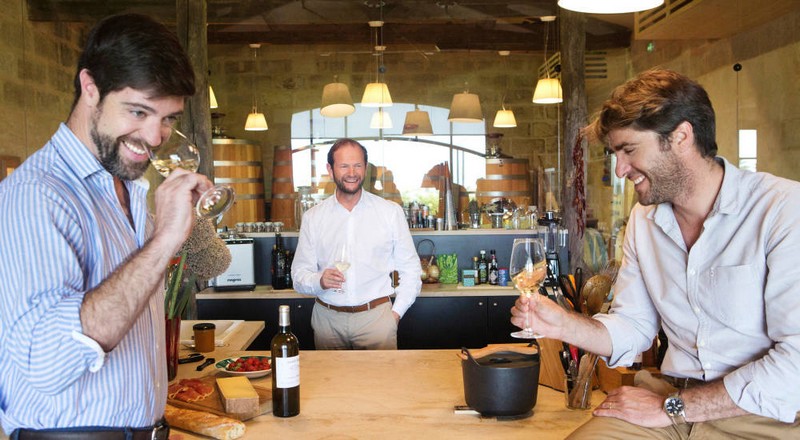 Every year, through the subtle magic of blending, a new page is written in the story of Château Cheval Blanc. This year marks the release of a very special wine… Petit Cheval Blanc 2014.
The product of a unique terroir and exceptional savoir-faire, the Château Cheval Blanc's grand cru perpetuates the legend of one of the most prestigious Bordeaux wines, vintage after vintage. Petit Cheval Blanc is the first white Bordeaux from Château Cheval Blanc. Unusually for a white wine, barrel aging lasts between 16 and 18 months – a lengthy period which allows the wine to evolve towards greater purity. For the 2014 vintage, only 3,000 wine bottles have been released.
This first successful gallop holds the promise of an exciting future.
The story of Petit Cheval Blanc high-end white wine began in 2006, when LVMH-owned Château Cheval Blanc acquired Château La Tour du Pin, an eight-hectare vineyard producing red wine under the Saint-Émilion Grand Cru appellation. Part of the terroir offered fine potential for white wine, and so the decision was taken to convert it: this would become the birthplace of a white Bordeaux.
The ultimate goal was to create a wine respecting the six fundamental qualities of Cheval Blanc: freshness, complexity, potential for aging, depth, length and purity. Five vintages were produced yet never released, constituting necessary steps along the path to special release of the Petit Cheval Blanc 2014.
According to the French estate, this first vintage of Petit Cheval Blanc is characterized by fruity notes of apple, pear and bergamot, with hints of lemon and grapefruit zest. There are also nuances of litchi, mango and passionfruit, as well as white flowers, lime blossom and fresh petals.
The vineyard is characterized by a combination of clay and sandy soils planted with Sauvignon and Sémillon grapes, which give the wine its Bordeaux identity. Each plot is tended with meticulous attention and is vinified separately.