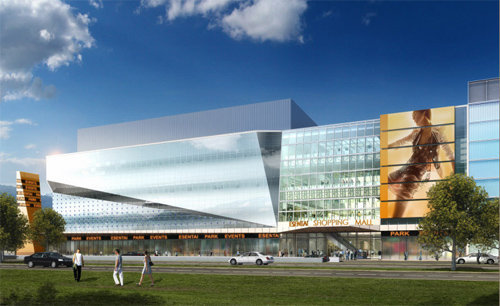 Louis Vuitton continues its pioneering spirit. Kazakhstan, a country that has recently seen a new generation of luxury customers coming from the mineral and energy sectors, has its first Louis Vuitton fagship store opened on October 11th in Almaty's famed Esentai Mall.
The clients of the new Louis Vuitton boutique will have access to the extensive offer of the luxury house – from luggage, accessories, jewelry, to ready-to-wear, timepieces, and shoes, for both men and women.
"The opening of a store in Kazakhstan continues our pioneering spirit," said Yves Carcelle, President of Louis Vuitton. "Ever since its inception, the house has reinforced its international presence in new locales. The opening of our new store in Almaty coincides once more with a unique context of rapid cultural and economic development."
Esentai Mall is an upscale shopping destinations that attracted the attention of the worldwide luxury brands. On Oct. 20th Saks Fifth Avenue department store will open in Esentai Mall a space of over 100,000 square ft (10,000 m2), operated by the local distributor Viled Fashion.
Esentai Mall Center is actually a part of Esentai Park, a seven buildings projects designed by the Skidmore, Owings & Merrill (SOM), the architectural firm responsible for the design of "One World Trade Center", Manhattan's new highest skyscraper.