Versace Home for London's Aykon Nine Elms fashion residences.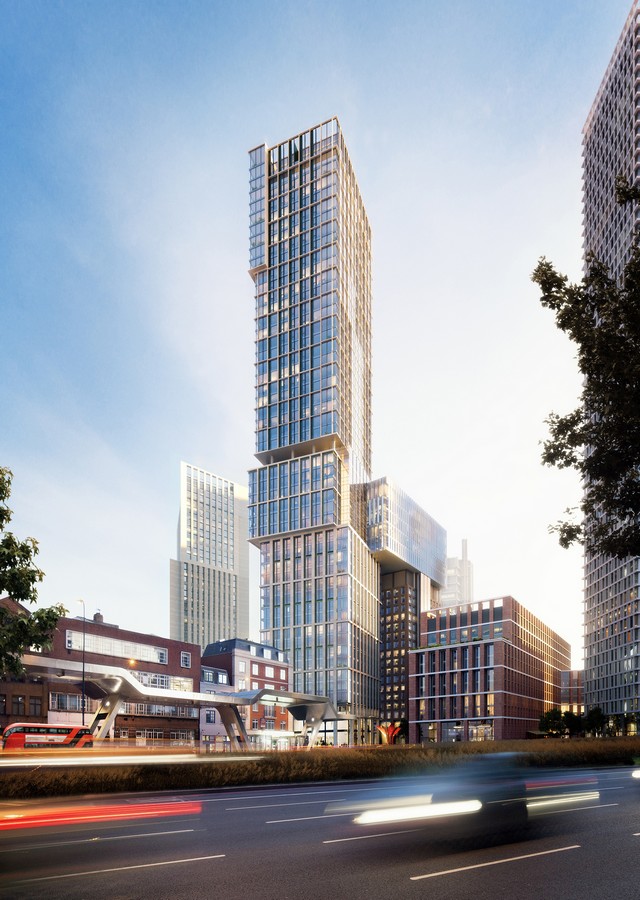 There is a huge appetite for luxury property investments in London. Luxury real estate developer Dico UK Property Holdings, a wholly owned subsidiary of Damac International Limited, has announced the first of its fashion residences in London with a 50-storey, 360 unit project with interior designs by Versace. Due for completion in 2020, the tower will be the first private residence project of scale in London to be fully designed and conceptualized by a luxury fashion house, with Versace being involved in all aspects of interior design.
The lobby, amenities and interiors for each property will be designed and fitted out by Versace Home. Amenities will include a gymnasium, indoor swimming pool and spa, an owners lounge, children's play area, roof garden and cinema, all designed by Versace Home.
Aykon Nine Elms is located at the heart of the UK capital's Nine Elms regeneration area adjacent to Battersea, overlooking the River Thames.
"Versace is synonymous with fashion and luxury and its participation in the real estate business provides the opportunity to fully experience the Versace lifestyle," said Gian Giacomo Ferraris, CEO of Versace. "In recent years, the private residential projects have become a strategic part of the Versace world. Today, thanks to the collaboration with DICO UK Property Holdings and DAMAC – a developer who we have worked with for many years and who shares our vision for the highest standards – we bring the ultimate expression of Versace's lifestyle to the very heart of London," added Ferraris.
London continues to be one of the most sustainable real estate markets in the world, with solid year-on-year price growth circa 6% according to real estate advisory firm, JLL. Analysts expect house price inflation in the region of 5-7% in the coming years.