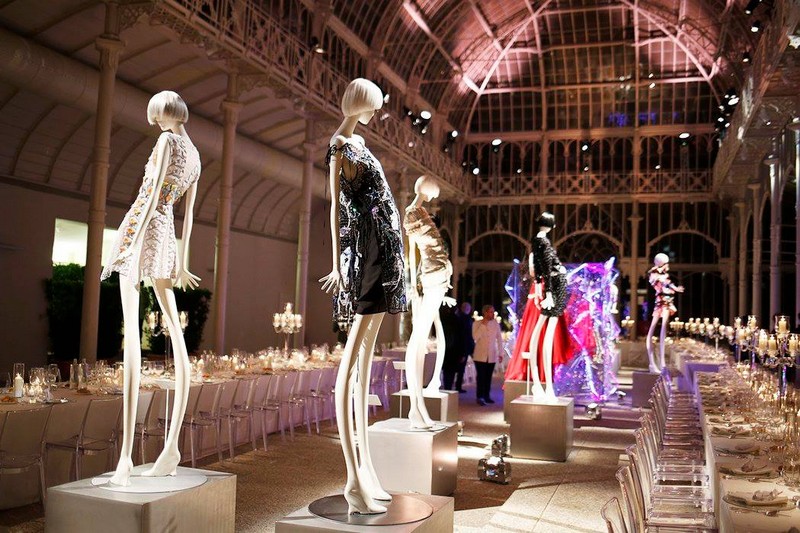 9, 10 and 11 January 2016, Firenze4Ever (Firenze, Italy) officially opened the fashion weeks. The 12th edition was dedicated to TechDreamers, visionaries who give form to dreams. The bi-annual media event started in June 2010 to celebrate the 10th anniversary of online activity for worldwide luxury e-retailer LUISAVIAROMA. Firenze4Ever 2016 brought together journalists, bloggers, vloggers, and instagrammers, giving them a platform to collaborate and create working relationships.
The program included a Style Lab, Fashion & Technology Summit, TechDreamers inspired by Sedition, TechDreamers inspired by Swarovski, limited edition launches, and a Dream Party. During the "Style Lab", fashion influencers create and photograph a preview of next season's trends in the most iconic locations of Florence using the new Spring/Summer 2016 collections from the most prestigious international designers, before anybody else.
"Technology is a way for brands to share experiences with their clients. It's a tool that allows for a dialogue to happen between heritage and the future. Clients want to be involved in the brand's future and feel part of the dream that the brand represents. This is the desire that technology exists to serve," said Andrea Panconesi, CEO of LUISAVIAROMA.
Fashion & Technology Summit at the Palazzine Reale offered a day of discussion aimed at promoting technological innovation in fashion, together with the industry figures driving change (Google, rewardStyle, China Connect and Samsung).
Firenze4Ever opened the doors to a number of Florence's most iconic and breathtaking locations, including the Giardino
dell'orticultura and Palazzo Gondi. Guests dined alongside Swarovski on Saturday, before stepping into the GEOX Ice Cube on Sunday evening.
The LUISAVIAROMA Concept Store in Firenze Italy transformed for Firenze4Ever 12th Edition. 100,000 Swarovski crystals pave the way to a special display at, including custom neons by Seletti, an interactive mirror by J&C jackyceline and The Blonde Salad by Chiara Ferragni Chiara Ferragni Collection. The work of 10 contemporary video artists selected by Sedition Art Gallery London illuminates the store window, a celebration of visionaries who give form to dreams. 30 leading designers have interpreted 120 years of iconic Swarovski crystals to create a special limited edition collection.
Bally, the Swiss brand founded in 1851 presented an exclusive Limited Edition version of the iconic "Eclipse" bag. Designed by Creative Director Pablo Coppola and inspired by the theme 'TechDreamers', the bag will be available exclusively at the Luisa Via Roma Concept Store and online.
Dream Party included performances by Jasmine Thompson, Petite Meller, Dragonette, Nervo, Goldilox and Gabriele Baldi. The
international artists turned celebrities, who found fame online, performed at the Ex- Manifattura Tabacchi during the Firenze4Ever closing party.