FFZERO1 Electric Race Car Concept wants to achieve a seamless interaction between vehicle, data, and driver.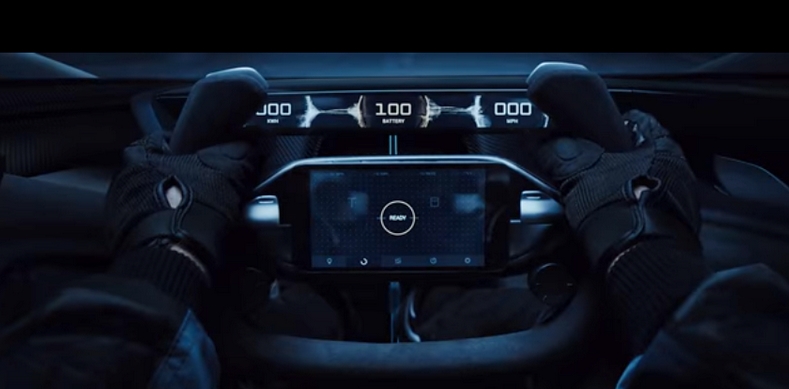 At this year's CES, California-based Faraday Future (FF) introduced its plan to rethink mobility unveiling its FFZERO1 Concept and the proprietary engineering platform on which it's built, in addition to revealing the details of a strategic cooperation with Letv, a leading global technology brand.
The company's first ever concept, the FFZERO1 is a high-performance electric vehicle built upon FF's Variable Platform Architecture (VPA), a modular engineering system optimized for electric vehicles, on which all future FF production vehicles will be based.
"The VPA will enable FF to minimize production costs, deliver exceptional quality and safety, dramatically increase its speed to market, and could easily support a range of vehicle types and sizes. FF applied the high-performance FFZERO1 Concept to the VPA in order to maximize the platform's potential and showcase its flexibility," explained Faraday Future.
"We believe there is a future where the natural world and the man-made world harmoniously co-exist – each nourishing the other in sustainable balance. Getting there requires harnessing the power of technology to effect beneficial change. We believe such a future is within our grasp – so long as we have the courage and the will to act," added the California-based global company with a Silicon Valley approach to mobility.
Featuring four motors, one at each wheel, FFZERO1 is built for its use case: the track. Ifdeveloped for limited production, it will have more than 1000 horsepower and will accelerate from zero to 60 in under three seconds, with a top speed in excess of 200 miles per hour.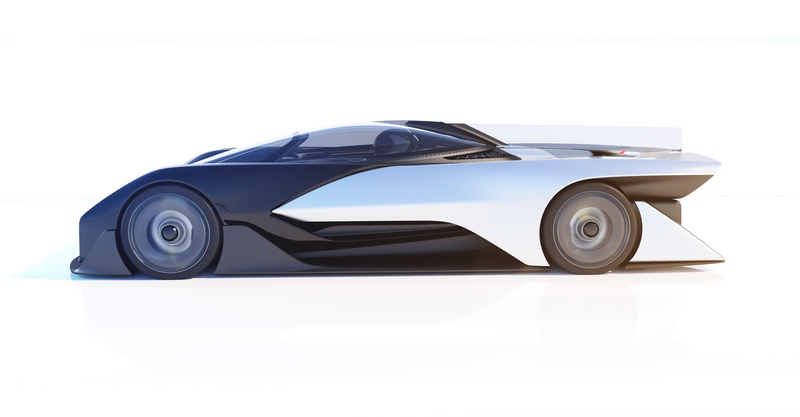 Utilizing lightweight materials and composites on the VPA platform, the FF design team experimented with new driver-focused
proportions, pushing the canopy forward for a perfectly aerodynamic teardrop profile.
FF's soon-to-be signature "UFO line" runs around the center of the vehicle and is intended to give the sense that this vehicle is not completely of this world. Aero tunnels run through the interior length of the vehicle, allowing air to flow through the car rather than around it, dramatically reducing drag and improving battery cooling.
User-centric design is core to FF's product development approach. Like future FF production models, the FFZERO1 electric race car concept has a sixth sense for its drivers' needs: featuring adaptive personalization, seamless transfer of custom vehicle configurations, access to live images and real-time data visualization.
Faraday Future has directly integrated the smartphone into the steering column, representing the intersection of technology and automotive engineering. Conceptually, this setup could enable the smartphone to serve as the interface between the vehicle and the driver in – and outside – of the car.
The FFZERO1 Concept could be fully autonomous, meeting its driver at the track and perhaps taking a few perfect laps on its own to compare with, and improve upon, its driver's performance.
Another of FF's core philosophies is to design from the inside out. The FFZERO1 Concept's interior is primarily white with a carbon fiber finish – a pure and extremely clean aesthetic atypical for combustion engine race cars, but reflective of a clean, quiet electric vehicle.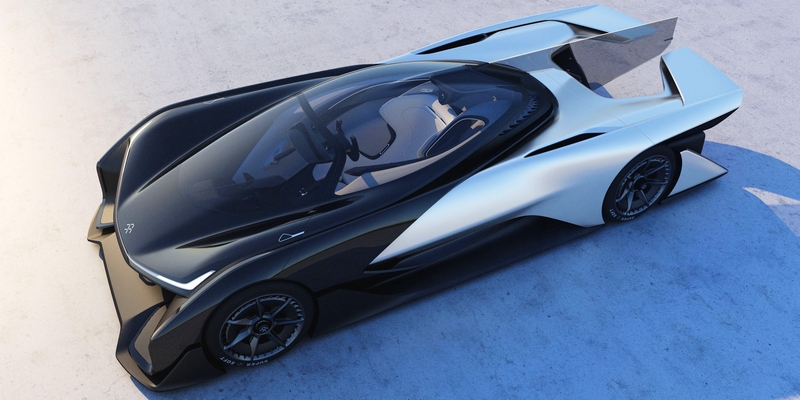 FF also announced a strategic cooperation with Letv that will enable it to benefit fromLetv's expertise in content and technology. The two companies will build advanced electric vehicles by bringing together resources from the following four domains: technology, automotive, internet and cloud, and entertainment content.
"What we've announced illustrates the strength of our team, vision, partnerships, and speed. We're a forward-thinking company focused on the future of mobility, but we also share a passion for driving and performance," said Nick Sampson, SVP, R&D and Product Development, FF. "On our platform, electric vehicles will not only deliver on sustainability, but will be seamlessly connected and exhilarating to drive."
These announcements come on the heels of a reveal of FF's plans to invest $1 billion in the creation of a 3 million square foot state of the art, environmentally conscious manufacturing facility in North Las Vegas. The company will break ground on this phase one investment in the next few weeks and ultimately employ 4,500 people.
"The FFZERO1 Concept is an amplified version of the design and engineering philosophies informing FF's forthcoming production vehicles," said Richard Kim, head of design, Faraday Future. "This project liberated our designers and inspired new approaches for vehicle forms, proportions, and packaging that we can apply to our upcoming production models."