Built for carmaker Ferruccio Lamborghini, Riva's legendary Aquarama, hull 278, was fitted with twin 4-litre V12s to give 48 knots.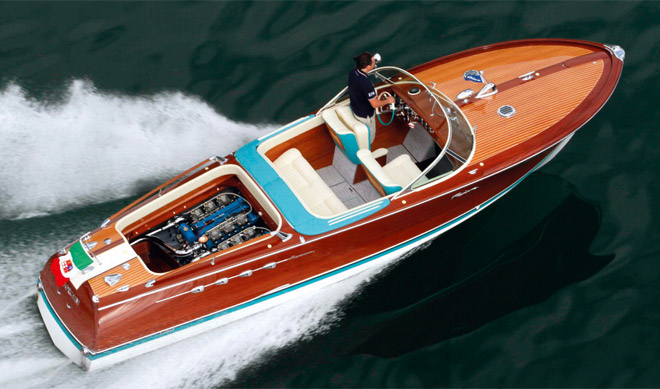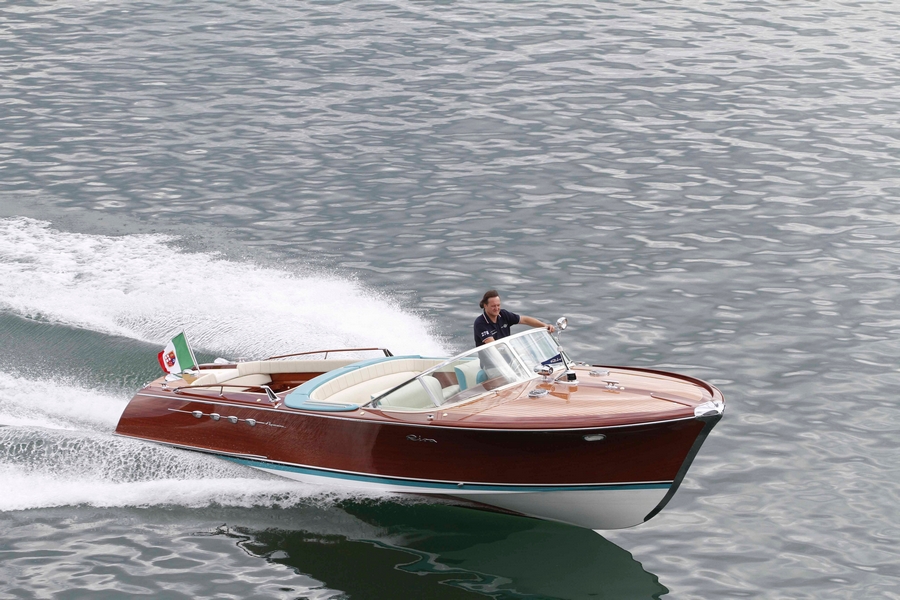 The Riva Aquarama Lamborghini, built 45 years ago for and commissioned by Ferruccio Lamborghini, founder of the superb Italian sports car brand, is the fastest Aquarama in the world and has been fully restored to its original condition in 2013.
A Dutch Riva collector tracked down the boat some years ago and had it fully restored to original condition by Riva World, a world-renowned Dutch specialist in the restoration of Riva boats. The project took around three years in total, during which the Aquarama was returned to its original condition from top to bottom. The wooden hull was repaired, sanded and no fewer than 25 coatings were applied.
The wooden interior was repaired and the seats were reupholstered in the famous Riva design; all buttons and switches were disassembled, repaired and reinstalled; all chrome parts shine again like new and… naturally Lamborghini's Riva received a new beating heart. Now it is the fastest Aquarama in the world, thanks to twin Lamborghini V12 engines from the very first Lamborghini ever created: the 350 GT.
The two Lamborghini 4.0 V12s deliver 350hp each and are equipped with six twin Weber carburetors (twelve in total) with a rev range between 700 and 5,000 rpm. Together they give the Riva Aquarama Lamborghini a top speed of around 48 knots, compared to 40 knots for regular Aquaramas that Riva fits with twin V8 units as standard equipment.