Luxury For Babies: World's most expensive solid gold crib and pacifier. These exquisite details are a real ode to mother love.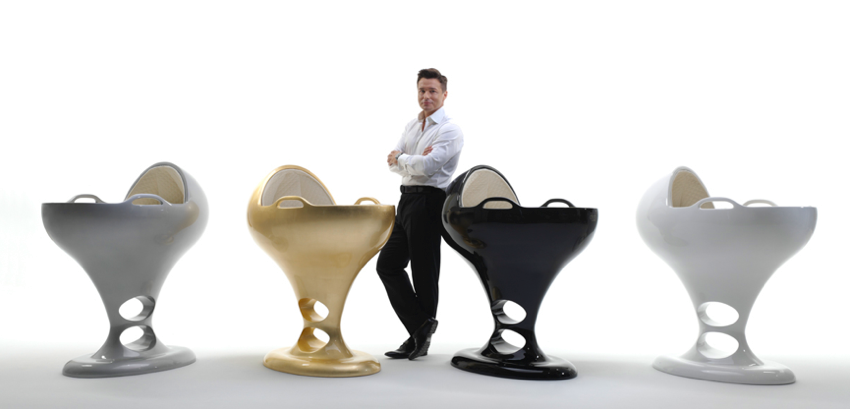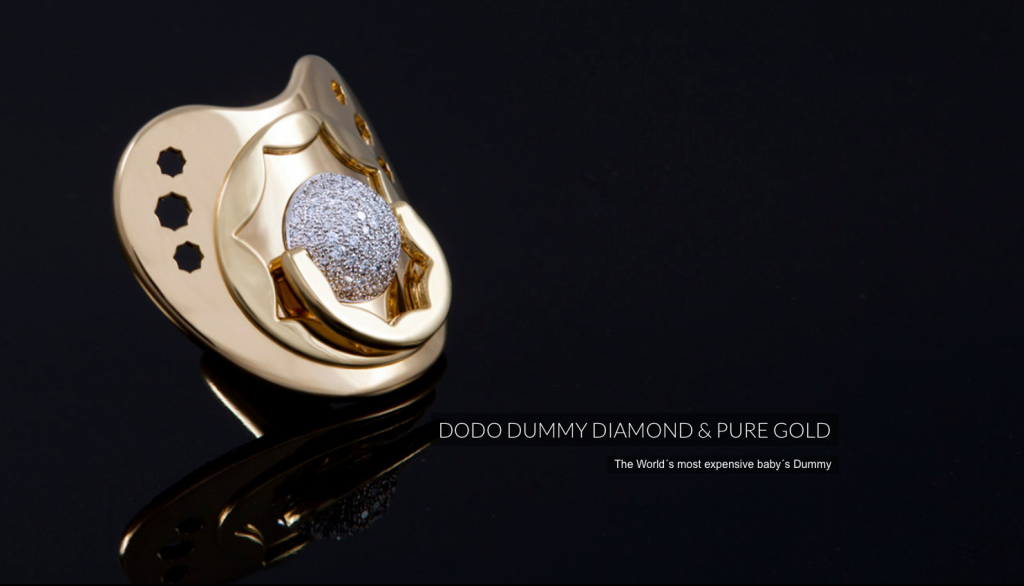 Your prince or princess deserves a unique welcome to this world. World's most expensive solid gold crib and pacifier is on sale in Dubai for a staggering $16.3 million. For this sum you can have your baby cocooned in a bed of gold created by Suommo, the most luxurious brand for babies.
The luxury furniture company for babies revealed plans of opening a boutique in Dubai, announced arabianbusiness.
Named the Dodo Bassinet, the limited edition 24 carat creation weighs in at 188kg, swivels a full 360 degrees and comes equipped with Evian water. The bedding is made of natural wild silk, and gold yarn embroideries. Equipped with 360º multidirectional wheels, it moves extremely quiet thanks to its new and original architecture made out of one piece. It never was that easy to get your baby to sleep. The volumes in their absolutely new shapes, the select varnishes or the exquisite handmade interior finish in natural silk, providing a perfect padding to protect your baby.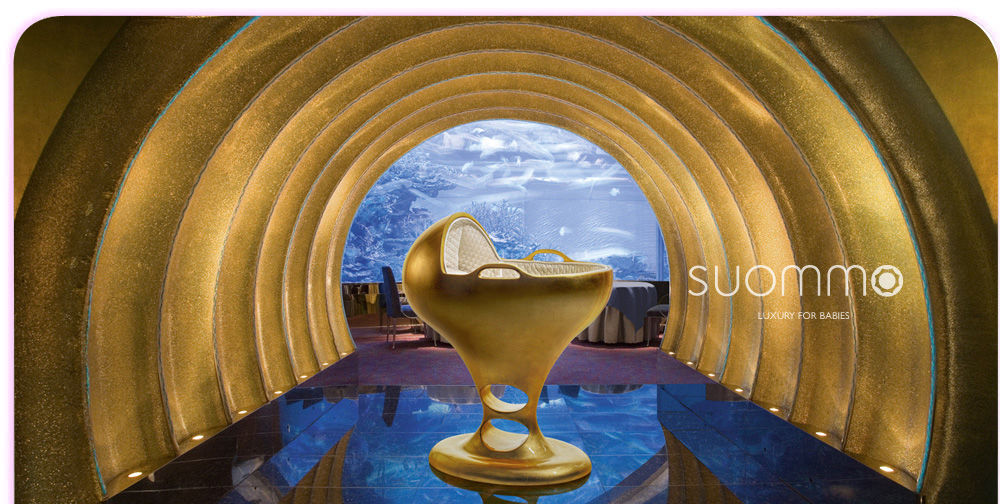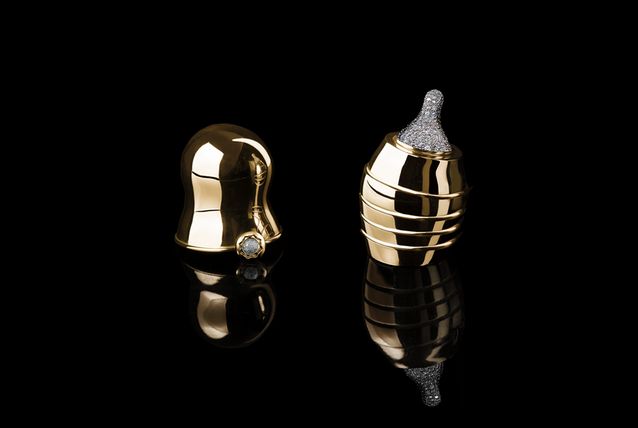 "Beautiful dreams, the ones that make you sleep placidly at night and wake up with your best smile, do not happen by chance," explains Dodo's creators. You have to create those dreams, and create them the same way you create the best things in life. With care, tenderness and love for details. With the quality that only the best hands and the finest materials can provide. Inspired in your dreams a unique piece of art is born then, a result of patience and time. This is how beautiful dreams are created. And Dodo is the place where all the beautiful dreams meet."