A380 debuts The Residence by Etihad – the only three-room cabin in the sky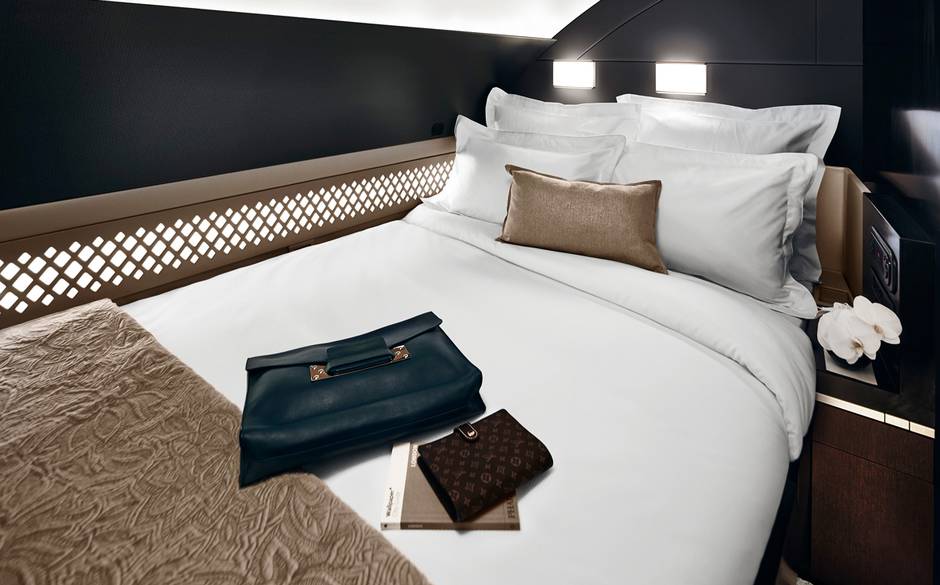 Luxury travel and aviation are rapidly evolving transforming the planes into luxurious flying hotel suites. Dubai-based carrier Emirates offers 10 private self-contained suites, while Qatar Airways' all-business class flight from Doha to London accommodates only 40 passengers on a single-aisle A319.
Etihad Airways, the national airline of the United Arab Emirates, is the latest carrier to rise the bar in luxury travel. Etihad aims to transform air travel with new contemporary living spaces on A380 and B787. Etihad's new airplane cabin comes with three rooms including en-suite shower, double bed and butler.
The Residence by Etihad, the world's most luxurious living space in the air, is available only on the airline's A380 aircraft. The Residence is the breath-taking and completely new forward upper-deck cabin on the A380. Accommodating single or double occupancy, it features a living room, separate double bedroom and ensuite shower room. Guests in The Residence will also have a personal Butler. The Residence offers levels of luxury and total privacy normally found only on private jets. With the launch of these new fleets, the Abu Dhabi-based airline will also redefine and rename its cabin classes.
The A380 will feature the revolutionary First Apartments, which are fully private suites with a separate reclining lounge seat and full-length bed, as well as a chilled mini-bar, personal vanity unit and wardrobe.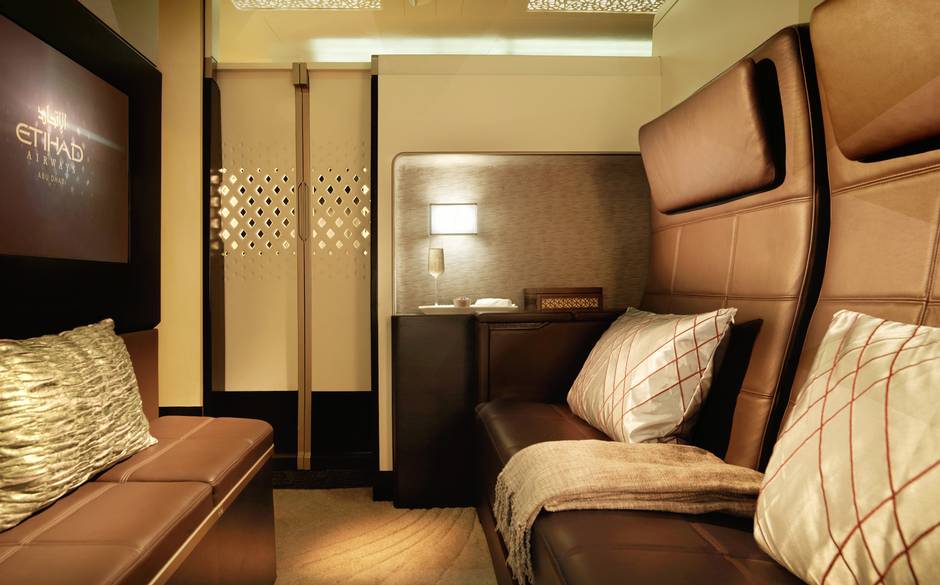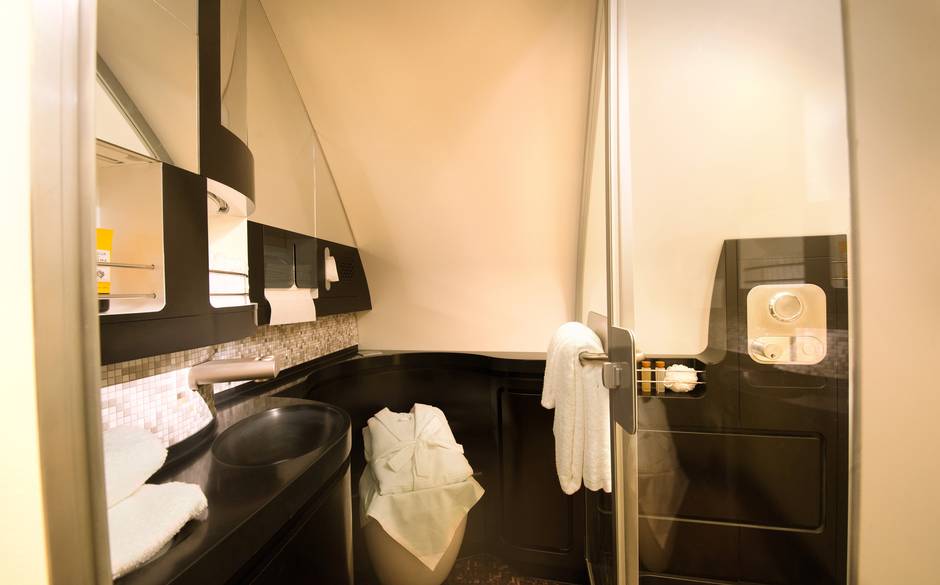 Etihad Airways has allocated the upper deck of the A380 to its premium cabins. On the B787, Etihad Airways has designed an enhanced First Suite, adding many new features including a chilled mini-bar.
The Business Studio and Economy Smart Seat will feature on both the A380 and the B787.Etihad Airways is introducing the latest Panasonic eX3 entertainment system across both fleets, providing more than 750 hours of on-demand entertainment, improved gaming and high definition screens across all cabins.
The system has video touchscreen handsets, offering an additional screen for guests to maximize their entertainment, so they can play games or view the moving map while watching a movie.
Noise cancelling headsets are provided across all cabins, with built-in magnetic audio jacks to ensure the best sound quality. The A380 aircraft will have full mobile and Wi-Fi service while the B787 will be equipped with Wi-Fi.