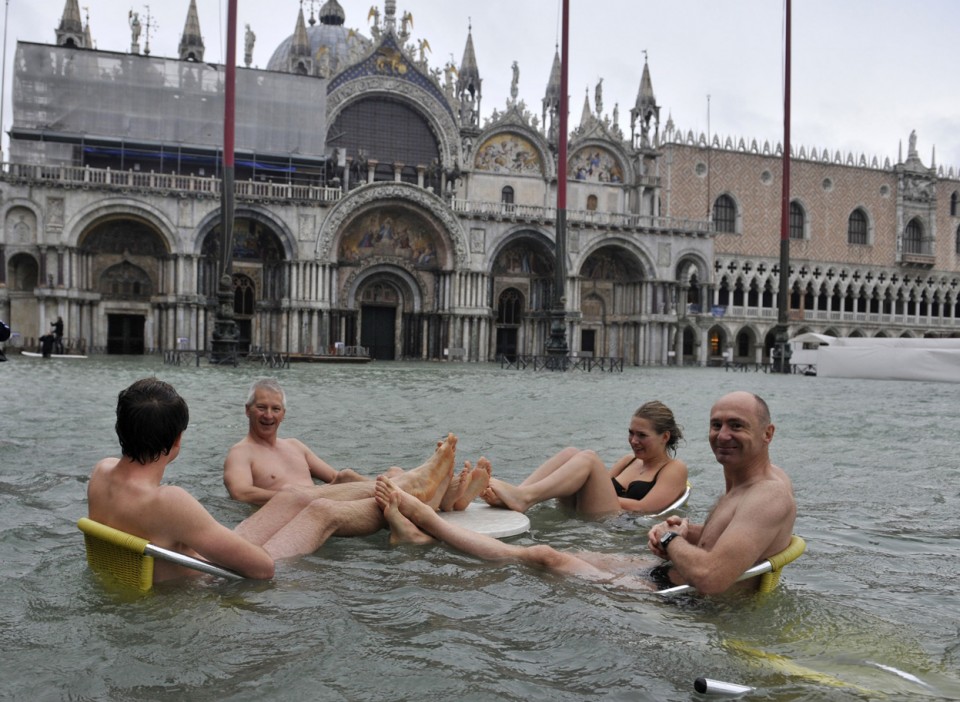 ---
This article titled "Is tourism ruining our cities?" was written by Nick Van Mead and Chris Michael, for theguardian.com on Friday 2nd May 2014 15.15 UTC
Can a city be both a tourist attraction and a nice place to live? With daily visitors to Venice outstripping the number of people who live there, beleaguered residents are increasingly supportive of an idea to limit tourist numbers, says Salon.
The site also reports on a new documentary, Bye Bye Barcelona, which shines a critical light on visitors to the Catalan port. With a fivefold increase in the number of tourists to the city since 1990, only 20% of walkers on its main street are locals, new hotels abound and many landlords are cashing in by illegally letting out apartments to tourists. This erodes the city's sense of place, the film-makers argue.
Chinese citizens have knocked Russians off the top spot as the biggest foreign buyers of apartments in Manhattan, real estate brokers told Reuters. Unrest in Ukraine and the imposition of sanctions has hit Russian activity in New York, while wealthy Chinese residents seek safe havens for their cash and a base for their children to get an education in the west, the article says.
A survey of 50-plus year-olds, otherwise known as baby boomers, found that what they really want from a city is … bus stops. AARP (formerly the American Association of Retired Persons) said a bus stop within one mile was the top of the wishlist for 50% of the 4,500 people surveyed. A nearby store would do it for 47%, with park or pharmacy tying for third, says an article on Treehugger.
Words can't really describe the lurching feeling you get in your stomach watching a sinkhole open up and swallow a row of cars in Baltimore. Watch to the end.
Curved streets are a rarity in Manhattan, dating back to a pre-grid New York. But even rarer are L-shaped streets: ones that take a 90-degree turn but maintain their street name. Film location scout Nick Carr thinks he's found the last two.
"First you have to look at all this Istanbul, simmering in a silty bath of sunset light. You'll have to take it in for just a few minutes from this weird Istanbul hotel rooftop. Then, you'll have to accept that at the end of all that history, the net result of all that civilization and progress will be the same: the citizens of the city screaming for blood at a game involving two nets, a ball, and bad, evil people from somewhere else." A fascinating, brilliantly written long-form read from SBNation.com about a famous football rivalry in an even more famous city.
guardian.co.uk © Guardian News & Media Limited 2010
Published via the Guardian News Feed plugin for WordPress.