Alcantara, the Italian manufacturer of luxury material for the fashion, interior design and automotive industries, explores contemporary artistic expression with its third curated exhibition at Milan's historic Royal Palace (Palazzo Reale).
Titled Fantasy Access Code, the exhibit will remain open through April 30 and continues the use of Alcantara as a medium of expression through the work of six international artists and design studios: Aki Kondo, Michael Lin, Soundwalk Collective, Georgina Starr, Nanda Vigo and Lorenzo Vitturi.
The exhibit's title, Fantasy Access Code (Codice di avviamento fantastico), comes from the booklet Grammatica della fantasia by Italian author Gianni Rodari (1920 – 1980). The set point for each artist's exploration of space and material at the exhibition was derived from a second book, A Grammar of Fantasy;  Introduction to the Art of Making Up Stories (Introduzione all'arte di inventare storie) by Einaudi Ragazzi  (1973 – ).
The exhibit, developed in partnership with the city of Milan and curated by sinologist, curator and art historian Davide Quadrio and editor and cultural expert Massimo Torrigiani, features dedicated spaces that illustrate an imaginary journey taken by each of the participating artists. The exhibit takes place in a portion of the Royal Palace normally closed to the public and only open for special events such as Alcantara's Fantasy Access Code exhibit.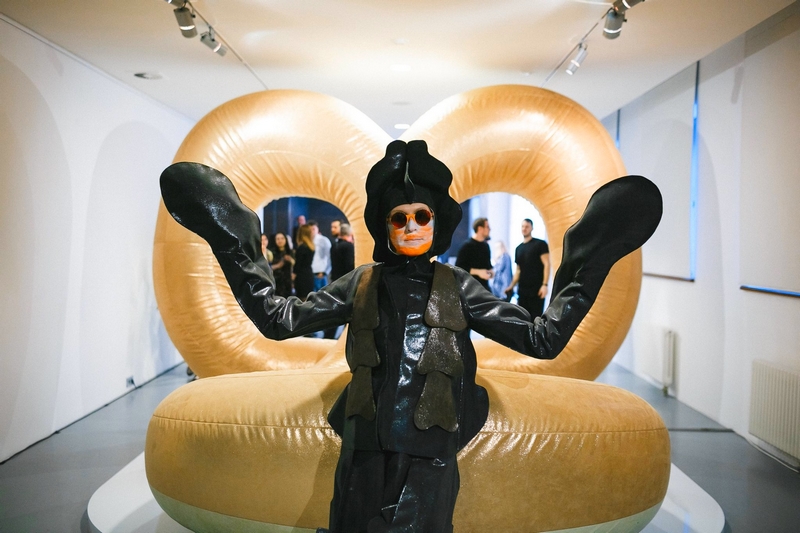 On March 23th Alcantara and world-famous artist Andrey Bartenev presented in Moscow a joint project, a pure works of art united by the same topic of The Sea: "Key of the sea built by the wave."
On occasion of Fuorisalone 2017, Alcantara once again celebrates its versatility by presenting exclusive icons of "design in movement" – so-called "toys for boys" – the result of a unique collaboration with TheArsenale.com.
TheArsenale.com (https://thearsenale.com/) is the first online marketplace entirely dedicated to the latest trends in mobility, whether by land, air, or sea. From airplanes to boats, motorcycles, bicycles, and the most incredible jets, this revolutionary online concept store aims to break the molds of traditional mobility by combining aesthetics with motion, to ensure that its clients can always move in style.
To celebrate the official launch of the platform in Italy, which will take place on April 6 at the Alcantara Concept Store, Via Verri 8 in Milan, right in the pulsing heart of the Fashion District, Alcantara and TheArsenale are proud to present three unique products: the first TheArsenale Annual Book 2016/17, a smart car and a Velorapida e-bike. The common denominator? Alcantara® material and its extraordinary capacity to become anything the imagination desires. It's all on display at the Alcantara Concept Store, 300 square meters conceived to welcome creativity and act as a special showcase offering previews of trends, innovations, ideas, and designs.