Designer Jason Stalvey of New York-based house Stalvey has launched a 24kt gold crocodile handbag collection. This is the only houseware that can be technically classified as jewelry.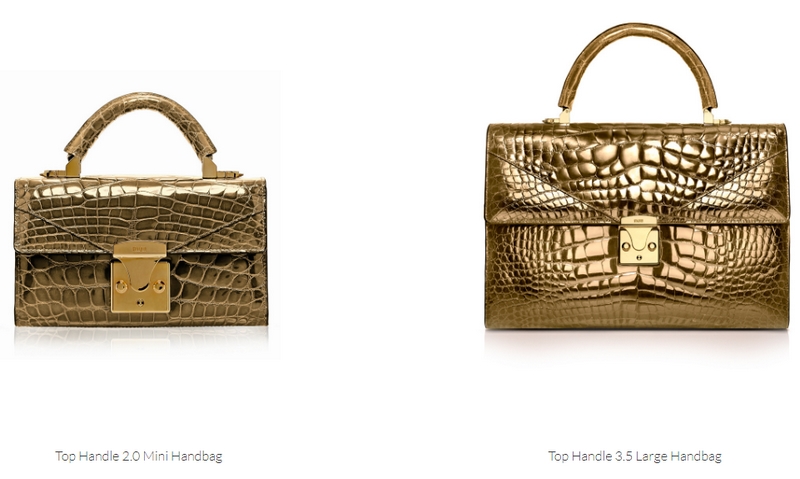 With prices ranging from $35,000 – $100,000, this 24kt gold crocodile handbag collection by Stalvey is a premiere in the industry involving the world's leading aeronautic technology laboratory, along with the premiere luxury tannery in France.
STALVEY is the first brand in history to embed gold nanoparticle technology into exotic skins, a process that took over two years to develop and is exclusive to the high-end brand that announced last week its debut at Christie's In Exclusive Handbag & Accessories Online Auction. This marks the collection's auction debut, and represents a unique collaboration for the auction house to work directly with a handbag brand.
According to designer Jason Stalvey of New York-based luxury house, pure 24kt gold is heated to extreme temperatures in excess of 1000 °C when the gold transforms from a solid to a liquid state, causing the particles to turn into a gas. "The atoms of gas are then stretched via a vacuum process creating a thin layer which is then embedded into the Porosus crocodile skin, particle by particle. When the gas cools, the particles revert back to a solid state, resulting in a uniform, lustrous, and supple skin rendered in a soft shade of gold," says the luxury handbag brand.
The collection is available at Barneys New York and Moda Operandi, the online luxury fashion retailer that allows customers to preorder looks directly from designers.
The process utilizes a high enough gold content to be certified as a 24kt gold article, a process typically reserved for classifying gold jewelry. The bags in the collection comprise the Top Handle styles in mini and small (20 cm & 25 cm top handle satchel with architectural envelope front), and the Shoulder Bag (25 cm and 30 cm envelope with chain strap). Each bag features custom handcrafted brass hardware plated in 24kt gold.
images: stalvey