Shard celebrates completion of exterior work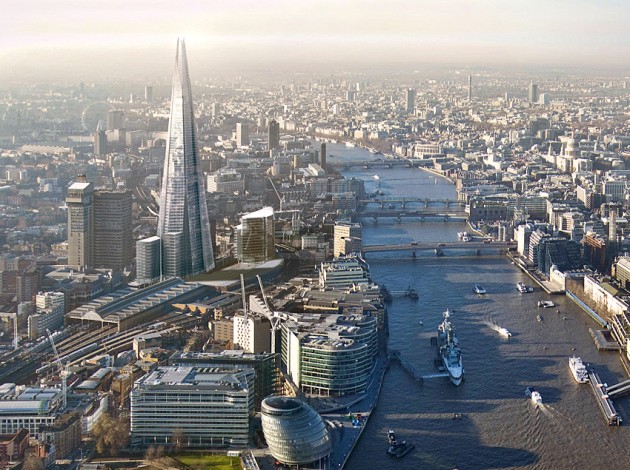 Europe's tallest building, the Shard, is being officially unveiled in central London. The 309.6-metre skyscraper is joint-owned by the state of Qatar and the Sellar Property Group and was funded by the Qatar National Bank.
The Shard is an iconic, landmark building on the London skyline, designed by Master Architect Renzo Piano. At a height of 1,016ft (310m), the tallest building in Western Europe, the Shard redefines London's skyline.
"The Shard is the newest London landmark and a beacon of the city of London's resilience and expansion, even during tough economic times.It is a symbol of Qatar's belief and commitment to London both today and in the future," said Abdullah Saoud al-Thani, the governor of Qatar Central Bank.
"We have a long heritage and continued commitment to invest and build in the UK for the long term and the Shard highlights this close relationship."
The tower will contain offices, exclusive residences, a luxury hotel, restaurants and a viewing gallery across 72 habitable floors. London's newest and most eagerly awaited attraction opens to the public on 1st February 2013.
According to the guardian, the Shard's tenure at the top of the European height chart is likely to be short-lived, as the 332-metre Mercury City Tower in Russia is set to be completed by the end of the year