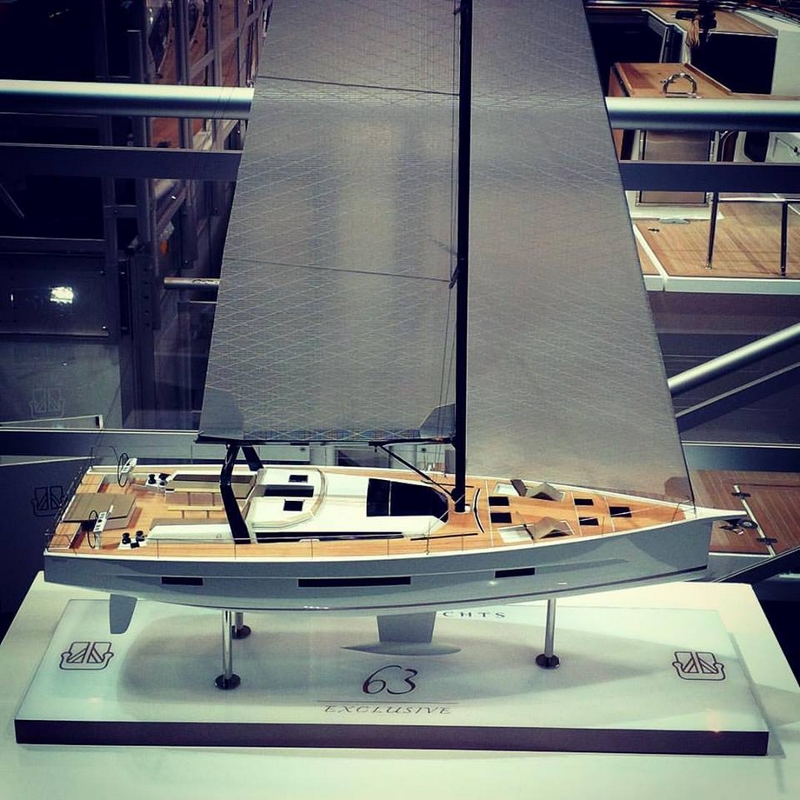 Michel Dufour, an engineer with a love of sailing, founded his shipyard in La Rochelle, France back in 1964. He owes his success to his keen intuition. He was convinced that new technologies and new materials would transform sailing. But sailing has always continued to be embodiment of the pioneering, adventurous spirit; the pinnacle of pleasure.
This vision continues to drive Dufour Yachts. Its innovative Dufour 63 Exclusive model pushes the envelope at this year's boot dusseldorf.
This boating season, the Dufour 63 Exclusive marks a new peak in this history of great yachts from Dufour. It is the entry of the French yard into the world of maxi yachts, with a high tech, full composite hull and structures where the sandwich bulkheads are completely laminated to the hull and the deck.
This construction technique creates a full monolithic structure that ensures an incomparably rigid boat with considerably lower weight loss in order to produce greater safety as well as a stunning performance.
As a further innovation in the Dufour 63 Exclusive, Dufour engineers have focused on the challenge to increase cruising speed when sailing under motor. Equipped with a powerful 230 hp Volvo Penta,the Dufour 63 Exclusive reaches a cruising speed of up to 11 knots.
As a true high quality, semi-custom yacht, the 63 Exclusive can be fully equipped according to the owner's requirements. Owners can choose between a furling mast or V-boom to make sailing as easy and comfortable as possible, or racing configuration which may even include a carbon mast and
performance sails.