Design innovations promoting the good for humanity highlight the 2016 Global Grad Show, part of the Dubai Design Week. Global Grad Show presents 145 transformative projects from 50 word-leading design schools across 30 countries – the largest meeting of graduate designers, creating the future.
On its second year, the Global Grad Show is opening in Dubai on October 24-29, 2016 attracting an unprecedented number of student innovators exhibiting their unique designs.
The design and high-tech show returns with 145 projects from 50 leading global universities, representing an almost three-fold increase in participation over last year and, for the first time, includes schools from the region. The growing interest in exhibiting one-of-a-kind designs aimed at improving and transforming lives is evident this year in response to the call for ideas with distinct ability to create real possibilities and lasting impact on the world.
Global Grad Show 2016 presents 2 concept cars by Royal College of Art graduates that not only look awesome but also provide innovative solutions to everyday problems. Don't miss a chance to see them from 24-29 October at Dubai Design District.
One of the highlights of the diverse designs is the focus on humanity. From a jacket that transforms into a sleeping bag, a system of inhabitable roofscapes designed for the Jerash refugee camp in Jordan to a set of geometric figures for intravenous pole designed to change how child patients relates to medical treatment, students provide creative and practical solutions to modern day issues.
Designed by Gabriella Geagea and Anne-Sophie Geay from the Royal College of Art, the wearable shelter is a direct response to the Syrian refugee crisis. The jacket with large storage pockets converts into a sleeping bag enough to shelter a parent and child or as a tent that can sleep four adults. American University of Sharjah's architecture graduate Dina Samara has designed shelters for extended families at Jerash refugee camp in Jordan with inhabitable roofscapes allowing for shared activities and communal spaces while providing privacy and service spaces.
"We are seeing the future now," says Brendan McGetrick, Global Grad Show Curator. "This year's designs could be the solution to some of the pressing problems that the world is facing. The Global Grad Show is providing the platform for graduate students to introduce their brilliant thought-provoking designs to a wider audience. We encourage leaders and decision-makers to take part and see the myriad of possibilities and new ways of thinking to transform lives."
Introducing new levels of technology and innovation that will shape the future is also a highlight in this year's Global Grad Show. From Japan, a virtual reality suit was created by designers Yukari Konishi, Nobuhisa Hanamitsu, Benjamin Outram and Kouta Minamizawa from Keio University. The Synesthesia Suit provides a full body sensation wherein a user experiences being immersed in the virtual world, enclosed by variety of texture and sound.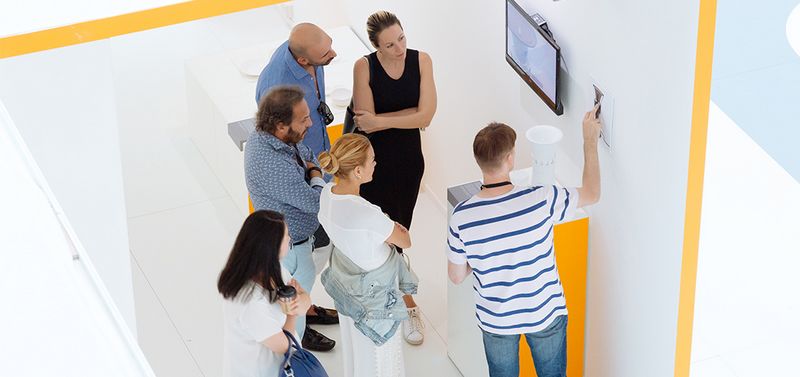 Global Grad Show is held at Dubai Design District (d3) and plays a key role in Dubai's transformation into an innovation-led economy. Mohammad Saeed Al Shehhi, COO of d3 commented: "Building on the success of last year's Global Grad Show, d3 is once again delighted to be welcoming such a wealth of rising international talent from wide-ranging regional schools, here in Dubai. As we witness the growth of the design industry and talent in this region, it is important to have a global outlook so that our regional design students and business partners can seek inspiration from each other. Initiatives such as the Global Grad Show directly underpin d3's objective of supporting education across the region, whilst inspiring a collaborative approach to creativity and fostering a genuine community spirit for the design sector."
Global Grad Show is part of the Dubai Design Week happening at Building 6 of Dubai Design District (d3) on 24- 29 October 2016. Alongside the exhibition, which is free to attend for the public, the designers of all the projects, along with representatives from each participating university, will meet for what will become the world's most diverse design education summit.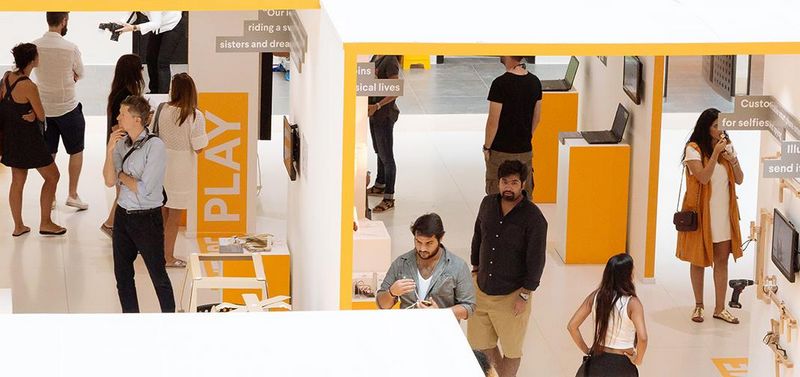 Examples of projects exhibited in the 2016 Global Grad Show:
 Oud/Kanun – A device designed to make complex traditional music more accessible, intuitive, and widely appreciated, designed by Nesma Khodier at VCUQatar in Qatar.
 Micro Wind Turbine – A miniature wind turbine that can charge mobile devices in harsh conditions with minimal light, designed Nils Ferber at ECAL in Switzerland.
 Bottlelight – A combination water purifier and camping light, designed by Christoph Kuppert and Helena Wendtat at University of Wuppertal in Germany.
 Algae Harvester – An algae-eating drone that cleans the water and powers itself with biofuel produced by the collected algae, designed by Fredrik Ausinsch at Umeå Institute of Design, in Sweden.
 TippyTalk – An app that allows a person with a verbal disability to communicate by translating pictures into text messages, designed by Robert Laffan at Limerick Institute of Technology in Ireland.
 Synchrony – A touch-based music therapy platform designed for Autistic children, designed by Kenneth Tay at ArtCenter College of Design in the USA.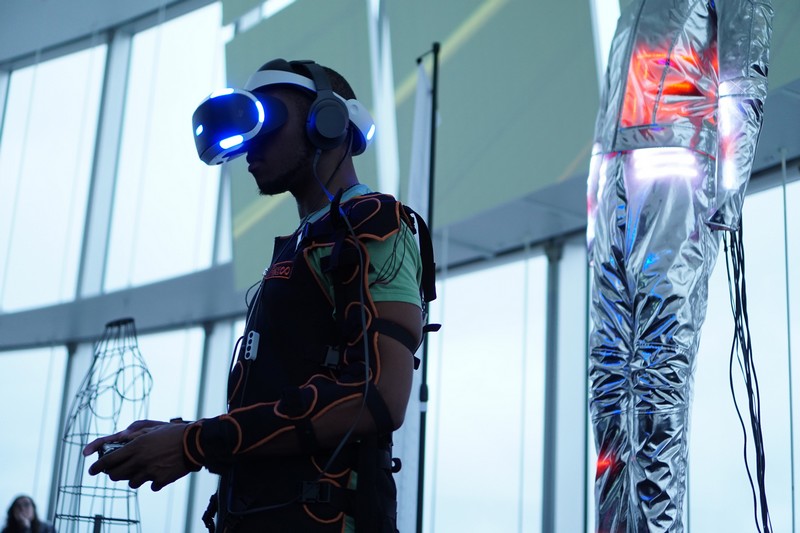  Favo – A motion-operated shower system designed for communities that lack running water by Núria Molina and Anastasia Melnikova at Pontifical Catholic University of Rio de Janeiro in Brazil.
 Ziggy – A personal hand-operated washing device, based on an accordion, designed by Mohololo Nkoana at Tshwane University of Technology in South Africa.
 Growframe – A system of collapsible hydroponic farms that can grow food in empty shipping containers returning to China, designed by Philippe Hohlfeld at Royal College of Art in the UK.
 Oneware – A sink extension that makes food preparation and dish washing easier for users with only one hand, designed by Loren Lim and Tian Hwee at National University of Singapore, in Singapore.
 Flat World – A set of maps designed to reveal that arbitrary nature of political borders, designed by Yosra Gamal at German University in Cairo in Egypt.
 Exacto – A social networking application that identifies and maps accessible spaces for people with physical handicaps, designed by Patricia Landeta at National Autonomous University of Mexico in Mexico.
 Hilla – A night light system helping the elderly and the visually impaired to move about their homes safely, designed by Tilda Jyräsalo, Lara Jasim, and Jaakko Raami at Aalto University, in Finland.
 Shelters for Extended Families – a system of inhabitable roofscapes designed for the Jerash refugee camp in Jordan as a means of providing communal spaces without compromising.