David Yurman Announced Opening of Charlotte Boutique.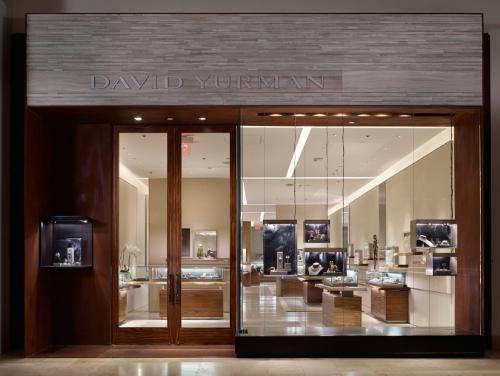 David Yurman, America's premier fine jewelry and timepiece designer, is pleased to announce the opening of its boutique at SouthPark Mall in Charlotte, North Carolina
Conceptualized by the renowned architectural firm of Gabellini Sheppard Associates, the flowing 2,009 square-foot store features classically modern architecture. Every element of the interior thoughtfully reflects the brand's luxurious yet relaxed aesthetic.
The boutique will carry David Yurman's classic collections, including gold and sterling silver designs for women, men, and children; timepieces; special one-of-a-kind designs; limited-edition fine jewelry; and engagement rings and wedding bands.
David Yurman's Charlotte boutique is located at SouthPark Mall, 4400 Sharon Drive.