David and Victoria Beckham to sell their Hertfordshire home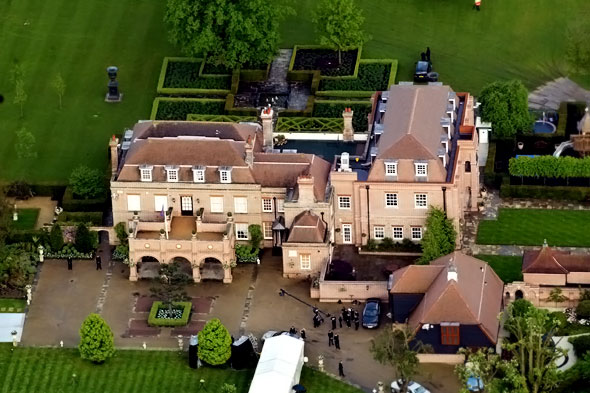 David Beckham and Victoria Beckham will be moving to London from their Georgian style house in Sawbridgeworth, Hertfordshire, called Rowneybury House. The £10 million mansion, nicknamed Beckingham Palace, has a recording studio, helipad, snooker room, gym, floodlit tennis courts, indoor and outdoor swimming pools, but will have to wait for the right buyer. Beckham family won't allow developers to buy it.
According to dailymail, a source close to the family said David, 37, and Victoria, 38, didn't want builders to cash in on their name, explaining: 'They know there aren't lots of individuals looking for houses of this size, and developers would jump at the chance to turn it into smaller flats, which would have added value because of the Beckham connection.
The source added: 'When they moved back from LA they thought they would use Rowneybury at weekends. But since they've been back they've been so busy in London they've barely been there.'
Beckhams have been dividing their time between the US, London and Paris, using the 22-acre Rowneybury House as their British base after David was signed to Real Madrid in 2003. The family have plans to buy a family home in Kensington or Mayfair.
The Beckhams bought the 1930s Georgian style house for £2.5 million in October 1999, soon after their wedding.