1975 Learjet 35 To Be Auctioned Off At Upcoming Barrett-Jackson Palm Beach auction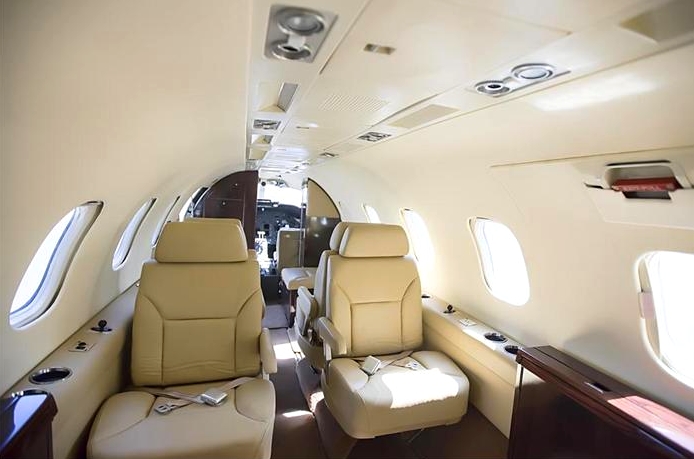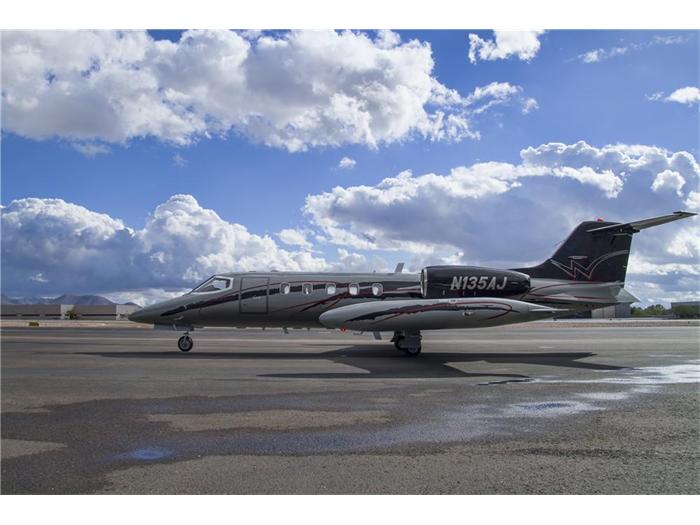 A 1975 Learjet 35, a one-of-a-kind classic aircraft, offered for auction is certainly a sight to see. The 11th annual Barrett-Jackson Palm Beach auction will offer the completely-restored Learjet fully refurbished with a $2.6 Million renovation, and equipped with the latest technology from the ground up. The aircraft will be presented by one of the nation's premier air-ambulance services, Angel MedFlight, which operates a small fleet of Learjets for globally transporting patients.
"The Learjet 35 is an excellent example of aviation craftsmanship and technology and we're honored to have it as part of our Palm Beach auction," said Craig Jackson, Barrett-Jackson's Chairman and CEO.
The 1975 Learjet 35 Fixed-Winged Jet is modernized as a usable aircraft for the most demanding travel assignments and is capable of operating all over the globe, while complying with any and all regulatory requirements abroad. The interior is complete with brand new leather seating and executive-class stylings, evoking a sense of luxury and prestige from the inside out.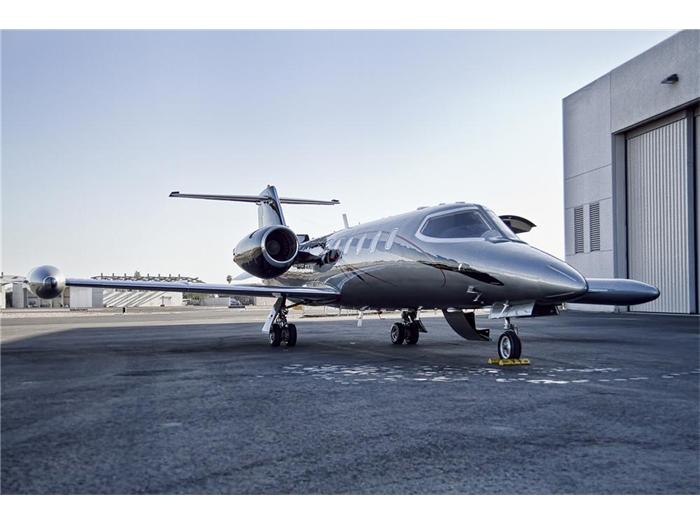 Although this jet has not been used to transport patients, this one-of-a-kind aircraft can be medically configured for air-ambulance duty and can be converted back and forth easily from air-ambulance to passenger plane in a matter of 30 minutes.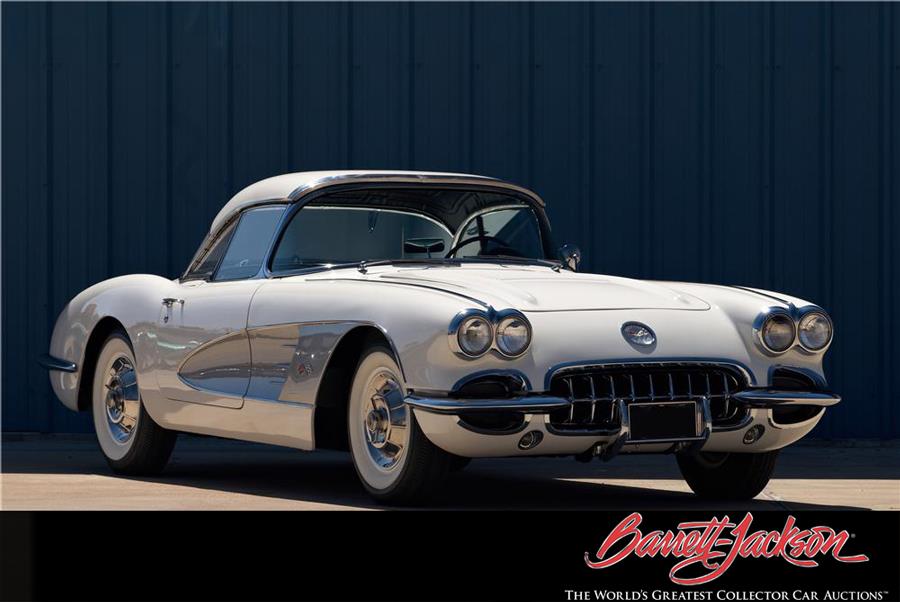 Barrett-Jackson Palm Beach auction, known as "The World's Greatest Collector Car Auctions", is scheduled to take place at the South Florida Fairgrounds, April 4-6, 2013. Approximately 400 classics, exotics, muscle cars, hot rods, resto- mods and contemporary collectibles are scheduled to cross the block.
"We felt that this plane has a story similar to a lot of the beautiful classic cars you see at Barrett-Jackson – it's taken lots of time, energy and passion to restore it, and now it's ready to be offered up for sale at one of the greatest auctions in the world. It just happens to be an airplane," said Brandon Kearns, director of operations for Aviation West Charters, Angel MedFlight's parent company.
"For eleven years we've gathered the very best in collectible automobiles and brought them to Palm Beach for our bidders and fans to enjoy," added Craig Jackson. "Between the Florida atmosphere, collector camaraderie and stunning vehicles, I have a feeling this year will be our best Palm Beach event yet."
"Palm Beach has a vibrant and passionate car culture, which is why I look forward to this auction every year," said Steve Davis, President of Barrett-Jackson. "You can feel the enthusiasm inside the tent, and with this year's collection of cars, I can't wait to see what happens on the auction block."