A sommelier at home?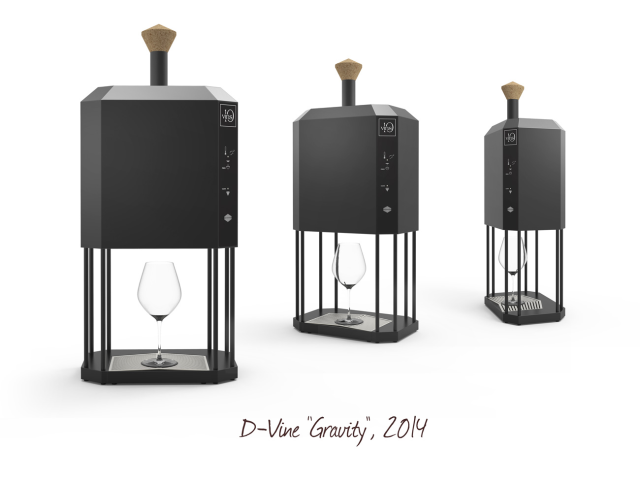 We too love wine in bottles, but why not exploring a new alternative… Meet D-Vine Gravity – a tasting expert, elegant with a strong personality. The wine chilling machine serving wine by the glass without opener or fridge is a new way of tasting wines developed by French company 10-Vins. D-Vine Gravity offers a glass of wine at home, at the perfect temperature and decantation. The wine lover's personal at-home sommelier will be able to enhance it and reach the perfect serving conditions in less than a minute. There are no wine bottles or corks involved.
The machine offers a selection of various French wines in flacons of 10cl, patented by WIT, designed to preserve the flavours and product quality for a duration of 3 years. 10cl is the size of a glass of wine, nothing more, nothing less. The selection is based on 10-Vins wine subscription service – an at-home delivery program offering tubes of premium wines ranging from €2 to €16.
Wine lovers insert the flacon of their choice in the smart machine. Via an RFID (Radio-frequency identification) tag D-Vine detects automatically the wine temperature and oxygynation level and gets ready. The glass of wine is in your hand in less than a minute. A water cleaning cycle allows to drink alternatively white, rose or red wine.
To be launched in France on November 15, the aerating and chilling machine retails for €499 ($560 USD).