A new luxury smartphone aims to offer the ultimate expression of bespoke technology.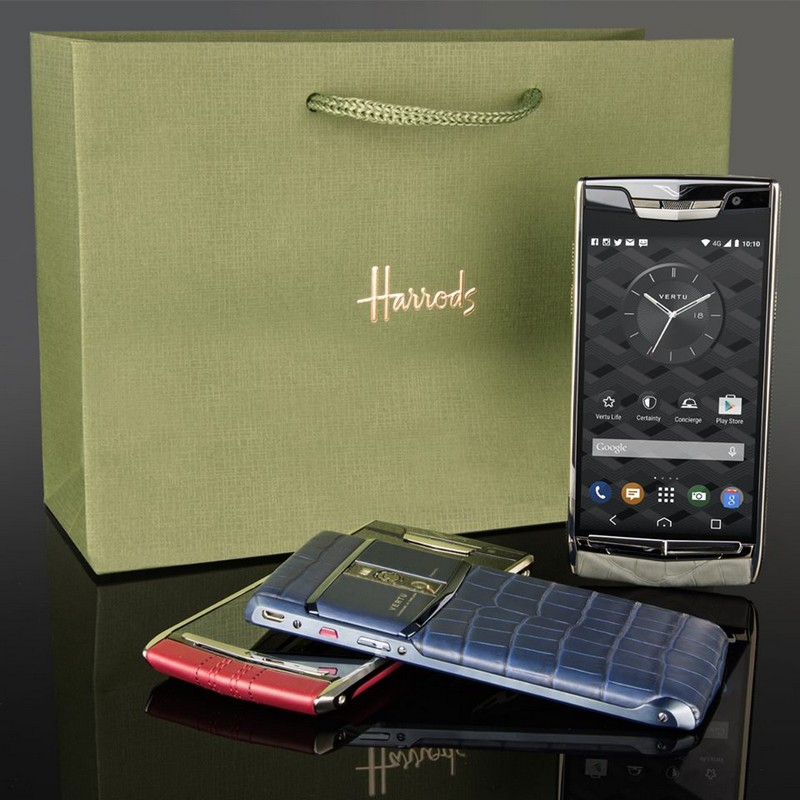 British ultra high-end mobile phone manufacturer, Vertu, launched the next generation of its pinnacle high- performance smartphone – New Signature Touch. Available from 16th October 2015, the new device incorporates Vertu's renowned full services offering; Dedicated Concierge, Vertu LIFE and Vertu CERTAINTY. Encased in handcrafted, fine leather and grade 5 titanium, it is Vertu's highest ever technical performance smartphone. Android 5.1 Lollipop promises improved speed and clarity and the above-mentioned portfolio of services.


On the back plate, the gull-wing doors open to house the nanoSIM and microSD cards. Inside there is space for personal engraving. The pillow has a confident form and is made from one large piece of ceramic for a cleaner aesthetic. The stereo sound bar has also evolved with a separate, floating polished V rail. The new smartphone was launched in a range of four colours, across eight product executions.
"New Signature Touch boasts Vertu's most vibrant display ever thanks to phosphor powder used to create the LEDs. The remarkable display delivers extraordinary colour saturation and its clarity is preserved and protected by a solid piece of scratchproof, 130 carat, 5th generation Sapphire Crystal. Its 5.2" Full-HD LCD display has 428 pixels per inch, which is over 100 ppi higher resolution than most other phones on the market phones, resulting in exceptional brightness," explained Vertu.
Alongside its powerful high-performance audio (Dolby Digital Plus virtual surround sound processing and front- facing stereo speakers, uplink and downlink noise cancelling) and imaging, New Signature Touch features wireless charging, NFC and the latest Google Android™ 5.1 Lollipop.
"New Signature Touch is our most powerful phone ever and stunning speed is delivered via the new flagship Qualcomm Chipset, Qualcomm Snapdragon 810 Octa-core processor," added Vertu in a statement.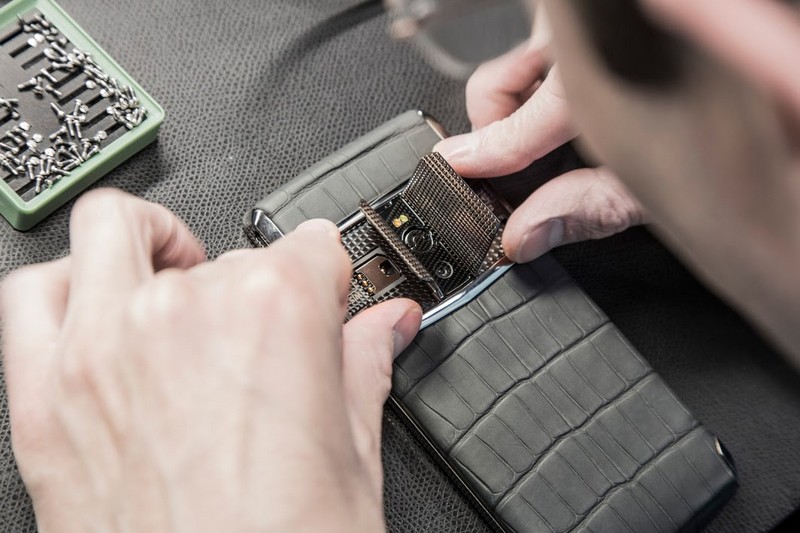 All Vertu luxury phones offer access to the full range of curated privileges and services. Vertu Concierge is available for all Signature Touch fans providing a single point of contact who can facilitate most requests, from arranging travel, accommodation and dining experiences to gift sourcing and access to money-can't-buy events. Vertu LIFE
offers customers a personalised selection of exclusive privileges and unrestricted access to elite events, available directly on device.
Vertu CERTAINTY includes encrypted communications, comprising voice calls, text and video, delivered in partnership with Silent Circle. In addition, the Vertu Lost Phone service enables you to lock, wipe, find and ring your Vertu at any time, providing absolute security should your phone ever be mislaid. Vertu Sync enables a smooth transition from iOS by connecting your Vertu to your iCloud contacts and calendar.