Cocktail Trends That Can Change the Way We Drink in 2018.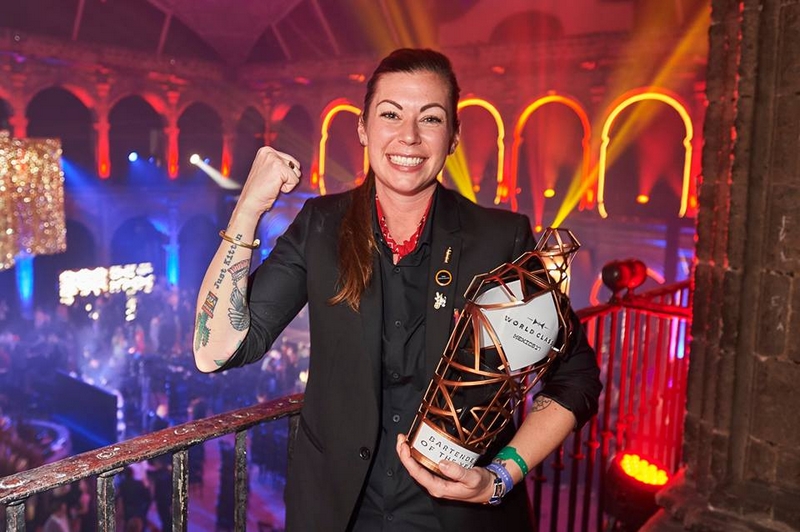 Last month, 55 of the bartending elite have been battling it out at WORLD CLASS BARTENDER OF THE YEAR FINALS – the world's biggest bartending competition – in Mexico City. Nearly 10,000 bartenders from 57 countries have taken part to win the crown of best bartender in the world.
In between judging the Finalists, leading lights from the food and drinks industry got together to uncover the main trends they expect to see next year.
Almost 9 out of 10 younger drinkers (88%) now enjoy cocktails on a night out. With Asia, the Middle East and Latin America now represented on the World's 50 Best Bar list, the people leading this revolution are from across the globe. They are bringing new ideas, techniques and cultural influences, leading to a dynamic fast-paced industry where new trends are emerging, inspiring people to drink better the world
over.
Diageo Global Cocktail ian Lauren Mote led a discussion including mixology legend Dre Masso; Australian MasterChef host & judge Matt Preston; Alex Kratena (formerly of Artesian – three time winner of World's Best Bar) and the WORLD CLASS BARTENDER OF THE YEAR 2014, Charles Joly.
The trend panel predicted a rise in sustainability, signature serves, the link between mixed drinks and fine cuisine, and the increase in crafting cocktails at home. Some spectacular cocktail serves were produced as examples at the event.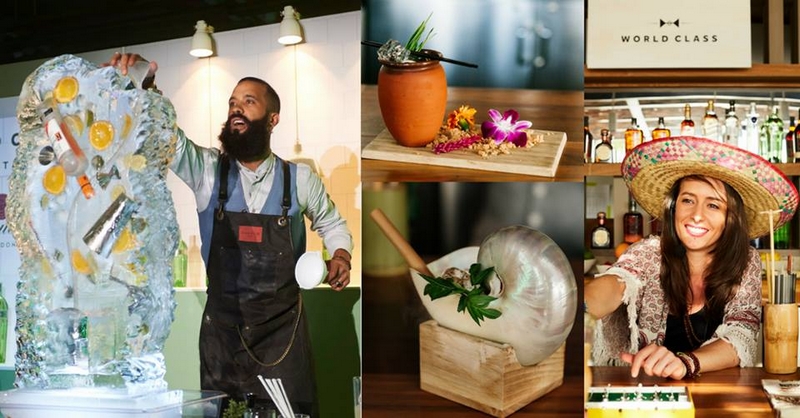 1) Signature Serves
One of the original cocktail innovators, Giuseppe Cipriani, created the Bellini in Venice in the 1930s, and today the home of the Bellini – Harry's Bar – is a must-visit. So with people now spending 5% more on luxury experiences than luxury goods, bar owners and mixologists who tap into this desire can thrive in 2018.
Alex Kratena said: "I expect to see more switched-on bar operators and bartenders creating unique drink experiences that go beyond 'what's expected' and push signature serves to become the answer to what tasting menus are in the restaurant world.'
Juniper Cream Soda is an example of Signature Serve cocktail. It contains: Tanqueray No. TEN Gin, Campari and Manzanilla Sherry, Clarified Watermelon Juice, Mexican Vanilla Bean, locally-made Kombucha, Bittered Sling Plum & Rootbeer Bitters (entire mix should be carbonated, bottled and capped)

2)  Culinary Cocktails
This trend can be seen in some of the world's top bars with occasionally eyebrow-raising results, whether it's a foie gras and salted caramel infused Manhattan; or even a 'Margherita' pizza cocktail.
Matt Preston said: "With the rise of celebrity chefs and the increased interest in cuisine, the most enlightened mixologists will explore and experiment with flavours, textures, ingredients and techniques borrowed from their peers in the world of fine dining.
"From shock cuisine and hard core fermentation to extreme locality and the growth of restless "palate syndrome" there is so much the culinary and bartending worlds can learn from each other."
Kernel Horchata is an example of Culinary Cocktail. It is made using Ron Zacapa 23 YO Rum, Calvados and Oloroso Sherry, Starchy Rice and Almond Milks, Cacao, Mexican Spices, Bittered Sling Moondog Latin American Bitters.
3) Sustainable Serves
In a recent consumer poll, nearly one in two customers expressed a willingness to pay a 10% premium for socially responsible and environmentally friendly goods. So as well as helping the environment, going down this route could also make sound business sense for bar owners.
Dre Masso commented: "Sustainable and re-useable methods and ingredients are becoming increasingly important. The mixologists who embrace this new reality are the ones who will flourish."
Café Cantata is an example of Sustainable Serves. The Café Cantata cocktail was made with Ketel One Vodka, Banana, Vermouth, Cold Brew Mexican Espresso, Tea Leaves & Flowers, Bittered Sling Arabica Coffee Bitters.

4) Cocktails at Home
Research indicates that 73% of younger drinkers enjoy cocktails at home on special occasions. They are switching-up the ingredients they keep in their kitchen cupboards for more adventurous cocktail-making.
Charles Joly said: "Rather than just cracking open a bottle of wine when guests arrive, it's the logical next step for cocktail lovers to be able to craft beautiful cocktails at home when entertaining friends."
Pantry Punch is an example of Cocktail made at Home. The recipe includes: Johnnie Walker Black Label, Red Vermouth, Mango & Black Pepper Shrub, Cold Brewed Ceylon Black Tea, Bittered Sling Kensington Aromatic Bitters.