Kaitlyn Stewart has been crowned the world's best bartender at the climax of the global cocktail competition WORLD CLASS Bartender of the Year 2017 in Mexico City. The judges have seen everything, from six foot high flames to ingredients brought together in ways they never seen before.
The WORLD CLASS Bartender of the Year competition is the biggest in the world with over 10,000 bartenders from 57 countries having entered it. After winning their regional competitions, 55 gathered together in Mexico City on Sunday 20th August to compete. On Wednesday evening, after going to head- to-head with their competitors in the Lucha Libre ring, an elite four made it through to the final round, designed to test them on their knowledge, creativity and mastery of the classics and signature serves.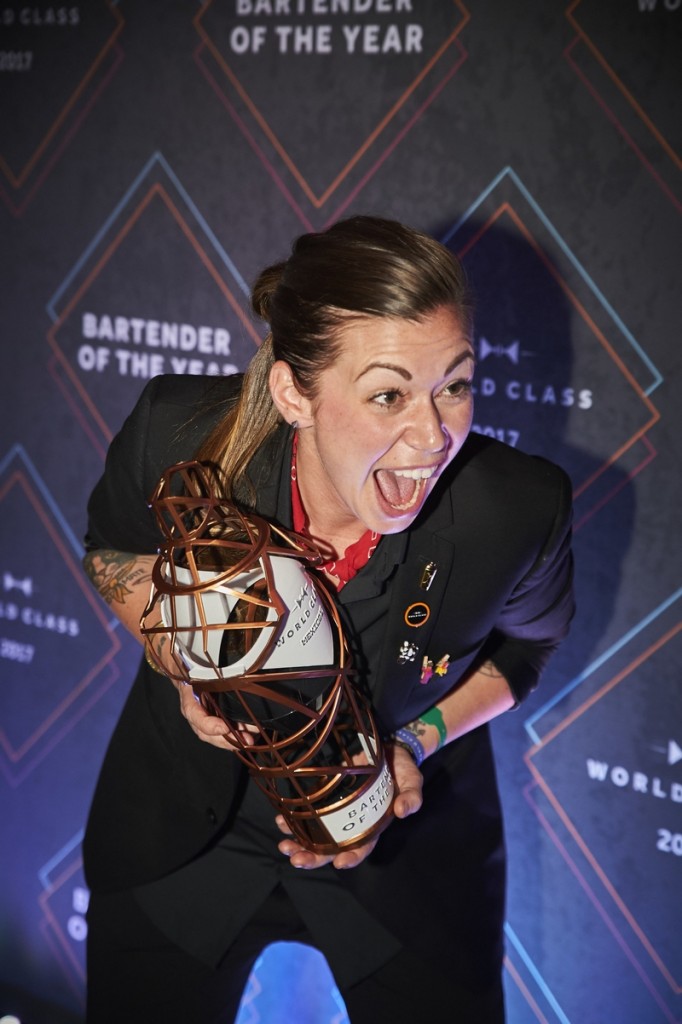 Kaitlyn Stewart was named World's #1 Bartender at the World Class Bartender of the Year Competition. Over the past week, Kaitlyn has seen off challenges which tested every single skill that makes a bartender truly great. She battled it out in the Lucha Libre ring, going head-to-head with her opponents to create her best classic cocktail. She survived the fire of the Heat of the Moment challenge as she showed how to break
boundaries in cocktail making by incorporating the best of culinary techniques. And as global environmental awareness rises, she took on the Mex ECO challenge to show how bartenders can look for new ways to create the ultimate green cocktail.
"Guests at the WORLD CLASS competition witnessed the pinnacle of bartending creations, the setting of new trends, and the parameters of cocktail making pushed further than ever before. Whilst all the WORLD CLASS Finalists were outstanding, Kaitlyn truly stood out as the best of the best, able to master the Diageo Reserve luxury portfolio to create ground-breaking results," said the organizers of The WORLD CLASS Bartender of the Year competition.
Kaitlyn is set for a year of adventure – she will have the chance to travel the world as a Diageo Reserve Brand Ambassador, making bespoke drinks in far-flung locations and judging competitions. She will also join a roll call of the industry's finest, becoming the ninth member of the WORLD CLASS Hall of Fame.