What's hemp got to do with it? Scientific innovator expands portfolio with breakthrough phytocannabinoid formulas.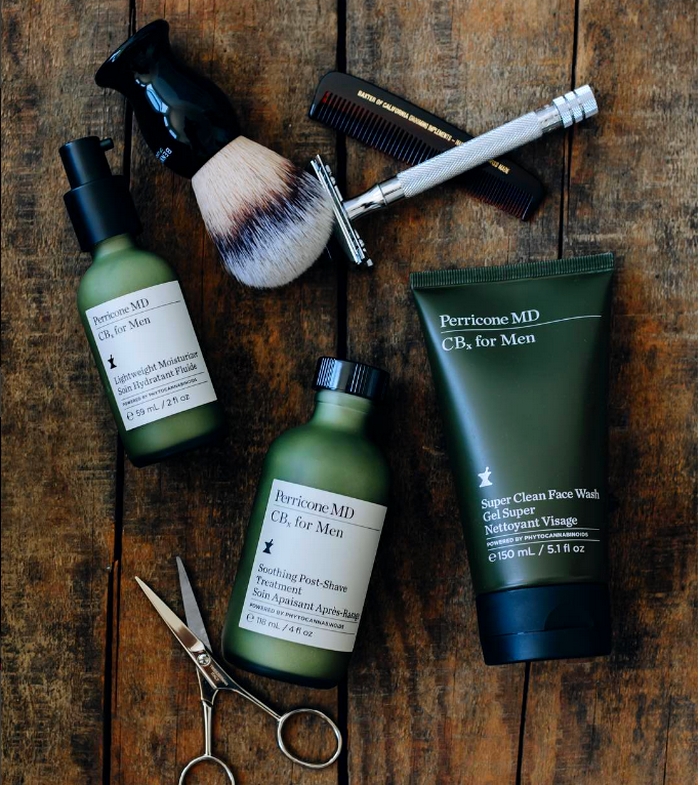 While all Perricone MD products can be used by men and women, the male-founded skincare brand felt it was finally time to develop a collection that truly addressed men's key skincare concerns. As a collection developed by men for men, CBx for Men features an easy-to-use, tightly edited product range designed to address excess oil production, sensitivity and irritation related to shaving, as well as core skincare concerns like dehydration, fine lines and uneven skin tone.
Perricone MD innovates yet again with a unique product trio powered by phytocannabinoids – powerful antioxidants naturally-derived from the hemp plant. The CBx for Men collection includes a Super Clean Face Wash, Soothing Post-Shave Treatment and Lightweight Moisturizer. Appealing to all the senses, CBx for Men features a woodsy green fragrance with a subtle top note of fresh hemp.
"After carefully vetting a variety of active ingredients, we chose to use phytocannabinoids, non-psychoactive cannabinoids derived from the cannabis sativa plant, as the key ingredient in the CBx for Men collection," said Chief Innovative Officer Chris Caires. "Phytocannabinoids are known to help stressed, oil-prone skin feel soothed, healthy and refreshed, making them an ideal ingredient for men's skincare.
Aside from skincare, phytocannabinoids have been used to address a variety conditions such as chronic pain and sleeplessness as well as skin conditions such as acne."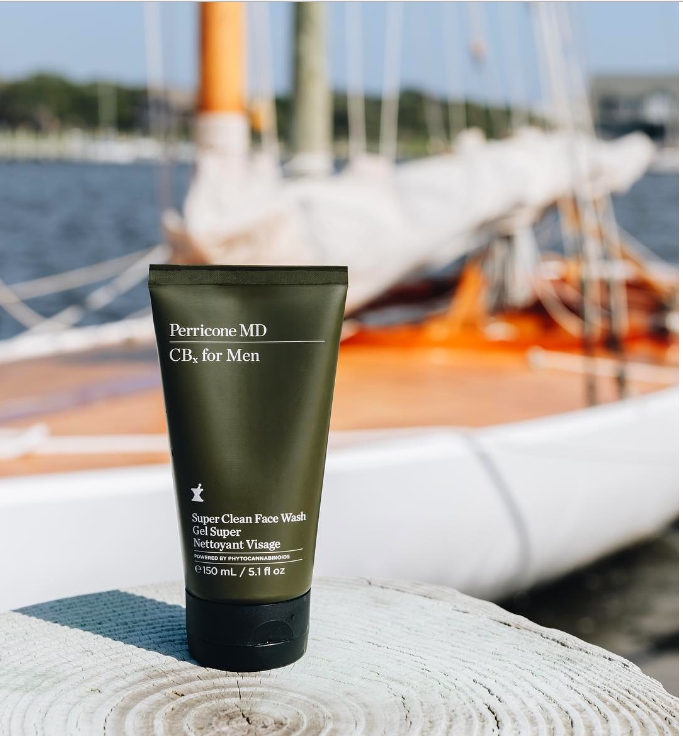 Perricone MD's phytocannabinoids are extracted from the mature stalk of the fiber-type hemp plant and have no recreational use.
"To make a powerful statement in the saturated men's grooming market, our team worked tirelessly to devise unique, effective formulas that provide the scientific results Perricone MD is known for, utilizing a game-changing technology that pushes the limits," said Senior Vice President of Global Marketing Rob Koerner. "The antioxidant properties of these phytocannabinoid-rich formulas deliver true soothing results to stressed skin. The Perricone MD brand is synonymous with harnessing the power of nature to unlock the anti-inflammatory potential of new and unexpected ingredients, and CBx for Men is no exception."
Perricone MD CBx for Men product trio retails for $35-$55 each. The Perricone MD brand has had a long-standing cult following among male consumers and press alike. Over the years, a variety of the brand's hero products have continually received rave reviews in trusted male titles including Esquire, MAXIM, GQ and Men's Health.