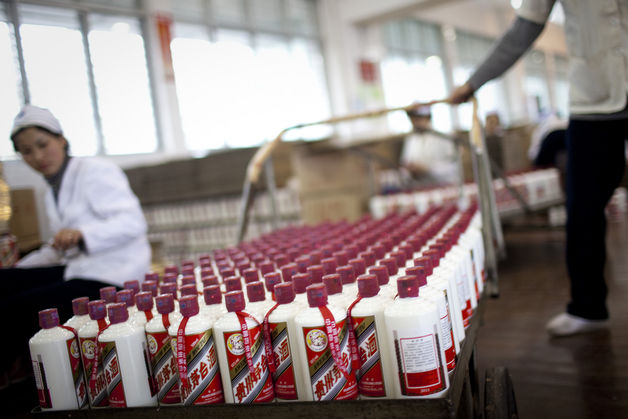 Chinese government pledged to ban the use of public funds to buy cigarettes and "high- end" alcohol.
"Corruption is the biggest danger facing the ruling party," Chinese Premier Wen Jiabao said, according to an official statement. "If not dealt with properly, the problem may change the nature of, or terminate, the political regime."
Wen Jiabao, at a State Council meeting, said that state-owned enterprises and agencies must "strictly control" funds used to renovate "luxury" office buildings or buy artwork, according to a statement on the government's website quoted by bloomberg.
Consumption by Chinesee government officials using public funds has helped push up the prices of products such as Moutai 106-proof liquor. Moutai, the sorghum-based liquor that Chinese Premier Zhou Enlai used to toast visiting U.S. President Richard Nixon in 1972, sometimes sells for twice the maximum retail price set by the company. A bottle of Flying Moutai costs ~ $314.