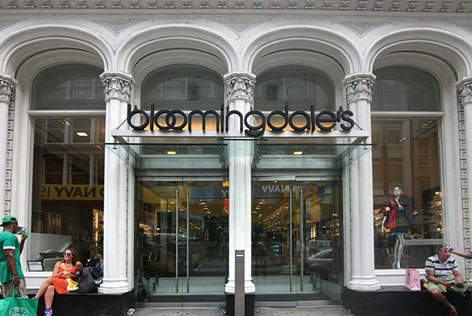 Chanel opened its second "Espace Parfum" in the United States and the 32nd one in the world. With an emphasis on private consultations Chanel's Olfactive Bar at Bloomingdale's 59th Street department store was designed by the house Deputy Perfumer and former aspiring architect Christopher Sheldrake.
"Since the creation of CHANEL N°5, our preeminence in the world of fragrance can be attributed to our rich heritage of 'in-house' master perfumery, and the quality of our laboratories and exclusive sources for raw materials; as an experience. Espace Parfum reveals a wealth of information about fragrance, about how to wear scent, and about one's own nature. It is the very quintessence of luxury and is yet another example of how CHANEL continues to be the global leader in fragrance," said Christine Dagousset, executive vice president, CHANEL Fragrance and Beauté.
Espace Parfum will host all 51 perfumes from the Chanel house.