Cartier unveils ID Two high efficiency watch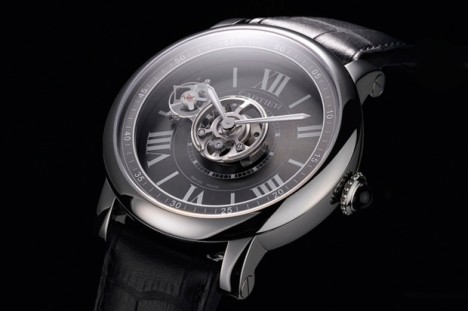 Since the dawn of time, progress draws its essence in a better use of available resources. Efficiency optimization is the foundation of major industrial and technological progress.
Cartier is pushing back the boundaries of watchmaking with a new ID Two concept watch, the first high-efficiency vacuum watch, offering 32 days of power reserve. The revolutionary movement consumes 50% less energy and store 30% more energy than a comparable mechanical movement. Cartier's watch is first free- adjustement and free-lubrication high efficiency watch, offering more than a month of power reserve in a standard-sized watch case.
As transparent as crystal, the ceramyst case (42mm) reveals Cartier ID Two, a "watch that beats with the rythm of tomorrow," according to Cartier statement.