---
This article titled "Cannes 2015: 30 films we'd like to see" was written by Benjamin Lee, Henry Barnes, Andrew Pulver, Catherine Shoard, for theguardian.com on Monday 30th March 2015 11.43 UTC
Last week, the exciting news came through that Mad Max: Fury Road is to premiere at this year's Cannes. Excitement tempered only by the caveats that a) it'd screen out of competition and b) the day before its worldwide release.
So what other titles should we expect at the festival which last year debuted the likes of Leviathan, Maps to the Stars, Two Days, One Night, Mommy, Lost River, Jimmy's Hall, Mr Turner and – out of the official festival, in a tent, on the beach – Welcome to New York.
Well: no Hail Caesar!, presumably, as the Coens are on joint jury president duty this year. We're also assuming Suffragette (Meryl Streep is Emmeline Pankhurst) will be saved for Venice or Toronto, given its new October release date.
We had hoped Cannes-fave Andrea Arnold's first flick shot in America might be ready, but that now looks doubtful, likewise the new Cristi Puiu, which is still shooting, and the new Jia Zhangke. We were going to include the new Arnaud Desplechin, which is a probable programme inclusion, but then we remembered Jimmy P and decided not to.
Here are 30 titles we're actively hoping will be announced over the next month or so, before Cannes kicks off on 13 May.
Carol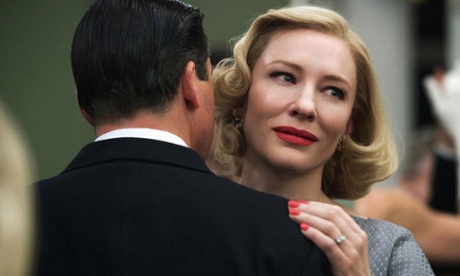 Eight years since the release of unconventional Bob Dylan biopic I'm Not There, Todd Haynes has reunited with Cate Blanchett for his followup, a 50s-set Patricia Highsmith adaptation that should sit comfortably alongside his 2002 drama Far From Heaven. It's about the love affair between a married woman and a department store clerk, played by Rooney Mara, and given that filming wrapped last April, there's a very good shot of it sneaking in.
The Childhood of a Leader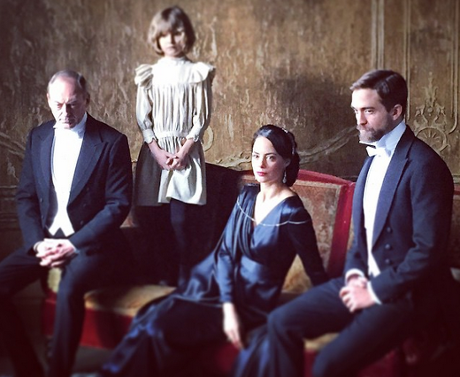 Brady Corbet's made a career of being That Guy Who Was Great in That Thing. You half-recognised him in Thirteen, Melancholia or Martha Marcy May Marlene, now – finally – it might be his time to shine. His directorial debut, The Childhood of a Leader, will push many of the selectors' buttons: it's arty (based on a Jean-Paul Sartre short story), starry (Robert Pattinson, Bérénice Bejo) and sufficiently Francophile (set in Paris during the first world war, shot in both English and French). Director's Fortnight at least.
Dheepan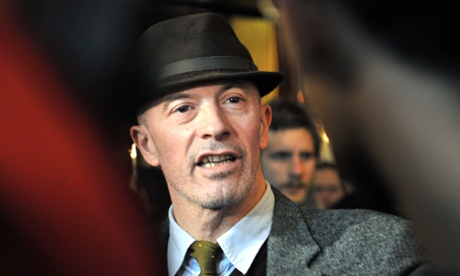 As close as we'll get to a red carpet shoo-in, Jacques Audiard's latest will likely follow in the footsteps of his previous films A Prophet and Rust and Bone, which both premiered at the fest. His new film is a drama about the immigrant experience in France with a Sri Lankan Tamil warrior getting a job as a caretaker in Paris.
The Early Years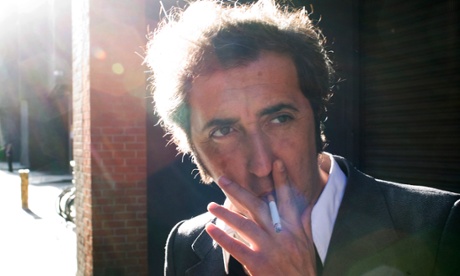 Paolo Sorrentino's films have been a fixture at Cannes since his second feature, The Consequences of Love; no doubt a slot has been reserved for this next one should Sorrentino deem it desirable. News that The Early Years – which stars Michael Caine as an orchestral conductor summoned from Switzerland to play for the Queen of England – is in English doesn't, to be honest, bode well; Sorrentino's last English-language film, This Must Be the Place, drew lukewarm notices and baffled reactions for Sean Penn's goth-rocker turn. Still, we can forgive him a lot after (the Oscar-winning) The Great Beauty.
Elle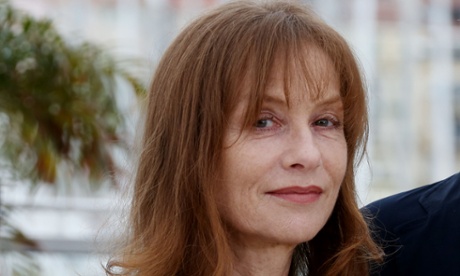 It's been an awfully long time since Paul Verhoeven has made one of his trademark trashy thrillers but the Showgirls director is ticking all of the lurid boxes with his latest, which pairs him with unlikely collaborator Isabelle Huppert. Haneke's oft-used favourite stars as a woman stalked by an unknown assailant who turns the tables and starts to stalk him back. Fans of Hitchcockian psychosexual schlock should keep an eye out for this one and given that it's Verhoeven's first film in French, a festival spot could be a possibility.
Flashmob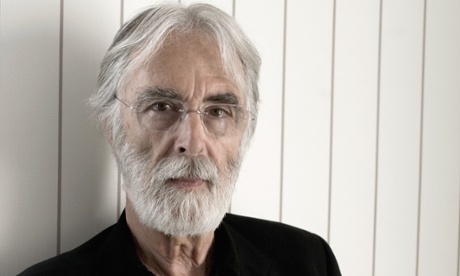 Mystery surrounds Michael Haneke's latest, which follows a disparate group of characters brought together by the internet, with the director proving to be tight-lipped over whether filming has even begun. But, if his ode to the web is in the can, the two-time Palme d'Or winner is likely to unveil it at Cannes, given his affinity with the festival.
High Rise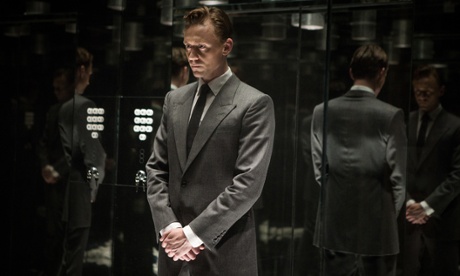 Ben Wheatley takes on JG Ballard. The story couldn't be much more Cannes: a luxury tower block's residents declare war on each other after shutting the door on the outside world. Tom Hiddleston will be scaling the social hierarchy as Robert Laing, a doctor enticed into the Randian nightmare, while Jeremy Irons plays the architect of the allegorical stack. The star power of High Rise warrants a flashy premiere, in an invite-only screening, locked away from the masses. Stay near an exit.
Inside Out
After a year off from releasing a film, for the first time since 2005, Pixar should be making a triumphant return with this fascinatingly strange animation about the emotions in a girl's head interacting with each other. A comically adept voice cast, including Amy Poehler, Bill Hader and Mindy Kaling, suggests greatness and after the ecstatic reaction to opener Up back in 2009, Cannes seems like the perfect place to launch.
Irrational Man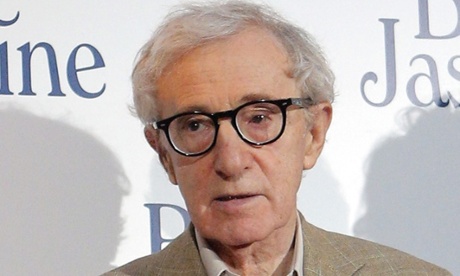 Named for William Barrett's 1958 primer for existential philosophy, the new one from Woody Allen has a potentially less-co-operative-than-usual lead in Joaquin Phoenix – though since Phoenix plays an academic who has an affair with a student (Emma Stone, back again after Magic in the Moonlight), this may not be so much of a departure after all. Hard to tell which way this will go, as Allen has blown hot and cold in equal measure recently but – like everyone else – we're always hoping.
Jane Got a Gun
Gavin O'Connor's film, about a homesteader (Natalie Portman) protecting her brood against a bullying gang, has had plenty of stones in the shoe. Original director Lynne Ramsay skipped town after a disagreement with the producers. Star Jude Law went with her. Bradley Cooper replaced Law, then Ewan McGregor replaced Cooper when he too bailed. Still, western-a-likes (The Homesman, Blue Ruin) play well on the French riviera. Perhaps, despite the showdown, Jane still has firepower?
The Last Face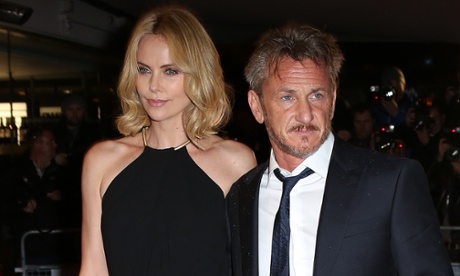 Mixing his professional and romantic lives hasn't always led to great things in the past for Sean Penn with Madonna-starrer Shanghai Surprise proving a notorious flop in 1986. But he's hoping his latest film as director, an African drama which stars his girlfriend and rumoured fiancée Charlize Theron, will prove more successful. Penn's relationship with the festival, which included a stint as president of the jury in 2008, means a Cannes debut is likely.
The Little Prince
An eclectic voice cast (Marion Cotillard! Jeff Bridges! James Franco! Rachel McAdams! Benicio del Toro! Bud Cort!) and a curious mix of computer and stop motion animation suggest this could be a classy alternative to other kids' movies this summer. The release of a French language trailer and a confirmed release date in France make this a likely inclusion.
The Lobster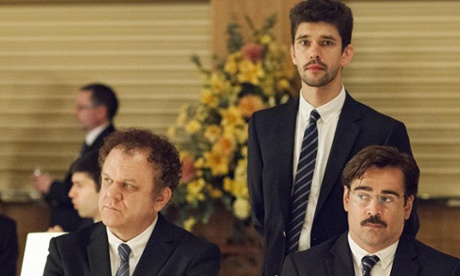 As winner of the Un Certain Regard section in 2009 for Dogtooth, Greek director Yorgos Lanthimos probably has a Cannes place on hold forever. The new one looks like it will be ready in time; a characteristically wacky idea about a future society where non-mating humans are kicked out into the forest where they turn into animals. It's in English (and has funding from the BFI), and has a classy cast, including Lea Seydoux, Olivia Colman, Ben Whishaw, Colin Farrell and Rachel Weisz.
Louder than Bombs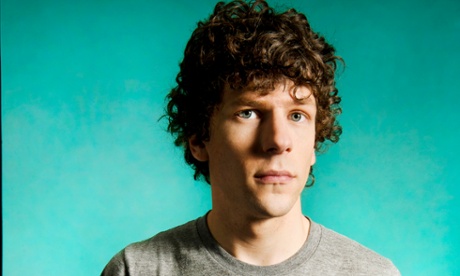 The festival has seen a number of failed attempts from acclaimed international directors to present their first English language films from Wong Kar-Wai's My Blueberry Nights to Paolo Sorrentino's This Must Be the Place and Oslo, August 31st director Joachim Trier is hoping his Jesse Eisenberg/Isabelle Huppert drama will be an exception to the rule.
Love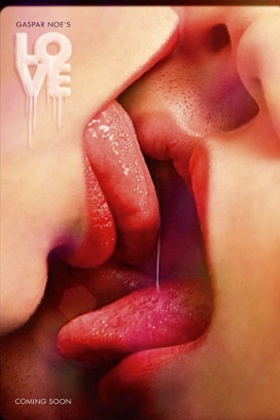 Cannes loves mucky-minded Gaspar Noé. All of his films have premiered at the festival, while the Argentine director has been twice nominated for the Palme d'Or (for Irreversible and Enter the Void). His new film, Love, has been coquettishly described as "a sexual melodrama about a boy and a girl and another girl", but the poster suggests unbridled raunch. Actually the film's likely to be somewhere in between. Noé's too smart to make his films too shallow.
Love in Khon Kaen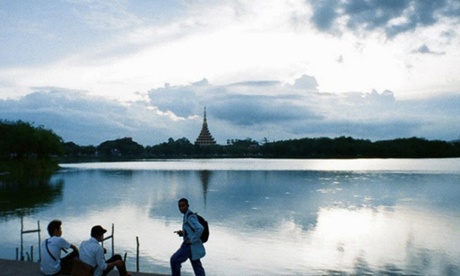 Apichatpong Weerasethakul won the Palme d'Or in 2010 for his mystifying ghost story Uncle Boonmee Who Can Recall His Past Lives. French critics hated it, but it would be unbelievably churlish for Cannes to not offer him a spot, if he's game. The Thai director's newie, Love in Kohn Kaen, tells the story of a lonely housewife looking after a soldier suffering from sleeping sickness. The blurb promises "hallucinations, dreams, phantoms and car chases", though we may have hallucinated that last one.
Macbeth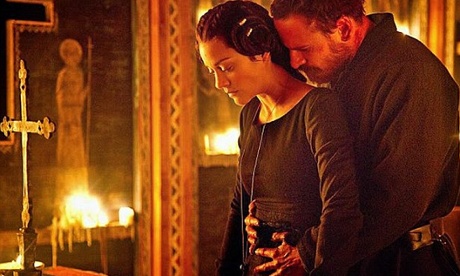 There's a lot of interest in this, the followup to Australian director Justin Kurzel's gruesome Snowtown. Traditionally, Macbeth affords a good opportunity for serious blood and guts, which Kurzel has shown to be his forte, while Michael Fassbender and Marion Cotillard – as Lord and Lady M – are both capable of powerhouse performances. The film seems to have an autumn release slot, but Snowtown's success off the back of a Cannes Critics' Week opening suggests this one is riviera-bound.
Midnight Special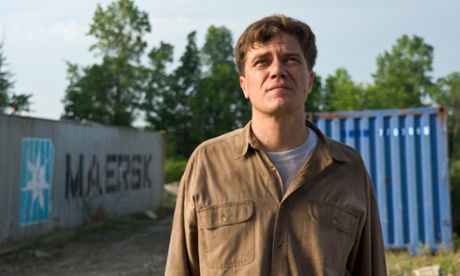 "A big PG summer blockbuster family film", according to Jeff Nichols, who's well on his way to becoming a Cannes fixture. He was nominated for the Palme d'Or with Mud and won the Critics Week grand prize for Take Shelter. Midnight Special features Michael Shannon on the run from Adam Driver after his son develops supernatural powers. We reckon this'll almost certainly pop up, likely in competition. The alternative would be to wait it out for Sundance next January. By then, that special will be cold.
Mia Madre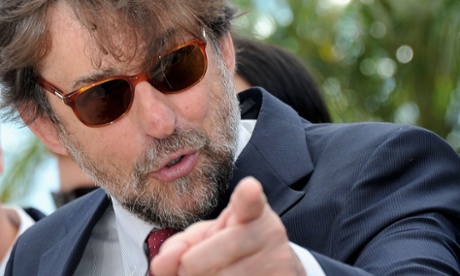 This looks like a dead cert. Former Palme d'Or winner Nanni Moretti directs and acts in a film about a film director juggling a tricky big name American actor on set, and a rough home life with a sick mother. Moretti, though, doesn't play the director: that's Margherita Buy, who has acted for Moretti before, in We Have a Pope and The Caiman. John Turturro is getting back to his roots as the imported star.
Ricki and the Flash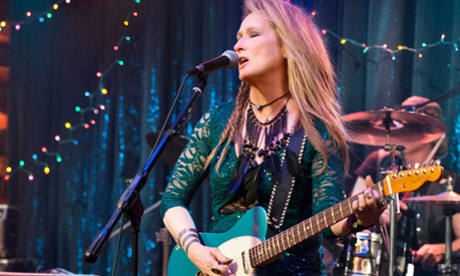 Meryl Streep continues to prove the (only) exception to the rule that women over 50 don't get offered interesting roles with a lead as a woman who abandons her family to become a rock star only to return years later to make amends. A script from Oscar winner Diablo Cody suggests a darkly funny streak and matched with direction from fellow Oscar winner Jonathan Demme, who scored with similar material in 2008's Rachel Getting Married, it could make this one an early awards contender.
The Sea of Trees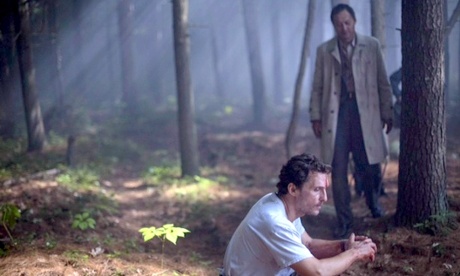 It's been a patchy few years for Gus Van Sant with fracking drama Promised Land and schmaltzy romance Restless both crashing, but his latest sounds like a promising curio, if nothing else. The plot has Matthew McConaughey as a suicidal man on a journey to salvation with help from Ken Watanabe, suggesting that it'll be a return to Van Sant's more daring work.
Sunset Song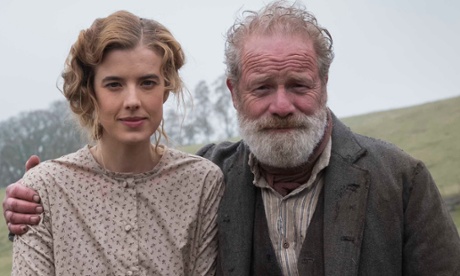 It seems like Terence Davies' adaptation of Lewis Grassic Gibbons's classic novel has been on the big-hopes list for at least a decade, but it now looks as if it will see the light of day in the not too distant future. With Davies taking bit of a risk casting model Agyness Deyn as farmer's daughter Chris Guthrie, bruised and battered by hardscrabble life in northeast Scotland in the early 20th century, this may or may not turn out to be a triumph; but Davies is a festival favourite, with his first three features all selected for Cannes. If ready, this should be there.
A Tale of Love and Darkness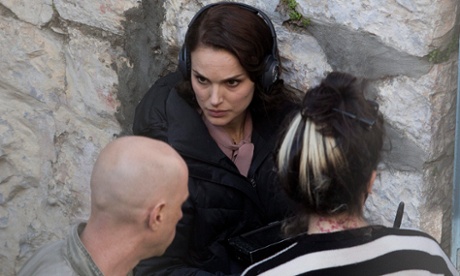 The directorial debut of Natalie Portman, based on Israeli author Amos Oz's book of the same name, an autobiographical account of growing up in Jerusalem during the early years of Israel. Portman, who was born in the city before moving to the US age three, also takes a role, playing Oz's mother. Should take a spot based on Portman's prestige alone.
The Tale of Tales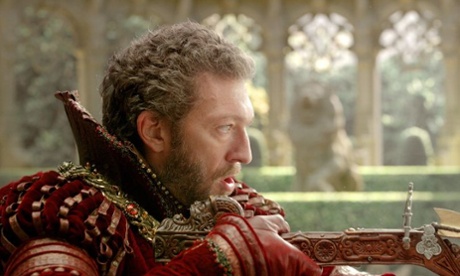 Italian director Matteo Garrone won the second-prize Cannes grand prix for his last feature, Reality (as well as for the one before, Gomorrah) so, like his compatriot Paolo Sorrentino, you'd presume the festival will find room for the new one, whatever it's like. Garrone describes The Tale of Tales as "a fantasy film with horror elements"; it's an adaptation of Giambattista Basile's 17th century collection of fairy tales that, like Sorrentino's latest, is being shot in English. Salma Hayek, John C Reilly and Toby Jones lead the cast; we're betting it'll be on the Croisette.
Sicario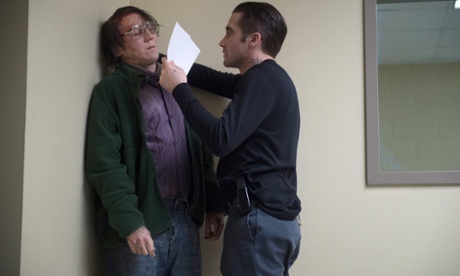 Denis Villeneuve's intriguingly murky CV, including thrillers Incendies, Prisoners and Enemy, looks to get even darker with his latest, a gritty crime drama starring Emily Blunt as a cop hunting a drug lord. Villenueve is no stranger to the Croisette, having premiered three of his films there, and although we're yet to even see a still from this one, it's a strong possibility for the fest.
Southpaw
An outside bet. Antoine Fuqua's boxing drama stars Jake Gyllenhaal as (cliche counter at the ready) a washed-up fighter lining up one last bout in order to reconnect with his family and regain his self-respect. Bold, emotionally strident and morally clear-cut, this would be a dead cert for Toronto if the US release date didn't precede that festival by a month. Cannes is its only chance for a high profile festival premiere. Stranger things have happened.
Tomorrowland
Disney has been keeping its cards close to its chest for this one, especially considering how close we are to the May release, but it's likely that Brad Bird's sci-fi adventure will be launched during the fest. We know that it stars George Clooney, it has some sort of connection to Disneyland (previews of footage are happening at various parks) and, given Bird's knack for majestic action (from The Incredibles to Mission: Impossible – Ghost Protocol) it should be one of the summer's most satisfying blockbusters.
Trespass Against Us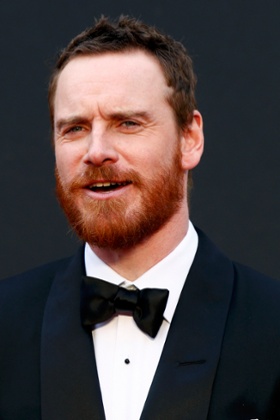 Variety are suggesting this thriller from British director Adam Smith won't be ready in time, but if so, it'd be a shame. The advance word has been impressive for this gangster pic starring Michael Fassbender; he plays a man who is looking for a way out of his criminal family ways. Smith, who cut his teeth doing music videos for the Streets and the Chemical Brothers, has got the latter to write the score. But here's hoping it makes the cut.
Triple Nine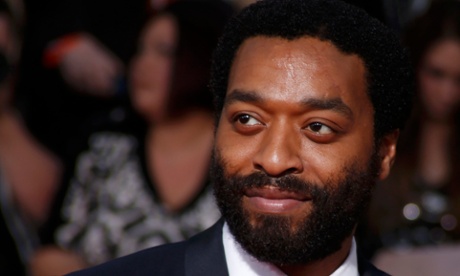 A toothsome cast, including Anthony Mackie, Kate Winslet, Chiwetel Ejiofor and Casey Affleck back up this cops-and-robbers thriller directed by John "The Road" Hillcoat. The title refers to a police code, 999, that an officer has been shot; a cop-killing is to be used as a distraction by a crew of heisters. It ought to be ready for Cannes – and Hillcoat's history with the festival (Lawless, The Proposition) should secure this from Toronto's clutches.
• This article was amended on 31 March to correct the spelling of Toby Jones's name.
guardian.co.uk © Guardian News & Media Limited 2010
Published via the Guardian News Feed plugin for WordPress.