Burberry Unveils Digital Beauty Box Concept with Digital Runway Nail Bar.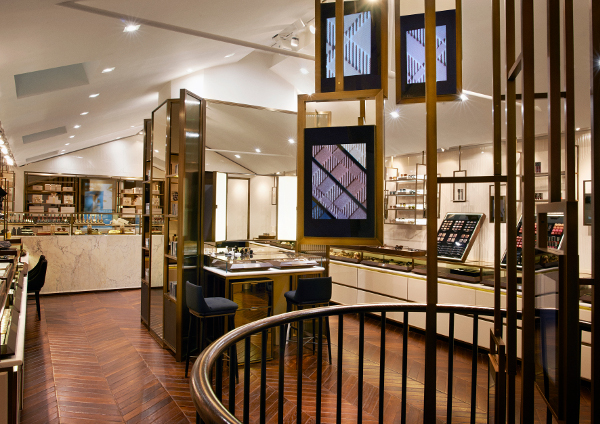 British luxury brand Burberry is joining Dior and Chanel in London's Covent Garden by unveiling its first digital
Beauty Box Concept, a beauty space for "personalised physical and digital experiences." Burberry's debut cosmetics
store is packed with all the house's beauty lines, make up, fragrances, accessories, limited editions and digital
features like the extended Runway Made to Order, Runway Nail Service, a giant digital video screen on the exterior and the 16-foot interior digital chandelier. Beauty Box London is Burberry's first till-free luxury retail
environment, payment being taken on mobile software on iPhone and iPads.
"The Burberry Beauty Box brings together our fashion and beauty worlds, merging physical and digital experiences
that allow people to explore and combine Burberry make-up, fragrance and accessories in new, playful and exciting
ways," said Christopher Bailey, Burberry Chief Creative Officer.
Each month, Burberry will reveal a new signature look, available to experience in the beauty store. The Beauty Box
Bar and a dedicated Beauty Stylist will help customers to find special gifts, while the Digital Runway Nail Bar is
the place to try on the latest Burberry runway nail shades. The "playful virtual experience" allows you to virtually experience a selected nail shade. Just place a polish onto an RFID-enabled platform and choose your skintone. There's also the "Fragrance Discovery," "Beauty Refresh," and "One-to-one appointments" – complimentary bespoke one-to-one consultations for skin, eyes, lips, fragrances and professional make-up.