Burberry wants to pioneer a concept that blends social media and retail in China
Social media is becoming such an important part of the luxury customer journey, particularly in the inspiration phase, and retail needs to keep pace with this.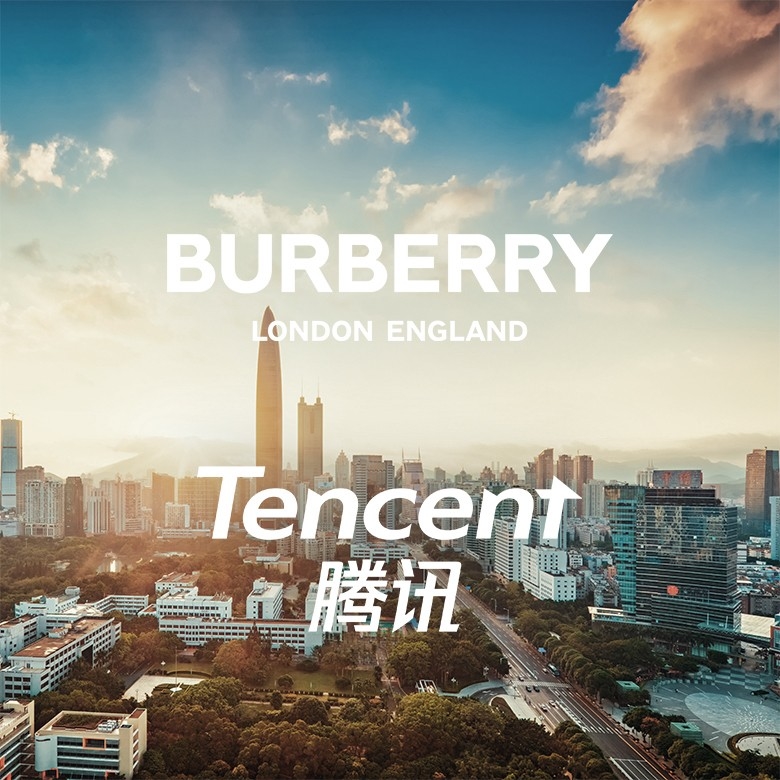 Luxury fashion house Burberry and Chinese technology powerhouse Tencent have entered into an exclusive partnership to develop social retail in China.
According to Marco Gobbetti, Chief Executive Officer at Burberry, China was the obvious place to start as it is one of the leading hubs for innovation and technology and Chinese luxury consumers are some of the highest users of social media.
Social media is playing an increasingly important role in inspiring luxury consumers alongside the store experience and the customer journey between these two touchpoints is becoming more fluid. Through this partnership, Burberry and Tencent will pioneer a concept that blends social media and retail to create digital and physical spaces for engaged communities to interact, share and shop.
The first step is a new Burberry store, powered by Tencent technology, offering unique experiences that connect luxury customers' social and online lives to their physical environments. According to Burberry, this will be a unique space to test and learn, serving as a laboratory to trial innovation that can be expanded to the rest of the Burberry network in China.
The social retail store will open in Shenzhen, China's technology hub, in the new Shenzhen Bay MixC development. The high-end store is expected to open in the first half of next year.
"I am fascinated by the balance between nature and technology, and the energy that connects the two. This store explores this relationship, blending the digital and the physical realms in an exciting new concept. I wanted to bring this love of the outdoors to life through all the elements of the store, which can be seen in the Burberry Animal Kingdom prints in the café as well as in the fully immersive Trench Experience and even in the small details of the design materials. I really wanted to draw upon these familiar housecodes to bring our community together in an interactive journey of discovery," commented Riccardo Tisci, Chief Creative Officer at Burberry.
Burberry has developed a custom mini program, which brings the store to life through exclusive content and personalised experiences that can be unlocked on WeChat.
The mini program is a bespoke digital companion, tailored to enhance the way customers experience the store, whether they are there physically or virtually. Through it, customers can access features such as store tours and learn about products. It also provides a platform for dedicated client services, in-store appointment bookings, events and table reservations in Thomas's Cafe, the in-store café and community space.
The more the luxury customer engages with Burberry, the richer their experience becomes, says the brand.
Within the mini program, customers can earn rewards through the Burberry social currency feature, unlocking exclusive content and personalised experiences. Each customer is given a playful animal character that evolves as they engage in-store and social, with new characters and outfits to discover. Rewards range from exclusive café menu items to mini program content.
The new store features fixtures and plinths constructed in a variety of materials and textures, from plywood to mirror and high-gloss finishes. The store unveils a colour palette of beige, pistachio, pink and blue, as well as references to the Thomas Burberry Monogram and the fawn print. The 539 sqm/5800 sqft store features 10 rooms and offers a truly interactive experience, with features including: Interactive Store Window, QR Codes, Thomas's Cafe, Fitting Rooms, and The Trench Experience – an exclusive space that customers can unlock as they build their social currency.
Burberry Thomas's Cafe
To complement the store is Thomas's Cafe, a dedicated space for the Burberry community to connect. Named after the fashion house's founder, Thomas Burberry, Thomas's Cafe takes inspiration from the creative codes introduced by Chief Creative Officer Riccardo Tisci, including high-gloss tones of beige, layered curtains and chamfered mirroring. Nature and Burberry's Animal Kingdom are also referenced throughout the space and can be seen in the prints on the wall, taken from the brand's archives by Riccardo, as well as in the bespoke tableware that is exclusive to the Thomas's Cafe.
The menu celebrates English and Chinese tea culture with playful and modern fusion elements. The café menu can also evolve as customers engage with the WeChat mini program and their social currency advances, unlocking new menu items.