Functional and beautifully crafted to last a lifetime: Bottega Veneta Home Collection.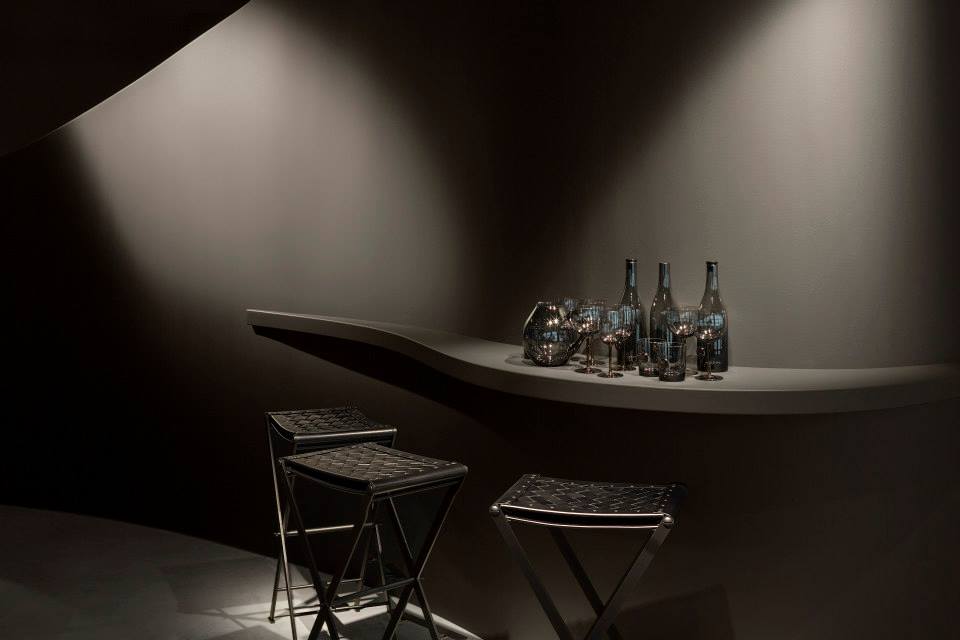 If you are looking after versatile furniture pieces that can completely change the look and feel of a room, Bottega Veneta Home could be one of the answers.
At this year's Salone del Mobile, Bottega Veneta returned to unveil an expanded Home Collection, while introducing innovative color, texture and material to enrich iconic styles of the collection. As always with Bottega Veneta's creations, the collection combined craftsmanship with modern, functional design. The versatile sawhorse table wasproposed with a dark colored oak structure. New to the collection is a round coffee table in ash colored oak. Bottega Veneta also
introduced a low portion bookcase.
The new furniture additions will be available in store in September 2014.
"The evolution of our Home collection has been purposefully gradual and deliberate, as we have never been interested in doing anything flashy or of-the-moment," said  Bottega Veneta's Creative Director Tomas Maier. "Some of these new pieces are more rustic, others more refined, but each one is versatile,
functional and beautifully crafted to last a lifetime."