A reminder that diamonds and precious stones — really are forever.
2014 enchanted luxury lovers with intricate design, a colorful tropical punch and deep meanings linking the jewel and the wearer. The red carpet and high-class events offered an insight into the fascinating world of jewelry trends, craftsmanship and rarity that surrounds this art.
If you consider yourself a jewelry aficionado, then you've come to the right place to see the big high jewelry trends of 2014 illustrated by Boodles, the British family-owned jeweller for six generations, a Fine Jewellery house which has been championing British excellence since 1798. The luxury house invests significantly in jewellery design, offering something unique and British, set with really exciting stones.
The most beautiful jewelry will last beyond any fashion trend and will be as beautiful 100 years from now as it is today. High-end is always on trend: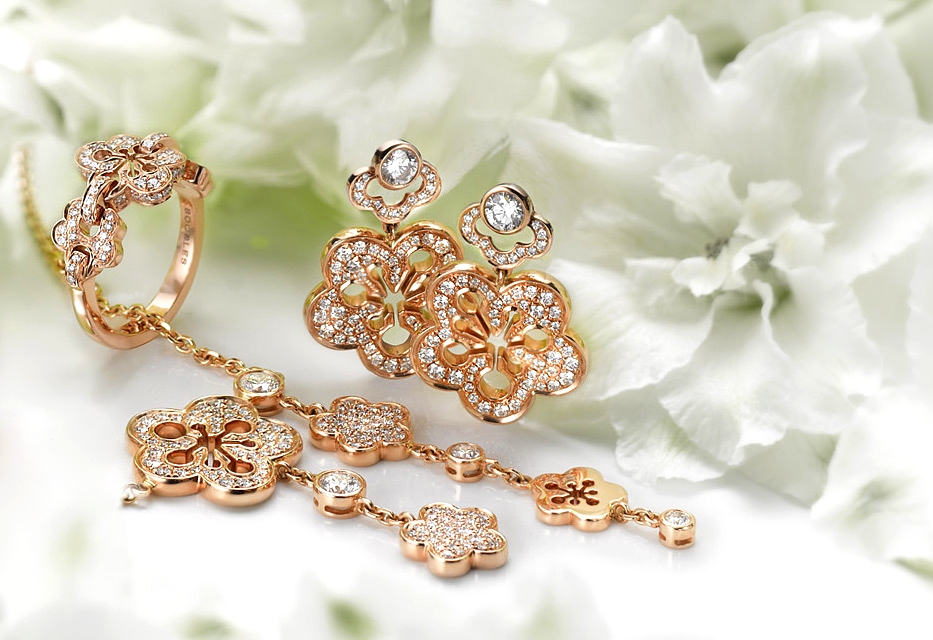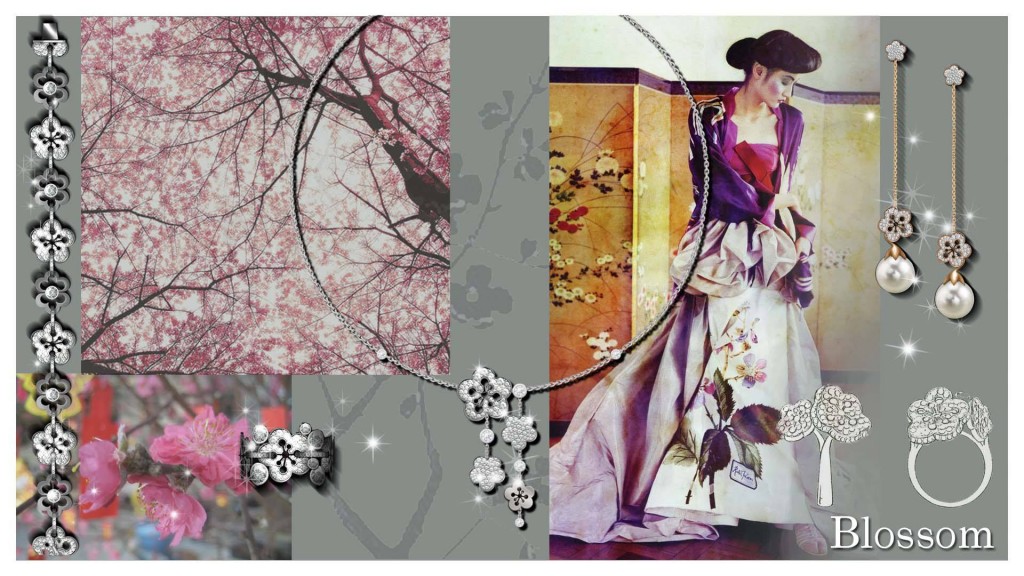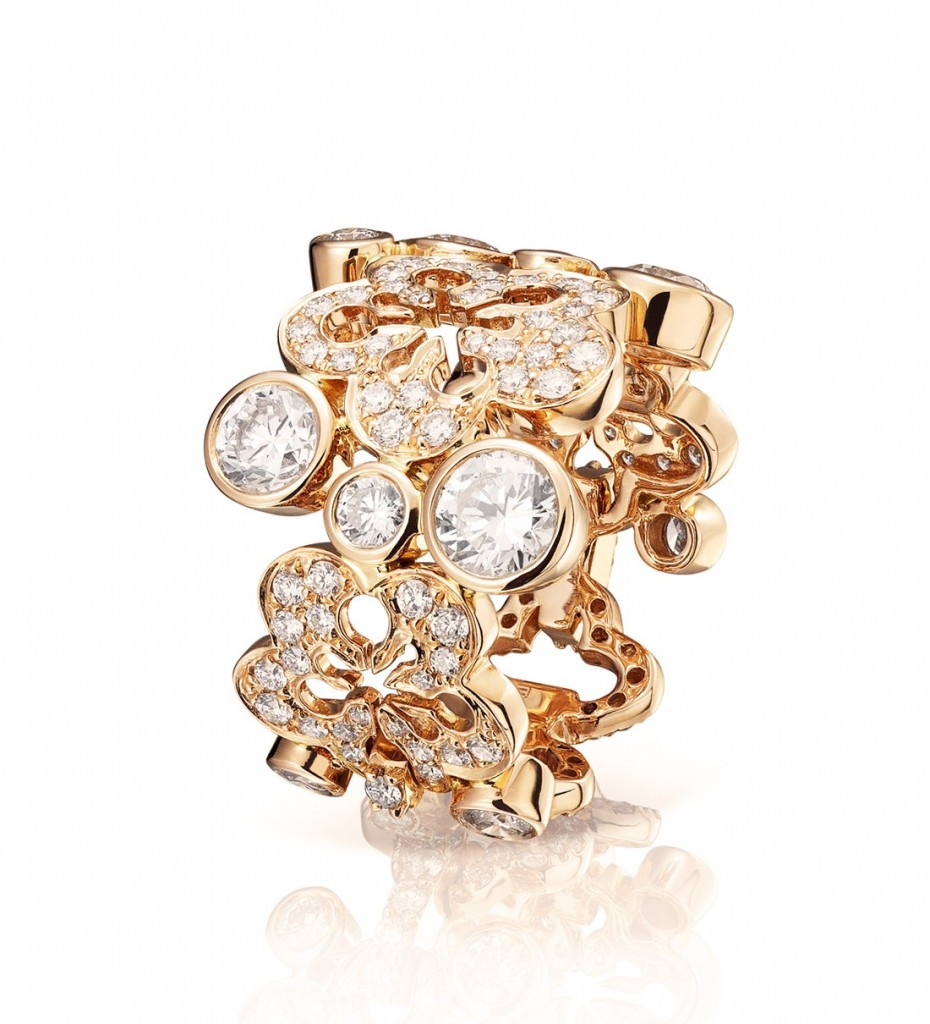 This perennial trend is reinvented each season to give flowers a fresh spin. Romantic garden dreams unfold involuntarily and bring a fairytale atmosphere. Each wonderfully delicate jewelry piece is an invitation on a voyage of dreams and discovery reminding that flowers are the queens of the summer.
The Cherry blossoms adorned on antique Japanese kimonos, as well as the ancient tradition of Hanami, 'flower viewing' has been used for centuries to inspire. The wonderfully delicate and impassioned Blossom design has white and rose gold petals that sparkle with diamond dew drops. From long necklaces to mini stud earrings, this lovely design is the perfect embodiment of youthful joy and relaxed glamour.
The delicate, floral inspired Tulip Necklace from Boodles Maymay collection revived in an innovative way the cheerful tulip, a spring flower often linked to true and passionate people.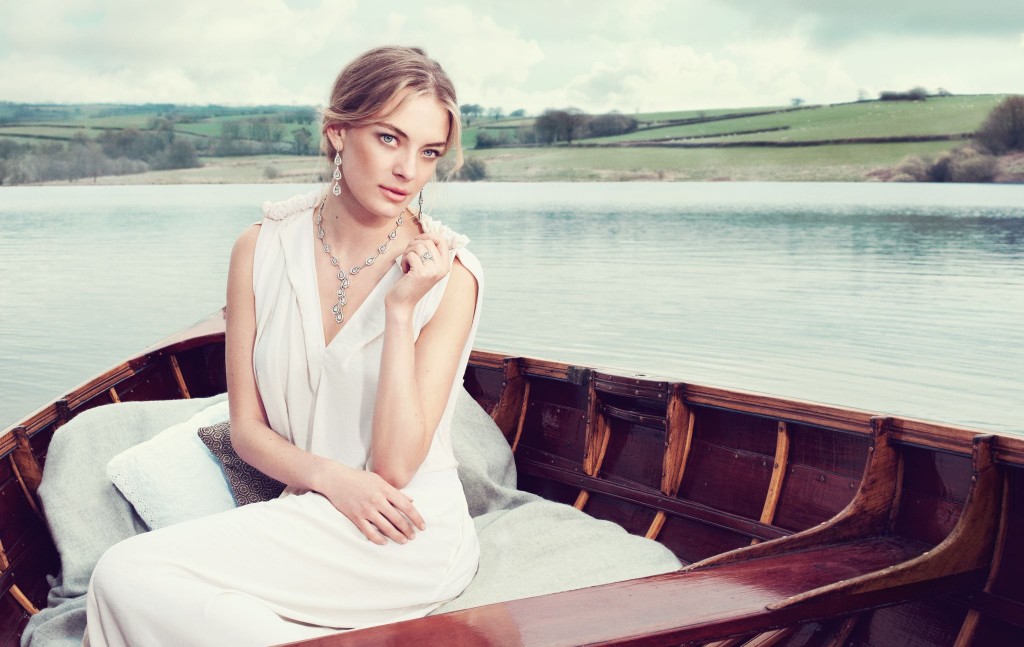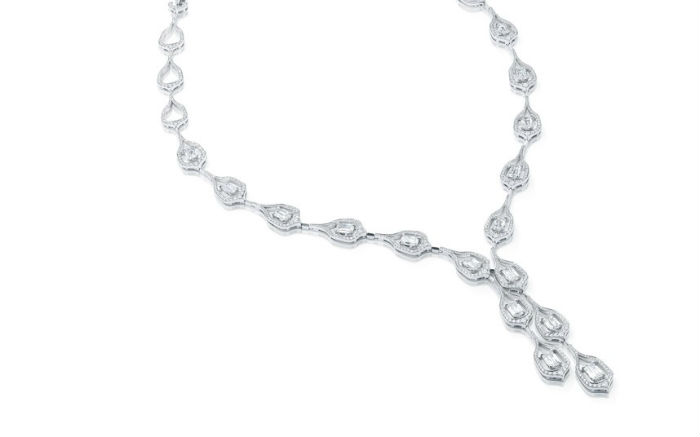 Organic shapes all the way around
Geometric shapes such as circles, triangles or squares make place to shapes associated with things from the natural world. The high jewelry world is abundant in 2014 with new designs with a natural look and a flowing or curving appearance.
Inspired by the climbing bloom of the decorative Wisteria flower, reminiscent of British spring time, Wisteria suite brings into attention the Ashoka, a distinctive diamond cut from Boodles, renowned for both its rarity and brilliance. Carefully interwoven diamond Ashoka links form an intricately designed pattern.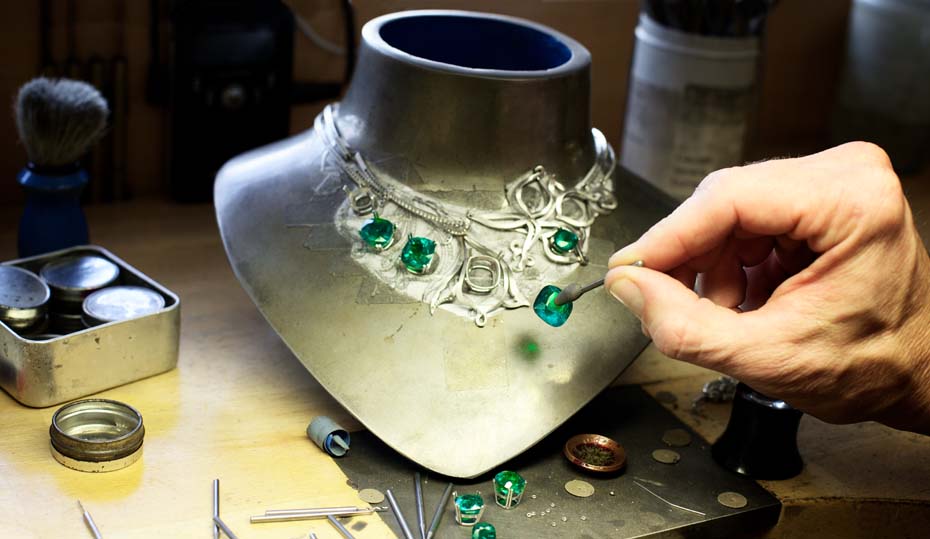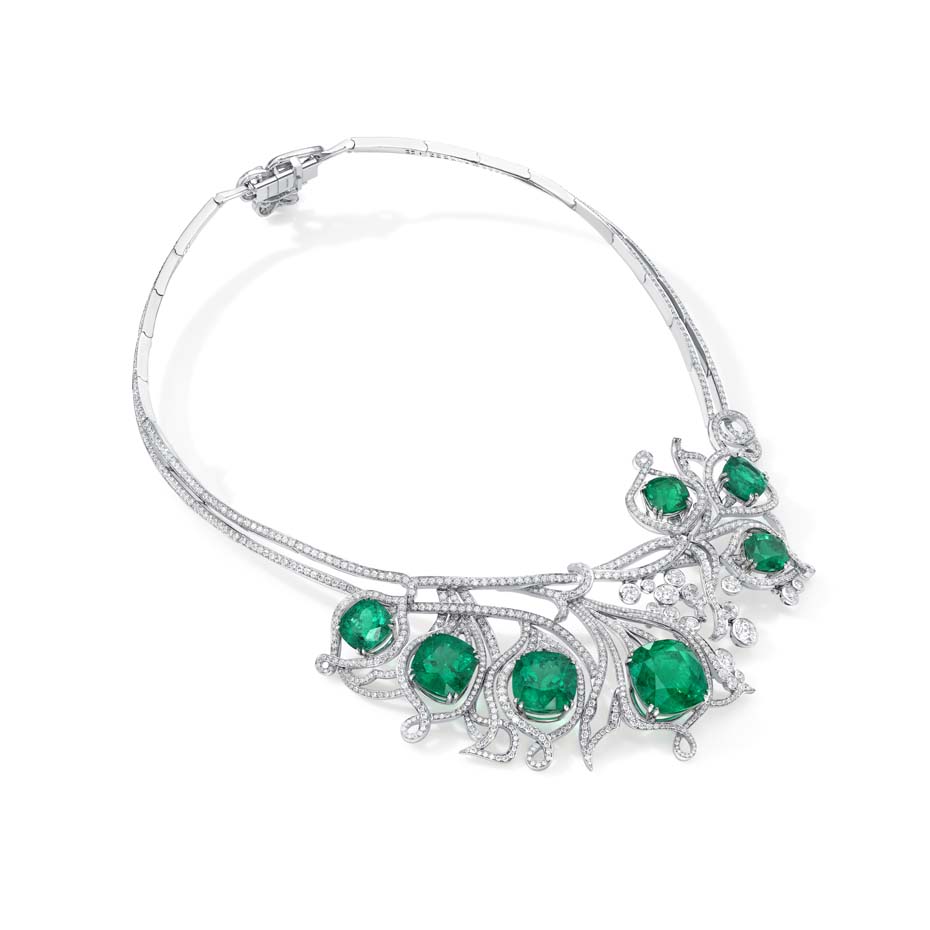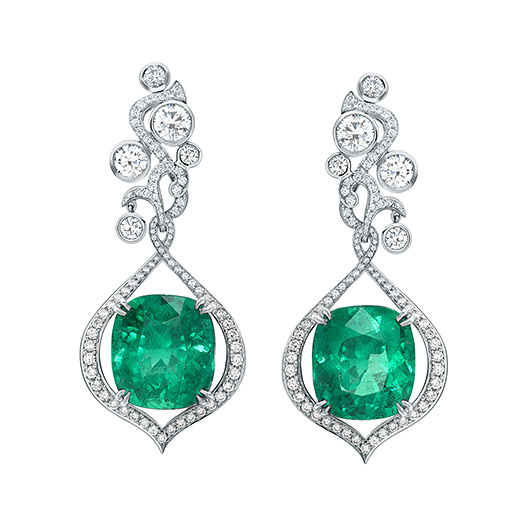 An armor and a statement.
"Big girls need big diamonds."
Emeralds and high shine looks were all over the red carpet and were abundant in new collections. The intense hue has been spotted all over the 2014 fashion weeks and at Baselworld 2014. Public's fascination with top-quality coloured gemstones increased this year. Bulgari, David Morris, Faberge, Harry Winston, or Neil Lane supplied Red Carpet with emeralds. The extravagance and mystique of opulent jewellery proudly showcased jewelers' playful take on color.
Inspired by the ray of light travelling through a virgin forest, Boodles Greenfire high-jewelry collection was created using the finest untreated Colombian Emeralds from the Muzo mines. Petal shaped flames dance amongst swirling tendrils creating a natural harmony between the elements: earth and fire.
The Greenfire necklace incorporates seven cushion cut emeralds totalling 46.20 carats surrounded by 17.38 carats of round brilliant cut diamonds, while The Greenfire Pendant features a 12.41 carat cushion cut emerald surrounded by round brilliant cut diamond.
Here is a fascinating insight into the manufacture of the Greenfire suite.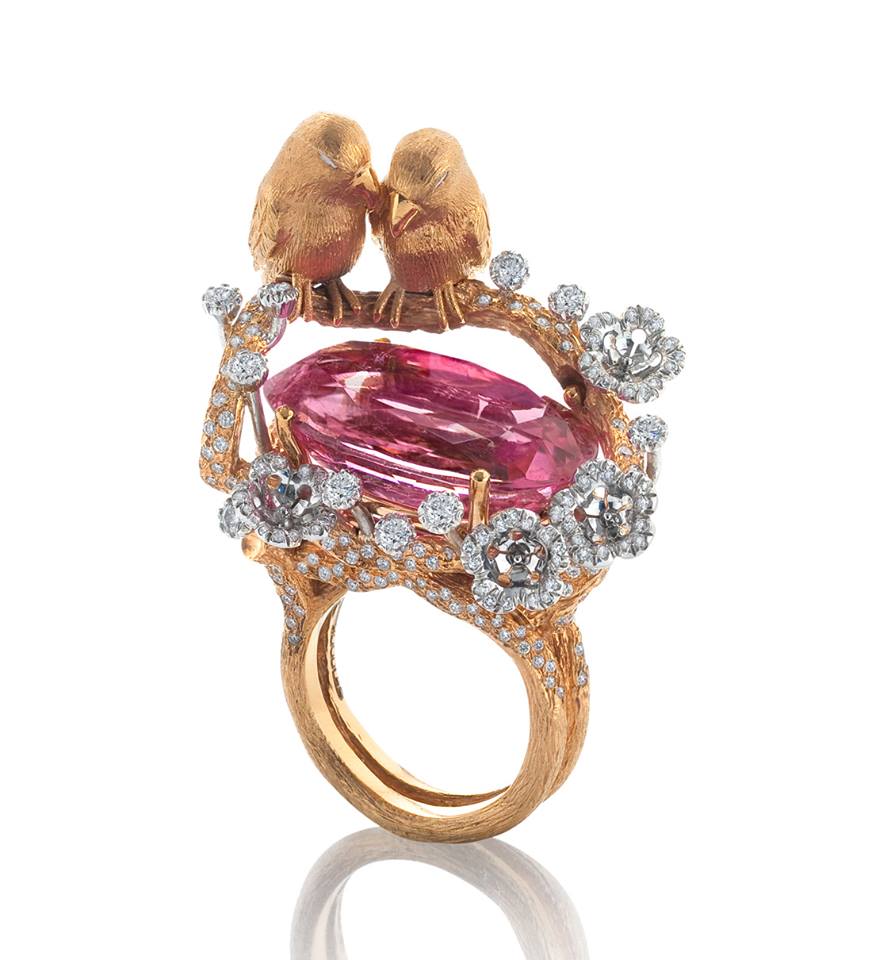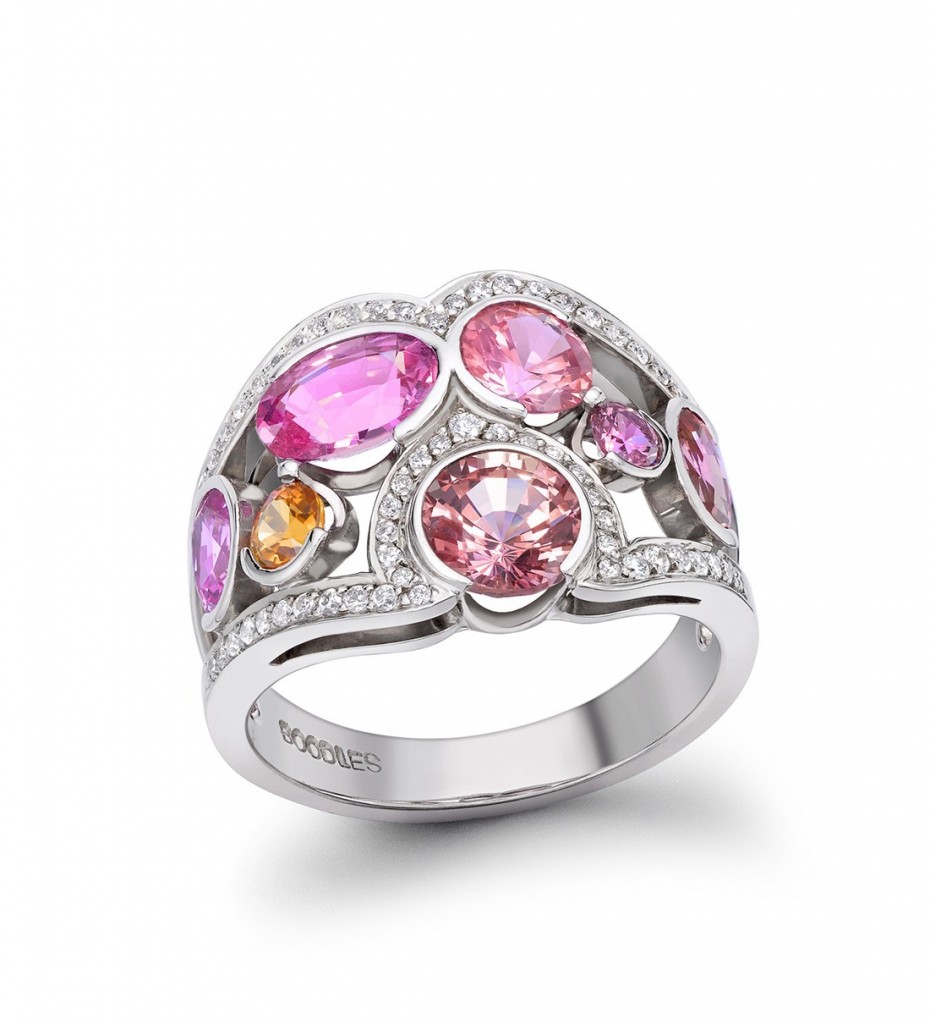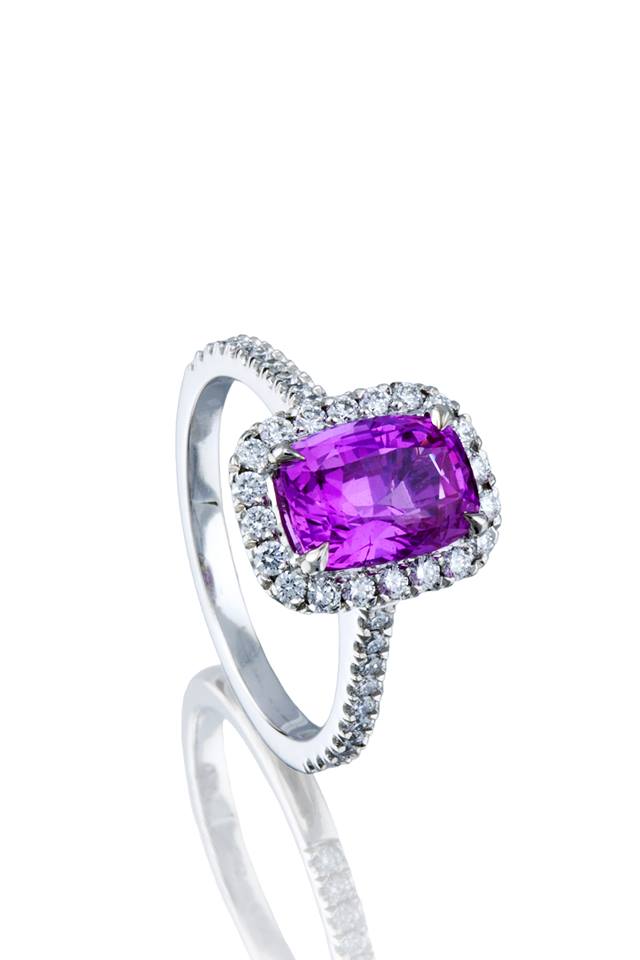 Bright pink pieces and rings in Radiant Orchid, the Pantone Color of the Year 2014, are a must on our fashion agenda for Spring Summer 2014. The captivating mix of purple, fuchsia, and pink undertones, emanates pure joy, love and health. According to Pantone Institute, "Radiant Orchid" is an expressive, creative and embracing purple – one that draws you in with its beguiling charm.
Celebrate the most inspiring stories of passion, life and victories with a 'Radiant Orchid' elegant vintage design ring with a vibrant purplish-pink Sapphire or a Blush Pink Sapphire Ring in 18ct white gold with pink sapphires & diamonds. The shades of sapphire reflect the floral universe and its plenitude of colours.
Atypical Rings: Incomplete circle
This real stand out contemporary design is an unforgettable gift or a special treat for yourself. A ring with unusual incomplete circle like Gemini represents the joining of two hearts, minds and principles binding both the giver and the receiver. The beautiful character piece is featuring two
irreproachable stones that sit side by side in perfect symmetry. Looking at this ring will browse the most beautiful memories. With these pieces every day is like a holiday.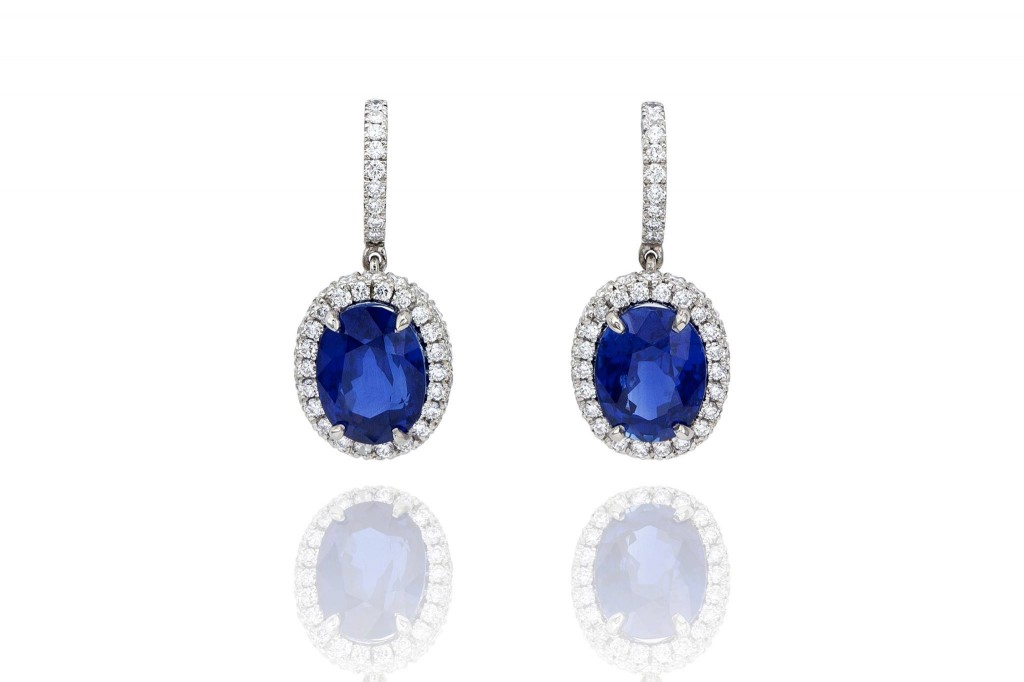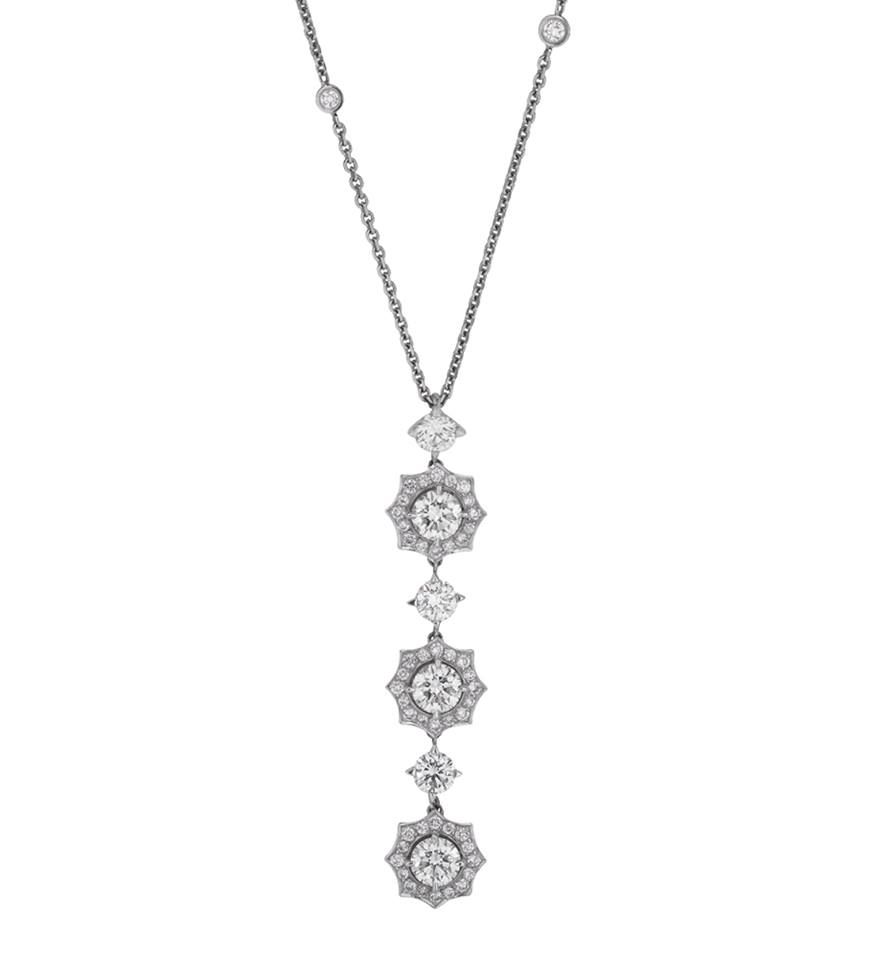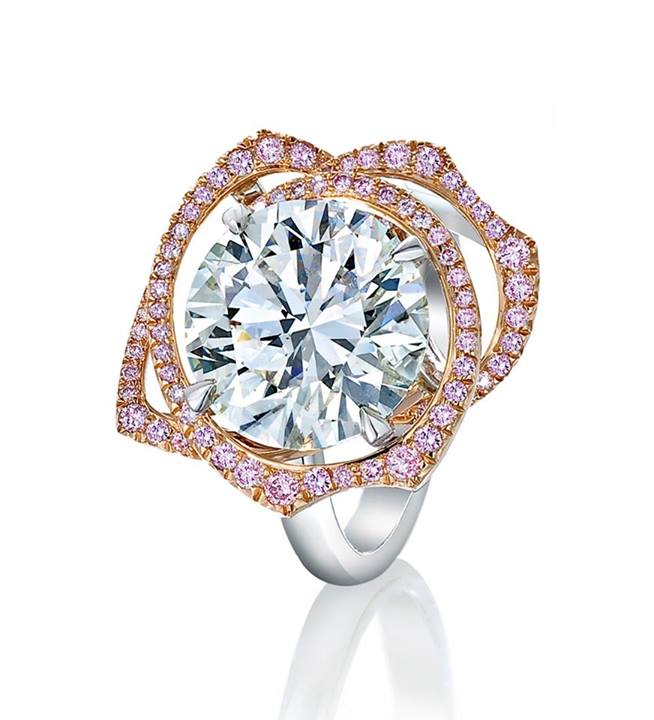 Evergreen classic shapes will defy time and fashion trends, inspiring adoration from young and old alike. The classic piece withstand time, but a new touch will make it stand out as new and refreshed. Simple vintage rings with a centrally set brilliant-or opal-cut diamond surrounded by individual twinkling gemstones bring a sense of ethereal enchantment.
The archetype of love and beauty, the delicate rose flower has inspired a Boodles Vintage Rose ring – a rose that will last forever…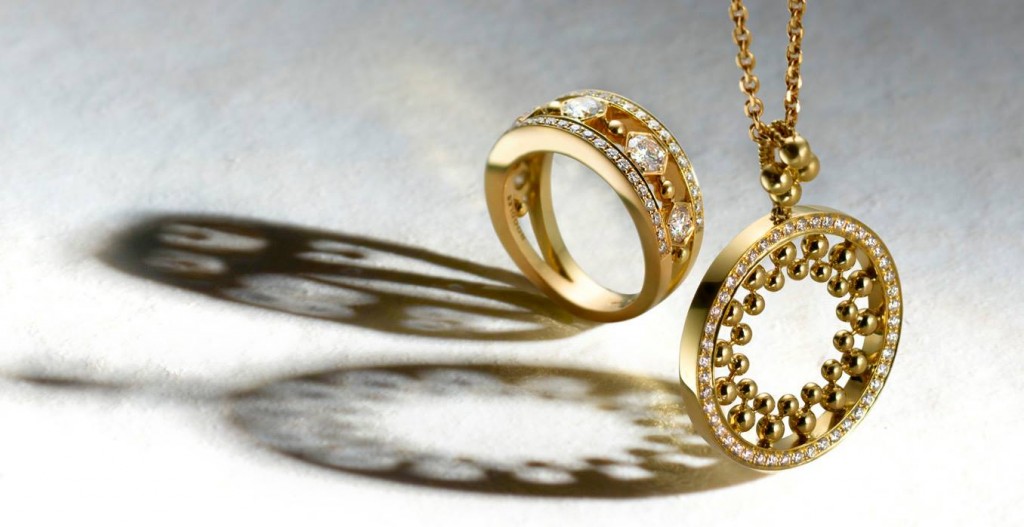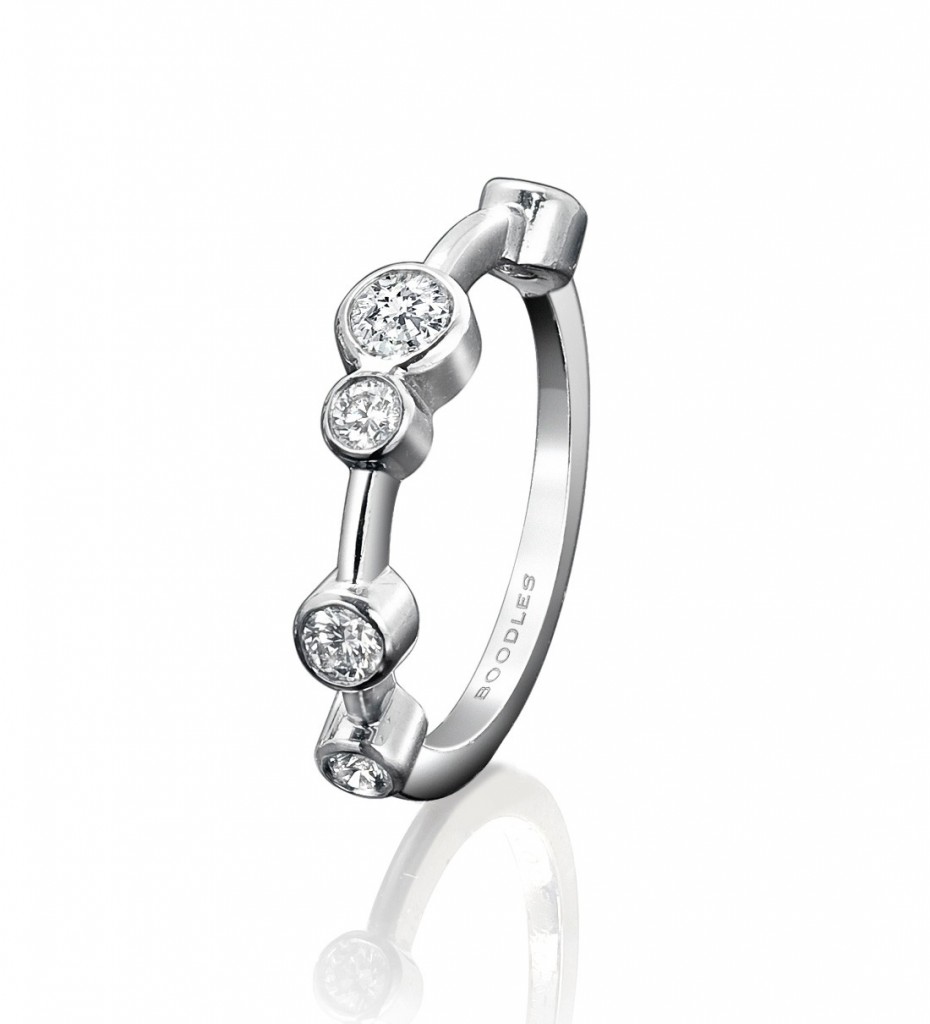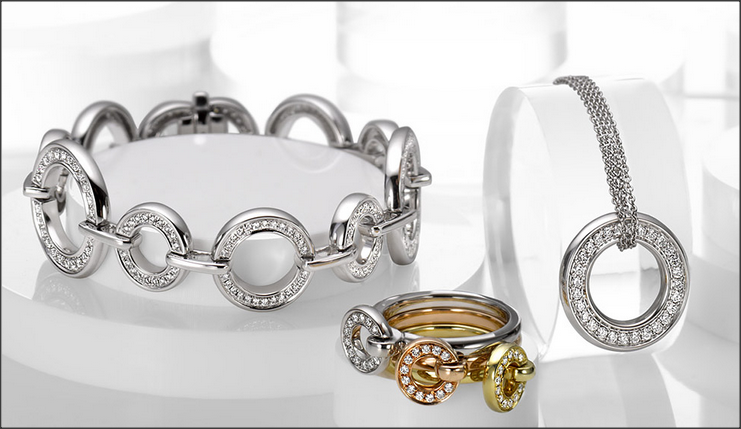 Effortless elegance with modern appeal
No beginning and no end.' Easy to wear while celebrating the tradition of Great British craftsmanship, a design like Boodles Roulette is an inspired and distinctive way to show your the love to today's modern woman.